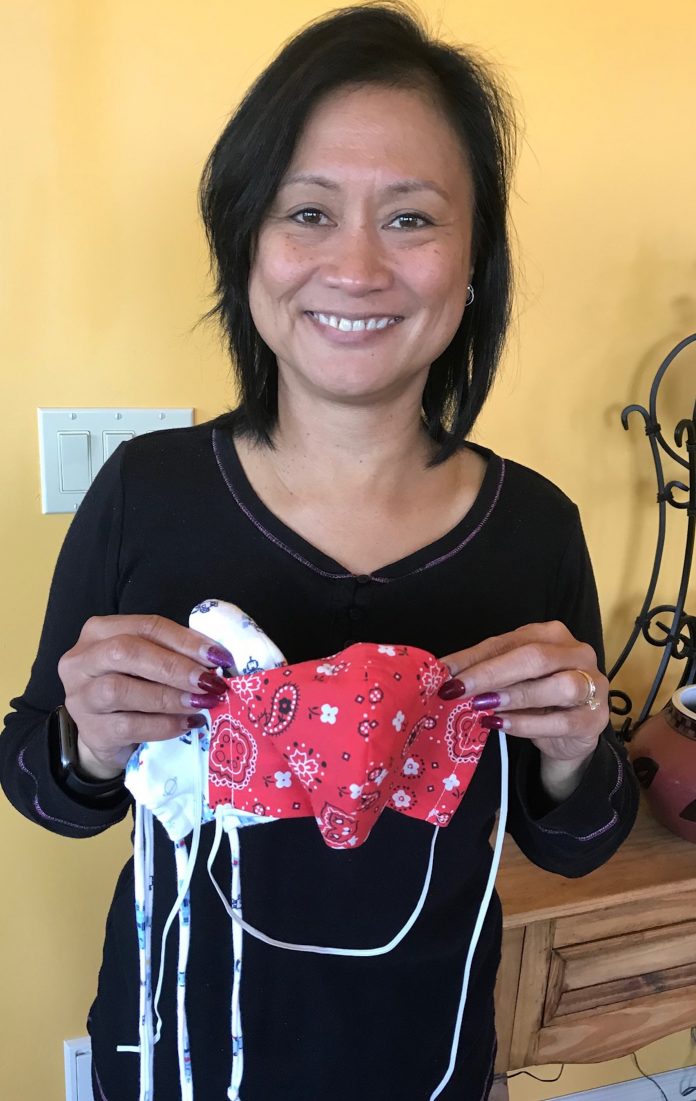 Jholei Evans earned the Teacher of the Year award in The East County Californian's 2019 reader's poll. At the Best of East County party on Feb. 13, she was surrounded by school staff and board members, celebrating together the recognition given to her by her peers in the community.
But as of 2020, Evans began her new role as principal of the Dehesa Computer Science Immersion Academy which serves children in Dehesa pre-K through eighth grade. Although her position has changed, she is now teaching the teachers and students when substitutes are not available.
Due to the stay at home orders in place and all San Diego County schools teaching remotely, Evans has some tips for teaching from home for parents.
"For parents who are working at home, or not working at all, I think the most important thing is to give yourself a break and remember that we are all going through the same thing together," said Evans. "You have to remember that the teachers are also staying at home. Many of them have children and families, so they are very understanding of what parents are going through. We all started staying at home together."
Evans said the most important thing for parents to realize is to stay flexible when it comes to teaching from home. If something doesn't work, try it again tomorrow or, if necessary, move on to something else.
"This is the same advice I gave to teachers," said Evans. "This is all new to us. It doesn't matter if we are a technology school. It doesn't matter if the kids can access the internet. The way we are set up is different because we are all home 24/7. It's OK if you do not know how to do it. If you feel overwhelmed, it's OK. I'm not saying not to try, but be more forgiving of mistakes, worrying or being overwhelmed."
Evans said it is also imperative that parents be patient with themselves. As a school, she said they cannot expect everybody to be able to do the same routine, realize that they are not alone, and that they are not the only ones that might be going "a little crazy" at this time.
"I wouldn't worry about how you are teaching, as long as you are doing something," said Evans. "The foundational skills are still there. If they [students] are understanding how you are teaching it, then you have done your best. You can't be a Common Core teacher at this point. You can't. Even when Common Core was introduced to us it took us a while to get used to the way Common Core has to be taught."
Evans said her advice to [parents/grandparents/guardians] is that the workload should not be as much as they were doing in school. It should be modified. For instance, the maximum should be three hours per week for each subject. It should not be longer than that, but it also depends on grade level.
"For example, kindergarteners should only be doing about two hours a week. It's difficult," said Evans. "I told the teachers that they cannot expect parents to teach a subject because they can read the directions. It is a lot easier to say, 'Here's a worksheet that the student can work on,' but it is not the same as being in the classroom where they are asking questions. They can do activities other than what is on the worksheets."