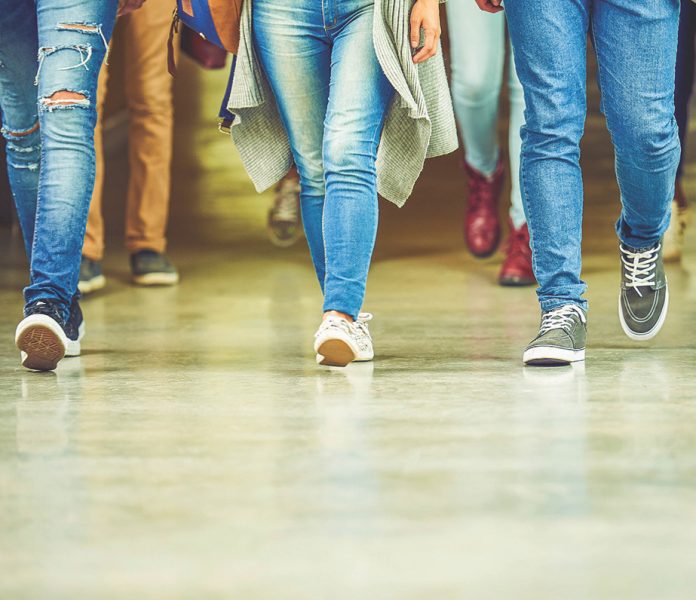 Grossmont Union High School District will move to level three of their five-tier reopening plan on March 1.
By moving to level three students in the hybrid learning model will participate in on-campus classes two days a week and distance learning for the remaining three days a week.
The district began the school year on Aug. 12, 2020 at level one of the plan. At that first level, all students participated in distance learning five days a week.
On Sept. 28, based upon county COVID-19 case numbers and guidance from the county Health and Human Services department, students moved to level two with 25% of the students on campus one day per week, where they have since remained.
The district has 12 high schools that teach grades 9-12 as well as several alternative learning schools for a total of roughly 10,700 students.
Grossmont Union High School District Superintendent Theresa Kemper said with improved health conditions, ongoing COVID-19 vaccine distribution and demonstrated success with safe in-person instruction, the time is right to move forward with more in-person instruction.
"Hope is on the horizon," Kemper said.
The district can potentially next move to level four with students on campus four days a week, followed by the last level of reopening with students on campus five days a week in level five of the plan before the school year ends on June 3.
Students must continue to follow safety procedures, including daily temperature checks before stepping on campus and physical distancing on site, as well as wearing a mask. Anyone experiencing COVID-19 symptoms is still required to stay home.
The district will also continue to grant parent requests for students to remain in distance-learning only.