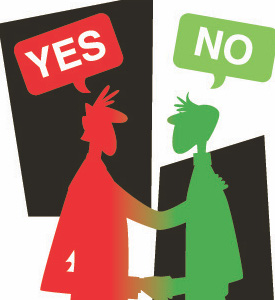 By Graham Mitchell
In 2008, El Cajon voters approved Proposition J ("Prop J"). This measure established a half-cent sales tax to fund basic City services. At the time of its passage, during the height of a recession, Prop J was needed to keep the lights on at City Hall, and the Police and Fire Departments functioning.
Since that time, the City has taken bold moves to reduce costs and bolster its income through economic development. Reducing staffing levels by 12% since 2008; making sure wages do not exceed the County averages; refinancing pension debt, saving millions; attracting new auto dealerships and other businesses; and being one of the more innovative cities in the County has enabled the City to be in a financially-sound position.
However, the public's demands for service have grown tremendously in the past few years.
The City's Fire Department and Police Department call volumes have soared. Homelessness—a regional problem that impacts El Cajon disproportionately—saps City resources.
On August 9, 2022, the El Cajon City Council placed a special sales tax measure on the ballot for the voters to consider. The measure initiates four actions:
• Repeals the Prop J ½ cent sales tax measure,
• Introduces a 1 cent sales tax measure,
• Creates an independent oversight committee made up of citizens, a business community representative, and an appointed member from the San Diego County Taxpayers Association, and
• Allows the City Council to lower the rate whenever revenues are sufficient.
The passage of Measure P will generate an approximate $12.5 million in additional revenue that would be used to invest in El Cajon's future.
On September 13, 2022, the City Council approved a preliminary spending plan to show how the funds would be used. This spending plan focuses on the issues that the City Council knows are important to residents of El Cajon: homelessness, public safety, more fire protection, better streets and sidewalks, clean neighborhoods.
If Measure P is passed by the voters it will provide revenues allowing the City to hire twenty more police officers to increase patrols of high-crime areas, and helps address homelessness.
Revenues from Measure P would also allow the City to increase the number of Fire engines and staff to better serve the community and protect our City from wildfires; enable the City to clean up homeless encampments and other trash left on streets within 24 hours; and would be available to fund local infrastructure investments such as paved streets, new and repaired sidewalks, more street lighting, and park improvements, throughout the City.
Several other features about Measure P include:
• It is a revenue source that cannot be taken away by Sacramento,
• Approximately 17% of sales tax revenue generated by Measure P will be from non-City residents, and
• Measure P has received the endorsement of the San Diego County Taxpayers Association because of the protections to taxpayers that are built into the measure.
Mitchell is El Cajon city manager