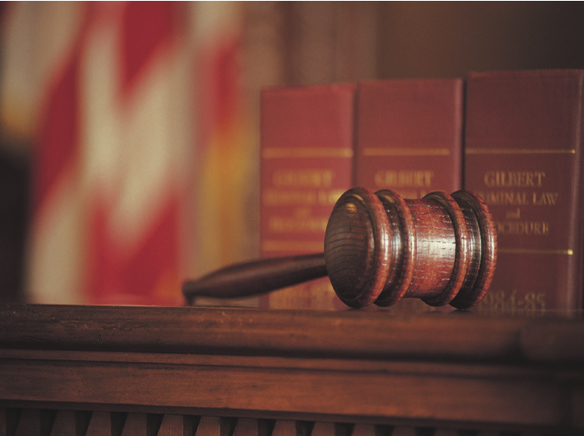 A man charged with possessing two Molotov cocktails during a protest in La Mesa pleaded not guilty July 2 in federal court.
Zachary Alexander Karas, 28, of San Diego, appeared before U.S. District Court Judge Dana Sabraw, who ordered him to return on July 31 for motions.
Karas is only charged with possessing two glass bottles with wicks that contained gasoline, but is not accused of starting any of the fires that occurring during rioting in La Mesa on May 31.
Karas posted $20,000 bond and was released from the Metropolitan Correctional Center June 15 after spending a week in jail.
La Mesa police arrested Karas after he allegedly failed to disperse after police declared it an unlawful assembly following rioting that included arson of two bank buildings and other businesses.
The devices, which were apparently in his backpack, were defined as destructive devices in court records. He wrote on his Facebook page that he was not part of the looting and arson.
•••
A Lemon Grove man who is charged with pointing a laser beam at a police helicopter during a protest pleaded not guilty July 2.
Rudy Alvarez, 24, appeared before U.S. District Court Judge Larry Burns, who ordered him to return Aug. 10 to set a trial date.
Alvarez was arrested June 6 at a protest in Hillcrest about police brutality and the May 25 death of George Floyd in Minnesota.
U. S. Attorney Robert Brewer said the shining of a laser pointer at a San Diego Police helicopter was dangerous and could have caused blindness or a distraction to the pilot.
Alvarez posted $5,000 bond and was released from jail on June 15.
•••
A business consultant for a former sheriff's captain who is charged with illegally selling firearms has asked for a separate trial by himself.
El Cajon resident Waiel "Will" Anton, 35, wants a speedy trial and should get it apart from former Captain Morad Marco Garmo, argued Anton's attorney, Eugene Iredale, in court documents.
No trial date has been set for Garmo, 52, of La Mesa, and firearms dealer Giovanni Tilotta, 38, of El Cajon, and Anton's motion asks his case be severed from Garmo and Tilotta's trial.
Iredale wrote that Anton's trial would only take several days as he is charged with only two counts. Anton is alleged to have aided and abetted Garmo in the sale of firearms without a license and attempted obstruction of justice.
Iredale wrote that "a severance would permit Mr. Anton to assert his speedy trial rights without being prejudiced by the joinder to Mr. Garmo."
Federal trials have been delayed for months due to the outbreak of the coronavirus.
"Because Mr. Anton is joined for trial with defendant Marco Garmo, his statutory and Constitutional right to a speedy trial is held hostage to the period of delay that is appropriate for Mr. Garmo," wrote Iredale.
Anton is alleged to have offered $1,000 to an undercover agent to fast-track a concealed weapon permit.
Anton, Garmo, and Tilotta have pleaded not guilty and all remain free on bond.
Co-defendant Leo Hamel, 62, of Jamul and who is the owner of a jewelry store, and former sheriff's lieutenant Fred Magana, 42, of Chula Vista, both pleaded guilty to aiding and abetting Garmo's business.
Hamel, who is free on $250,000 bond, faces sentencing on Sept. 25 before U.S. District Court Judge Gonzalo Curiel. Magana, also free on bond, has sentencing set for August 14.
Garmo worked for the sheriff's department for almost 27 years before he was placed on leave some months before he was indicted by a federal grand jury on charges of illegally selling firearms without a license.