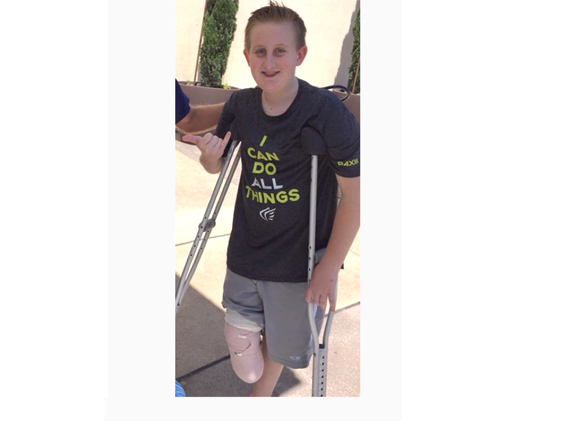 Heard the term Octoberstache? You would think it would only last for the month of October, but actually, no.
Heard the term Octoberstache? You would think it would only last for the month of October, but actually, no.
Octoberstache is a now-annual fundraising event staged by East County firefighters, intended to bring in money to support local charities and individuals in need. The friendly, manly contest started informally several years ago, when a group of local firemen challenged each other over which of them could grow the best mustache during the month of October, with the winner taking the whole stash of prize stakes ponied up by competitors.
Being typical East County folk, however, these fellows quickly realized they could still have a fun mustache-growing competition while doing good for their neighbors, by hosting October events as a way to raise cash for charity. According to Heartland Fire & Rescue firefighter and event co-organizer Gabe Belloli, the 2015 Octoberstache was the seventh. The "rolling" contest features multiple appearances and gatherings at different venues, culminating in the announcement of winning 'stache bearers late in October at the last event in the series. The event series is now conducted under the auspices of the El Cajon Professional Firefighters Foundation.
The El Cajon Professional Firefighter Foundation members are focused on raising money for Octoberstache throughout the year, not merely during the first full month of fall. They are also seeking businesses and charitable individuals willing to donate items and services for an opportunity drawing held in tandem with the mustache grow-out contest.
Over the years, the Octoberstache competition has supported various charitable causes, including providing a cancer patient with needed financial assistance and paying for a service dog for a wounded warrior.
Belloli noted that Octoberstache "grows" every year. Each contestant pays an entrance fee to participate. Although fire agency and police department schedules determine which competitors are available to appear at the final event choosing the winners, Belloli said that 15-20 contestants are usually there.
Last year's contest had expanded from its East County origins to involve members of 11 agencies county wide. The competition has been opened to all ages, and females can compete in a division deciding who sports the best fake mustache. The additional competitive categories to "best mustache" for males are "changed up" each year, for such titles as "creepiest mustache" or "scariest mustache."
"We want to be helping a lot of causes. And we want to get a lot of people on board," Belloli said. "We are always looking for people who need help."
Octoberstache 2015 had as its primary recipient Kyler Moore, a local boy who was born with a severe arterial venous malformation in his left foot. Moore's condition worsened during mid-2013, with the tangled vascular web reducing blood flow to portions of his foot and causing him extreme pain. Over the course of the following year and a half, with frequent trips to a Denver specialist in the field, and 16 surgeries, Moor's foot became prone to unremitting infections. Last June, Moore, his parents and his doctors made the difficult decision to have his left leg amputated below the knee. Moore is an exemplary young man, acknowledged for his academic achievement, his good character and heart in championing his fellow students, and his athletic skills, especially in soccer. Octoberstache fundraising on Moore's behalf was done in conjunction with the Challenged Athletes Foundation, bringing in over $24,000 and ensuring that Moore will receive new athletics-ready prostheses as he grows and resumes sports activities.
For more information on these charitable efforts contact Gabe Belloli during normal weekday business hours at (619) 920-5918.