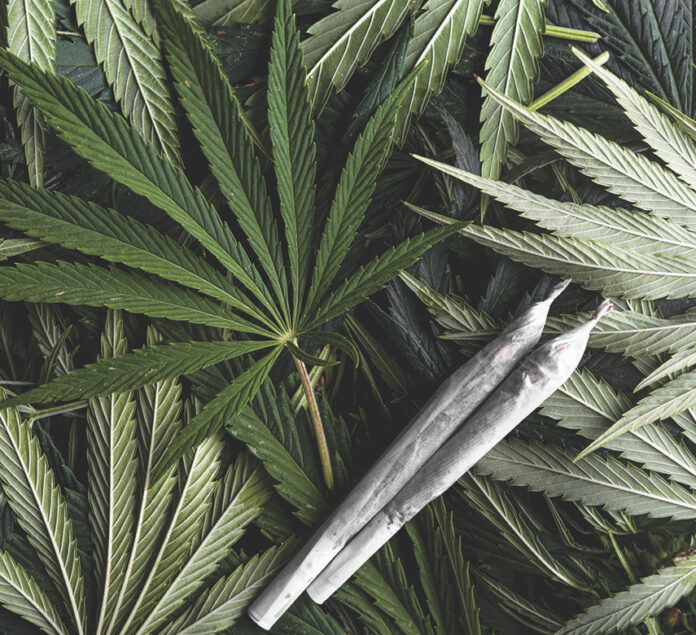 As local municipalities navigate their way through establishing legal cannabis business policy, San Diego County District 2 Supervisor Joel Anderson said he would like to see more funding and energy directed toward permanently closing the illegal stores found throughout East County.
The Weedmaps online application, which compiles where marijuana can be found nearest any address, lists 92 medical marijuana dispensaries within 20 minutes of Santee, yet Anderson says there are only five legal dispensaries in the entire county.
"All this crackdown is really to shut down illegal operations so we know people are purchasing a legal product. I think it's really hard to unblur the difference between legal dispensaries and illegal drug shops," Anderson said.
Among his concerns: illegal shops push impure products, owners operate on a cash-only basis and keep illegal weapons on site, and stores are opened up near children's schools.
"Right in unincorporated El Cajon, we have a dispensary that is also a farm growing their product. Do we get complaints? No, they're regulated and selling licensed products. Those generally are not where we have problems," Anderson said.
Rather, he said, complaints are typically about "the six or nine illegal shops on Greenfield" which are unlicensed.
"There are three legal dispensaries in Ramona that all went through the planning group. It's not impossible," Anderson said.
At an Aug. 11 Santee City Council meeting, Finance Director and City Treasurer Tim McDermott reiterated what leaders in small cities across San Diego county have said in recent months: they are worried they need to enact local cannabis business policies before the state of California potentially legislates measures for them.
La Mesa, a few years ahead of Santee with legislation, already has an ordinance stating "Commercial Cultivation Sites are prohibited in residential zones" and cultivation sites are only permitted in industrial service and manufacturing zones with a conditional use permit.
It reflects what Anderson said: legal cannabis businesses could "absolutely" fit into the local business economy but the policy has to make local sense.
"We know the farm bureau is at the table. A lot of members of the farm bureau are concerned about the product and trying to find the sweet spot where it will work locally while answering to state standards. I believe there is a path to make it work. The fact that we've had five of them operating in the unincorporated area shows there is a need," Anderson said.
He believes illegal operators often prey on underserved communities.
"They pick on the weakest, poorest communities because they know laws will be least enforced. Do something in La Jolla, you'll get arrested.
"Do something in a poor area of East County, well… The average household income in El Cajon is $60,000 annually so it's no surprise they're being targeted," Anderson said.
Yet, on Jan. 27, the Board of Supervisors voted 4-1, with only North County's District 5 Jim Desmond opposed, for a more lenient marijuana cultivation and sales zoning ordinance that is intended to benefit some of San Diego's least wealthy zip codes.
The board called for a social equity program in which individuals with past arrests and those living in disproportionately impacted areas would receive greater opportunities to secure legal operating permits.
Anderson said it can be a challenge to enact county policy that targets unincorporated San Diego as "three of my four colleagues oversee less than 10% of unincorporated San Diego and 40% of unincorporated San Diego is in my district" while there is some amount of charting untested waters happening based on an equal vote.
His role at this point, he said, is to push for more emphasis on closing illegal dispensaries while locals create policy for legal businesses.
"Whether you get marijuana in this district or the next, you're going to get it so all I can do is implement it in such a way that it is legally sold to people who legally qualify to purchase it. I have a greater concern about our kids being sold fentanyl through illegal shops than a cannabis dispensary where they're playing by the rules," Anderson said.