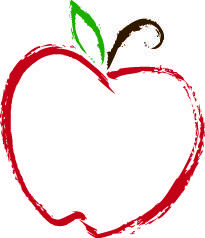 On June 8, the Lakeside Union School District unanimously appointed Don Whisman as trustee, replacing Rhonda Taylor who vacated the seat in April to be considered for the job of LUSD superintendent. LUSD Superintendent Andy Johnsen is leaving his position on June 30. Whisman was immediately sworn into office.
A public educator for more than 40 years, Whisman is a former teacher and vice principal at Tierra del Sol Middle School in Lakeside. His term will expire in 2022, which leaves four out of the five seats up for election next year.
This follows the June 3 meeting where the trustees interviewed seven applications and found a consensus on the top two candidates in Whisman and Darren Ehlers but could not find consensus between the two. They ultimately decided to allow a week for public comment, and interviewing the top two again, before making a final decision. The board seat had to be filled before June 30, or the district would have to hold a special election.
With around 20 public comments, all but a few supported Whisman's appointment. Major points in public comments were Whisman's vast experience in the district from teacher to administrator, his passion for students, understanding of district programs, and bringing the diversity to the board as the only educator.
Former trustee Twila Godley said the board needed to decide and not go to a special election, and that there are three upcoming major decisions to consider when picking the new board member. The selection of a new superintendent and budget approval this month, and the ongoing employee contract negotiations, and the preparation of the reopening of schools in September.
"I have worked with Don while serving on this board, PTA, and my three children had him as their teacher," she said. "Mr. Whisman has dedicated his life to education, the Lakeside community, and Lakeside schools. He understands elementary education, school leadership, community and students. He has the trust of parents, students, and community and will be able to step in immediately with knowledge and understanding of elementary education issues to make the critical decisions that will need to be decided in the next few months."
During the interview process, Whisman said the top three priorities for a new superintendent is making students a priority and a passion, understands leadership at all levels of education, and must be a listener, and "know the pulse of what is going on," especially when it comes to the students.
"First and foremost, what is in the student's best interest, then you also have to speak to what is in the community's best interest, and you have to think about all of the kids when you are making decisions," he said. "You also have to think about fiscal responsibility."
Whisman said as board members, they had to make sure that they can collaborate, respect each other, that there is trust, and transparency. He said he knows what programs work, understands the importance and work involved in community collaboration, and the importance of pathways and opportunities for every student in the district.
"I do have a passion and love for education, and love for Lakeside schools," he said.
Trustee Andrew Hayes said that he was amazed at the outpouring of public support that came in and that it was something that could not be ignored.
"The public has been very convincing and has been speaking to your qualities," he said. "I think that you have given a lot of chances to students, and you deserve the shot to lead."
Darren A. Ehlers has lived in the district for 18 years and is a school resource officer at the Grossmont High School District and a member of the Lakeside Farms Elementary School PTA.