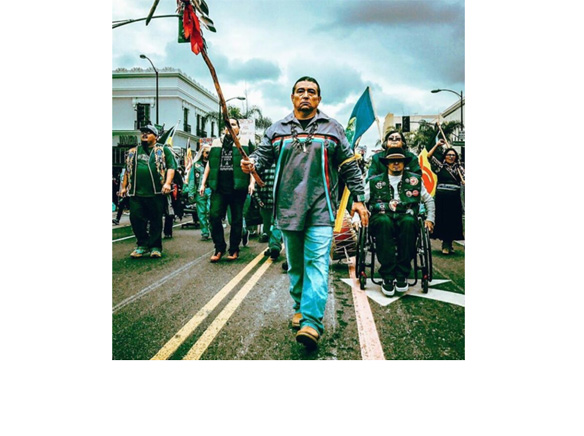 It's already dark and the rain is grouchily banging on the windows with cold, restless fingers while the Starbucks I assume more cheerful in the morning staff is moping the floor now, counting the minutes until the closing times. We still have three hours and I reckon that's plenty of time to get the story out of a very intriguing local leader and community hero, Bobby Wallace on his birth certificate, which also mentions Lakeside as his birthplace.

It's already dark and the rain is grouchily banging on the windows with cold, restless fingers while the Starbucks I assume more cheerful in the morning staff is moping the floor now, counting the minutes until the closing times. We still have three hours and I reckon that's plenty of time to get the story out of a very intriguing local leader and community hero, Bobby Wallace on his birth certificate, which also mentions Lakeside as his birthplace. He walks in a few minutes late, after I surveyed several men that could have been him, but once I see him in person, I see the signs of a walking book half open, half quiet, half written.
A half strong hand shake, the other half reserved and with an attempt to warmth, but maybe not. Still strangers. He sits down and acts as if he is a guest in my house, with extreme politeness, waiting for my prompts, but I am equally intimidated. The world is safe and can hold Bobby's story in front of its eyes, after I listen to it and then learn his unique language to be able to translate it into not quite there yet words.
It is with this kind of half-way-there presence that shifts like an ocean's flux and reflux that he meets me half way within his story, sometimes retracting all the way back into silence, that when he finally lets lose, drags an ottoman and puts his running shoes on it, pushes his baseball hat back, unzips his weathered jacket a little to reveal a printed white fist on a black t-shirt, I kind of feel like home too, knowing I am closing in on the hidden pages of his book and the most cherished. "I had a hard life when I grew up, it made me cautious," and I take that as a code word for "we will get there in due time. If ever."
Yes, I want to know who is the man from the Barona Kumeyaay tribe that went all the way to Standing Rock Indian Reservation in Dakota several times to feed and clothe the people, to stand with them, to run from the rubber bullets, to save a few, to watch the wind courting the leaves by the river, to sing his way to victory with his other brothers and sisters from the Hunkpapa and Sihasapa Lakota and his Rez motorcycle Raiders native family and the Yanktonai Dakota tribe and countless others from all over the country who are still standing to protect their water against the access pipeline that would slash through their land. To say good-bye and always plan to come back and to come back as promised.
"Water is sacred. Our water is our life we are nothing without. People are plunging Mother Earth and make her bleed so much…when is this going to stop and when is Mother Earth going to retaliate?" Then he looks down at the bottle of water just bought and sighs in surprise: "Look, don't you love it when the Universe is sending you signs?" We both read the synchronic label from Ethos that says, "helping children get clean water."
"What I love the most about America," he said, "are the people. I pray for all the people. Yes, for the bad ones too, because we all want the best for our families, that's what unites us."
When asked about the logistics of his frequent trips to Standing Rock, Bobby Wallace always goes back to the singing and the dancing and the drumming, but is still very reserved about disclosing too much about the meaning of these gestures which I take are actually rituals that unite the natives and their tribes together in love. Love for each other, for the sacred land and water, for the innate spirit of this world that needs to be nurtured, not conquered.
How did it all started, Bobby? "I got back from the Longest Walk event in Washington D.C. in July 2016 and I kept getting messages asking when and if I am going to Standing Rock? I had little dreams about that (what dreams? I ask) Dreams…don't put that in the paper, you know how people are. I talked with my family about it and they told me, you got to do what you got to do, I went to the Barona Indian Reservation and asked people for support. I loaded so much supply in my motor home and trailer that it was overflowing. I slept two to three hours, got up, said my good-byes and left." It sounds so simple; I wonder why aren't more people doing it. Bobby Wallace made a second trip in August, loading about two dozens of people with him this time also, to help share the supply which now came from every single reservation and tribe in San Diego and the desert.
"I got to Standing Rock and people knew my name, there were hugs, there were hand shakes for 20 minutes at the time, I had to go meet everybody. Then they went up singing. I sang two songs. We sang by the river across from where they want to start drilling. I had good words with my people and then left on Thursday to be back home for my son's football game on Friday." That's one of the things I find incredibly fascinating about Bobby Wallace – that he is in the middle of the fire all week, but home by Friday for his son's games, which he never missed, excepting two for very serious reasons. And the words "gentle gladiators" come to mind, thinking of these peaceful warriors with very tender secrets about their dreams, songs and sons.
The third trip to bring supply ended up with Bobby witnessing police using force on the protesters. It was his fourth trip on the now tragic day of November 20 in 2016 when Bobby Wallace had to hold up a tarp in front of the children to defend them from the rubber bullets, the water cannons in the middle of an icy winter and the blinding lights coming from the helicopters circling, while the tribes were singing on the bridge…"First, I saw the cannons, they started shooting water at us, then I've heard boom, boom, boom—they were bullets. There were like 5-6 degrees outside and I see this skinny girl holding on the corner of a tarp to protect the people from the bullets. She was wet and wouldn't let go. I asked her to go change, we can take turns and she just wouldn't let go. The police officers were lined up like gladiators with the shields up and I tried to look into their eyes to see what kind of people are them…I was thinking, we are just dust in the wind, they can poison, abuse and kills us off, but we are all humans, we all bleed red. How could this happen in 2016 in America? They jailed people in dog kennels…"
It startles me when he says America. I cannot stop thinking that these lands had different names back in the days when the natives didn't have to ask anybody's permission to settle by the river to be close to the water to shelter their families. Bobby, do you have a native name? "Yes, I do. My family calls me "Walking Stick". I don't ask why. His baseball hat reveals more of his eyes now and I see a concerned father who is just like all of us, wanting the best for his 9 kids.
I believe him when he says he cried that day on November. "Next day I went by the river and let the air hitting me in the face and I thought of all the people I love and wondering if I would ever see them again when I come back," he said.
Bobby Wallace went back couple of more times after that and saw larger crowds gathering at Standing Rock. "There were over 13,000 people and our tribes were singing by our Kumeyaay flags. In the evening, we drummed by the fire and got ready to fix the tarps to shelter the people from the blizzard. There was ice on the ground," he says, mentioning he slept in the car and adding, "I had a hard life, I don't care if I sleep on the floor." Bobby is a foster child and he unleashes the memories with oscillating weight. "I don't want to say much about this, but my parents were separated and I went to live in Snohomish, Washington with my uncle and aunt. I worked the fields since I was a child, didn't have much. I grew up poor."
Bobby Wallace, you need to tell me what is the singing about? "It's spiritual, I cannot tell you more. We tell stories through our music. I am a follower of the song. You need to follow before you become a leader," he says, before pushing his hat back over his eyes, maybe counting the rain drops or seeing things beyond the playful lights and shadow talking in tongues on the windows while the darkness of the night conquers the shapes inside this almost closing Starbucks place.
Bobby Wallace was chosen to lead a spiritual journey called The Longest Walk that will start in San Francisco in February, stop at Sanding Rock and end up in Washington, DC to raise awareness about drug abuse and domestic violence. He is already gathering supplies and help to drop at his brothers and sisters in Dakota and then gently guiding people from all over the country who want to join. I said I would, but I can't. He says, "I will do your miles of prayer," to make me wonder again.
"People are starting to realize that if we band together, we can make a difference. Press on, press on, and don't give up. I don't give up. I will go back to Standing Rock for as long as I am needed. It's all about the water, but also about the unification of all races. We've got to wake up. Real life is breathing air, eating food and loving your family, that's it," says Bobby Wallace, now standing in the rain outside for the past half hour, not ready yet to let go of his story to travel the world without him.