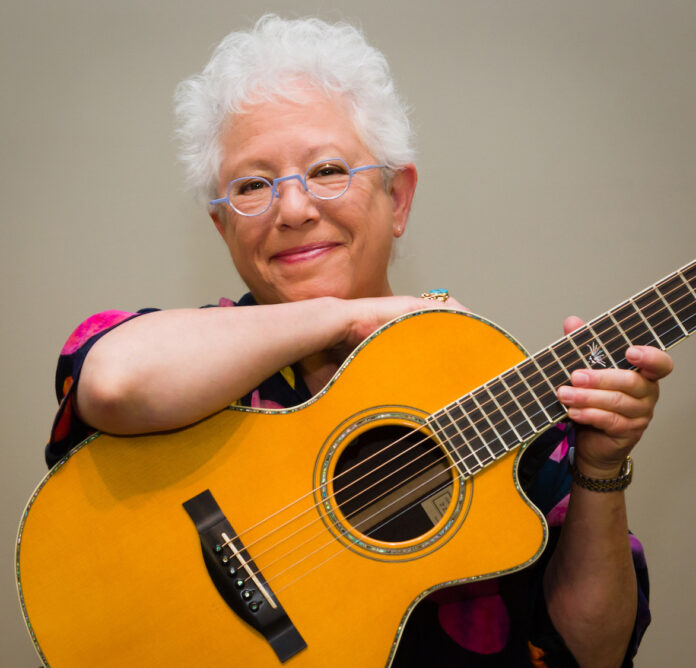 Janis Ian is heading to The Magnolia in her Last North American Tour on March 6. The multiple Grammy Award winning artist, songwriter and musician (columnist and author) is bringing her folk soft rock voice to El Cajon as she wraps up her touring career after nearly six decades of performances. Along with her signature songs "Society's Child" and "At Seventeen," Ian will also perform her latest solo studio album "Light at the End of the Line."
Ian said fans can expect her standards, because she does not want to disappoint her lifelong fans.
"But I also want to do the new songs," she said. "When you are an artist, you spend a lot of your life trying to live up to the talent you were born with, hoping you can eventually create pieces that you feel are the best that you will ever do. I have never said it before, but I think that this is the best thing that I will ever do. I might be able to do as well, but I do not think I can do better than this. And it is a great way to go out."
Ian said in creating the new album "Resist" is a strong song and a bookend to "Society's Child."
"There is a song 'Perfect Little Girl' that is written for a trans friend of mine," she said. "There is the song 'Stranger" which is about an immigrant. The title song started as a love song to the audience. A thank you for all the people that have supported me since I started when I was 14."
Ian said she never thought she would be performing this long, and that there is no map to guide you.
"All of us, like Joan Baez, we are writing a map of what to do as you get older, your voice changes, your fatigue level changes, as your audience changes," she said. "It is an interesting and scary thing to be a part of."
Ian said when she was young, she wanted to be a Beatle, that level of success.
"My teacher Stella Adler used to say that people like me thought we wanted to be famous because we wanted fame, fortune, riches and all of that stuff. She said, 'No, no, no. You want that because there is something inside of you to big to get out any other way.' That really changed the way I looked at it. I realized everything that was driving me to me wanting my music heard by many people. I would like to reach universal, be international, was not so much about making money or people asking for autographs. But there were things to be said and I thought that I could say them really well. There are many artists that strive for that universal. I feel like music and art are so much bigger than I will ever be."
Ian said this is her last North American tour and studio album, but she is thinking of going to Europe ant the United Kingdom next year, but then she is "pretty much done with that world" and then is going to concentrate on being a writer.
"The original design for the tour was in part that I had run a project called Better Times Will Come at the very start of COVID when all my friends had no work," she said. "I had this idea and I said to another artist John Gorka, 'I've just written this kind of folk song, so why don't you make a record of it at your house and let's put it up to my Facebook page and see if we can drive people to your site. He got 70,000 hits, sold a batch of merchandise. I started asking other friends. It was interesting to find out how many different ways this song could be done."
More than 100 artists contributed their version of "Better Times Will Come" and can be seen at www.bettertimeswillcome.com.
Ian said that she hoped that all these artists would be able to join her on stage at every city she performed, but due to COVID, many venues asked her not to do this.
But for this concert, the San Diego Women's Chorus will accompany Ian, that she has performed with before, and said was one of the first that she contacted to be part of Better Times Will Come."
Ian said her dad was a chorus director all his life and that SDWC Artistic Director Kathleen Hansen is a "force to be reckoned with."
"With this venue it was large enough, and Kathleen and the chorus is so organized, we thought we could keep them further away from me and the audience and masked when they come done, that this should work," she said. "They will be joining me for two encores, one we did five years ago, and one which will be brand new. It is very exciting. They are going to pop up out of the audience, make their way down. For me, it is a once in a lifetime. It is so rare that I get to work with a full chorus like this. We also have some surprises in these performances."
Hansen said that the chorus had the opportunity to bring Ian to San Diego while working with the San Diego Human Dignity Foundation in 2016, a series of three concerts.
"Janis and I began corresponding by email based on what we wanted to do, and she had never done anything with a big backing chorus before," she said. "We had a great time collaborating. That was one thing that immediately impressed me. When she first came out, we did a mini rehearsal at a house, and she broke out her guitar and with our section leaders we just jammed out in a living room at which point we all realized what an easy collaboration this was going to be. How naturally we worked together."
Hansen said Ian is an artist with an amazing amount of heart and authenticity, but also impeccable technical skills. She said when approached about performing in this tour, it was an immediate yes.
"We were able to revise one of the arrangements that we had prepared for the previous collaboration, and we will be joining her for Better Times as well," she said. "We have some surprises for the audience for that. We are looking forward to having a really community centered moment during that song."
Hansen said this will be the chorus's first big live performance since the pandemic closed them down, but they have been meeting virtually, done some things on the side with virtual productions.
"I cannot think of a better way to bring us back out than performing with our friend Janis and jumping back into live music together," she said.
For more information visit www.janisian.com.