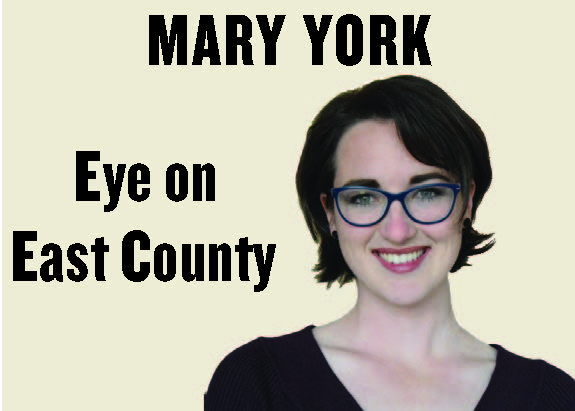 "Thank you for your service."
I don't know how many times I said it as a hostess at the diner. Like many businesses, we offered a military discount for active duty and veterans, but 10 percent off a lunch bill seems like too small a way to say "thank you," and, certainly, so did the words that went with it.
Living in a Navy town means that we are constantly bumping shoulders with the men and women who have dedicated their time, and in many cases put their lives on the line, for this country. From the last of the Silent Generation living in retirement around the county to our Vietnam vets to the newest wave of America's sons and daughters returning from deployment in the Middle East – and everyone in between – San Diego is a definitely a Home for the Brave.
Unfortunately, it might not always feel like it. According to county numbers, nearly 50 percent of homeless veterans in San Diego are living outdoors or in their cars.  In 2018, that was an estimated 659 unsheltered veterans.
There are organizations in San Diego dedicated to helping our veterans, but they need help from the community.
Veterans Affairs Supportive Housing (VASH) is one program aimed at helping homeless veterans find housing by providing rental assistance. Currently, they are looking for more landlords to participate in the program. If you are interested in helping, call 858-694-4808. If you are a veteran in need of assistance, call 858-694-8789.
Veterans Village of San Diego offers a wide range of opportunities for veterans, from housing and employment to rehabilitation and legal assistance.
The nationally recognized non-profit is looking for vehicle donations as well as monetary gifts that can be directed specifically to emergency housing, mental health programs, housing for families or women and children, as well as employment and substance recovery programs. For information on how to help, go to www.vvsd.net/donate.
East County has several business that support veterans and active duty members, like the junk removal company, JDog, which hires almost exclusively military veterans or family and donates reusable "junk" items back to the military community.
But why stop there?
We have active duty military families everywhere and the holidays are approaching. What better way to say "thank you" to our veterans than by taking care of the people to whom they have passed the baton.
MCAS Miramar Enlisted Recreation Center Home for the Holidays coordinates placement of servicemen and women into homes for Thanksgiving and Christmas. You can open your home to someone far away from theirs by calling 858-577-6171.
Homefront America, run out of Camp Pendleton, facilitates the donation of non-perishable food items to military families. To volunteer, visit www.homefrontamerica.org.
Armed Services YMCA pairs San Diego County businesses, civic organizations and community members with junior enlisted families needing help for the holidays. For information, visit www.asymca.org.
You can also reach out to your local VFW or American Legion (East County has several posts) to find out how you can help a veteran or a military family this holiday season.