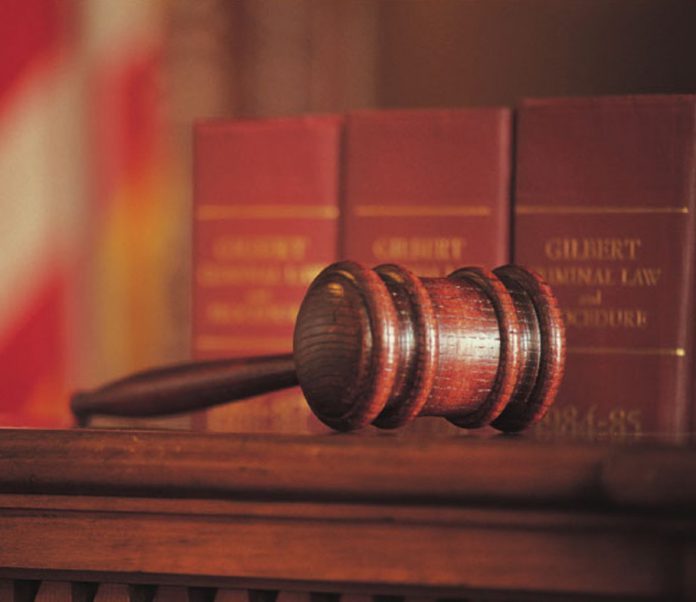 An online hearing for the proposed release of a 78-year-old sexually violent predator who assaulted adult male hitchhikers is set for Tuesday, April 20.
Usually the release of SVPs are in remote areas like Jacumba, but the California Department of State Hospitals has recommended the release for Douglas Badger at 10957 Horizon Hills Drive in unincorporated El Cajon.
Because of the coronavirus spread, the placement hearing will be online before San Diego Superior Court Judge Theodore Weathers, starting at 9 a.m. in Department #1702.
Public comment will be accepted on the Zoom program via computers. The exact address can be clicked from the websites for the District Attorney's office and the sheriff's department.
A public rally in opposition to the release was held April 6 in the Mount Helix area. County Supervisor Joel Anderson released a letter to the judge he wrote in opposition to the release.
Badger is currently housed in the Coalinga State Hospital where he has been undergoing treatment since he finished his prison sentences.
Badger has not been free in 30 years. His last term was for 10 years when he was sentenced in 1991. He has been convicted of kidnapping and forcible oral copulation and has served five separate prison terms, according to the DA's office.
Badger petitioned for release several times, but withdrew the petition before hearings were set. His last petition for freedom was filed in October 2020.
                  • • •
A Spring Valley man who staged a mock shooting incident was sentenced has been sentenced to three years and eight months in prison for weapons violations and embezzlement.
Steve Homoki, 32, was ordered to pay nearly $172,000 to Global Check Services, based out of El Cajon, where he used to work. It is operated by his family members. He pleaded guilty to embezzlement and grand theft, said Deputy District Attorney Ryan Karkenny.
Homoki also pleaded guilty to possession of an assault rifle that was unsecured within reach of his children, and child endangerment, said Deputy District Attorney Leonard Trihn.
He was not prosecuted for the 2019 incident in downtown San Diego in which he pretended to be a gunman pointing weapons out of the window of the Sofia Hotel.  No one noticed it and no one was injured.
However, Homoki put the mock shooting online six months later, which attracted the attention of law enforcement. His home was searched and 14 firearms were seized. Three firearms were modified into illegal assault weapons. 
Homoki told KFMB-TV (Channel 8) in an interview from jail that the mock shooting was an art performance and the incident was greatly exaggerated.
Trinh mentioned in court that Homoki was lucky he did not accidently discharge any of the weapons in the hotel incident.  Homoki received credit for his time in jail since his Dec., 2019 arrest by a San Diego Superior Court judge.
• • • 
All charges involving an attempted rape in La Mesa on Feb. 17 were dismissed April 7 because the defendant has died in jail.
Luis Ahyule Gomez, 43, of Jamul, was arrested by La Mesa Police after a woman called officers at 2:05 p.m. saying she had been assaulted in the 5600 block of Amarillo Avenue.
The woman was treated by paramedics at the scene for minor injuries to her face.  Officers found Gomez in the area and arrested him. He was described as a transient.
The sheriff's department reported Gomez's death to state Department of Justice officials. The cause of death was not listed.
An El Cajon Superior Court judge dismissed the case after learning Gomez had died.