Monte Vista High School English teacher David Crabtree and Santana High School English teacher Thea Bachman have been named Grossmont Union High School District's Teachers of the Year.
"Thea Bachmann and David Crabtree are shining examples of all that makes our organization special," said GUHSD Superintendent Mary Beth Kastan in a press release. "They are extraordinary teachers, and they take great care in the way that they educate and interact with students each day so that every one of them can build the best future."
Bachman returned to her alma mater Santana High School in 2015 where she serves as an English and Academic Language Development teacher and Co-El (English Language) coordinator, and a driving force behind the Digital Fabrication Program. An educator for nearly two decades, this is not the first time Bachman has been named a Teacher of the Year, given the honor in 2012 at Guajome Park Academy in Vista.
Santana High librarian and colleague Carolyn Teschler said Bachmann is "a true master of the art of teaching," serving as a mentor to many teachers through leadership roles in Professional Learning Communities.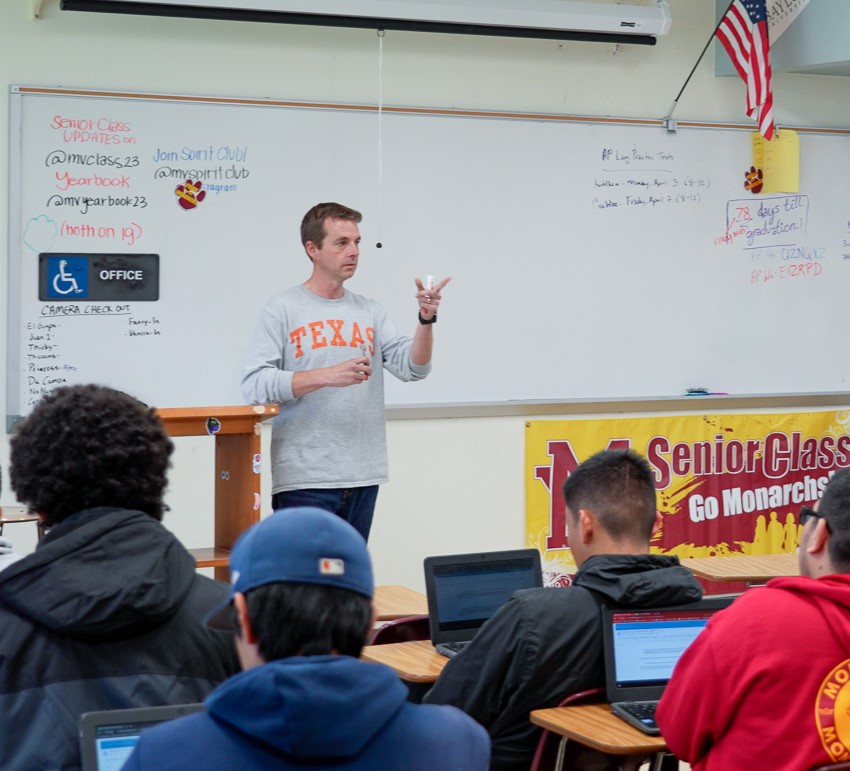 An English teacher at Monte Vista since 2007, Crabtree serves as Yearbook Advisor, is the head coach of the Track & Field and Cross Country teams and earned the 2013 and 2019 Golden Apple Award, the highest honor given to teachers by students. Crabtree worked with local businesses to get running shoes to students who could not afford them and has also facilitated university visits and tours with his students.
"Mr. Crabtree was somehow able to transform a student who was timid, anxious, and who dreaded to do any English into a student who could now wait to come in through the door," stated former Monte Vista student and now Monte Vista math teacher Tyler Lopez.
Bachmann and Crabtree will now be considered for the San Diego County Office of Education's Teacher of the Year Award, the winners of which will be announced later this year