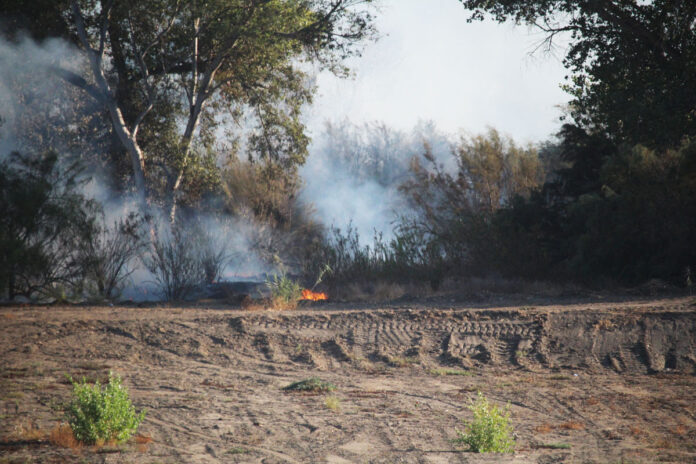 Santee City Council adopted a new San Diego River Corridor Ordinance that imposes new prohibitions of fire, fire ignitions, and pollution in the San Diego River Corridor in January. Enforcement of the ordinance will begin May 15.
The San Diego River Corridor is the area where houses meet or intermingle with undeveloped wildland vegetation in Santee, according to Santee Marketing Manager Breanne Humphrey in a press release.
"The City has experienced escalating fire risk from the River Corridor with over 200+ separate fire incidents in the last two years alone. The increased activity in the River Corridor throughout Santee has led to a number of concerns in the community, and the City of Santee and Santee City Council are finding solutions," stated Humphrey.
New ordinance signs will be posted along the corridor in Santee and handouts distributed to the public prior to enforcement.
The San Diego River Corridor consist of four areas. San Diego River – Western city limits to Cuyamaca Street, San Diego River – Cuyamaca Street to Magnolia Avenue, San Diego River- Magnolia Avenue to eastern city limits, and Forester Creek – San Diego confluence to southern city limits.
Unlawful activities include, but are not limited to arson, burning of debris or wire, campfires, cooking, usage of explosives or fireworks. It is unlawful for any person to camp or use camp paraphernalia within the Corridor that obstructs or could obstruct the flow of water. And that causes or threatens to cause a discharge of any pollutant or waste or threatens to cause damage to any threatened or endangered species, or critical habitat within the San Diego River Corridor.
Violations may be abated in any manner permitted by the Municipal Code, state or federal law.
To learn more about the River Corridor Ordinance:
https://content.qcode.us/lib/santee_ca/alerts/documents/ordinance_610.pdf