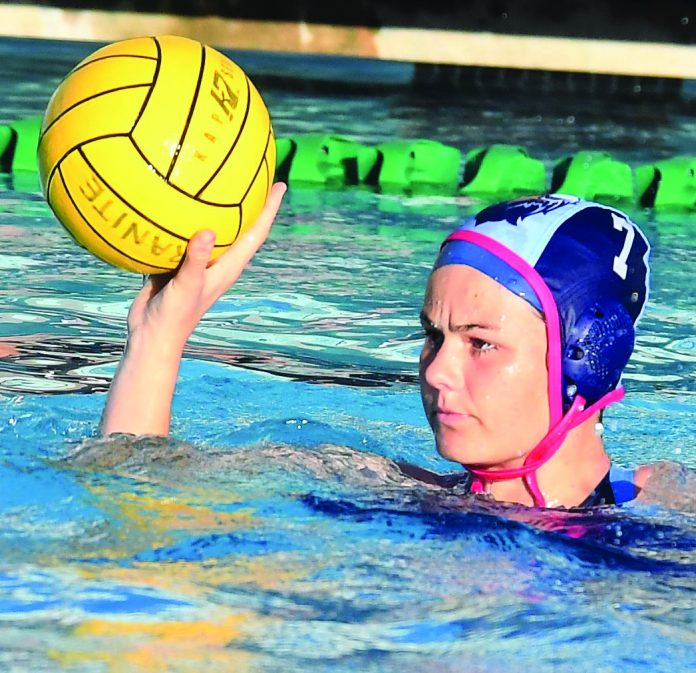 The high school sports schedule for the 2020-21 season will be unlike any other, with fall sports starting in December and January and a few spring sports switching seasons.
The following sports will be offered to student-athletes in Season 1 (fall/winter timeline): badminton, traditional cheer, boys and girls cross country, field hockey, football, gymnastics, boys and girls volleyball, boys and girls water polo and coed roller hockey.
Cross country, field hockey, football and boys water polo are traditional fall sports while girls water polo and roller hockey are winter sports. Badminton, gymnastics and boys volleyball are traditionally played in the spring.
Practice in Season 1 sports is allowed to start Dec. 12. Many sports can start playing games on Dec. 19, though gymnastics, roller hockey and cross country cannot begin official competitions until Dec. 26.
Football games are scheduled to kick-off on Jan. 8, with teams playing 10 games in 10 weeks. The regular season is scheduled to end on March 12, followed by the start of the section playoffs on March 19.
The San Diego Section and Southern Section have similarly aligned schedules to permit cross-section scheduling.
Season 2 sports (spring timeline) include baseball, boys and girls basketball, competitive sport cheer, boys and girls golf, boys and girls lacrosse, boys and girls soccer, softball, swimming and diving, boys and girls tennis and track and field.
Practices for most spring sports can start on March 13, though some can start sooner. The first contest date for most spring sports will be March 20.
Granite Hills High School's girls water polo team is looking for renewed success regardless of what season it plays in.
The Lady Eagles advanced as far as last season's San Diego Section Division II semifinal playoffs, ending their season with a triple overtime loss to La Costa Canyon.
However, head coach Page Small said he will place more emphasis on development for the upcoming season.
"I consider this a rebuilding year after losing five starters to graduation and one of them our league player of the year," the Granite Hills coach said. "We have talent within our ranks, just not a great deal of high school varsity water polo depth and experience.
"My goal is to see continued development and improvement from our players within the program and for us to be playing at our best by water polo during the playoffs."
The Lady Eagles finished the 2019-20 season with a final 23-6-1 record, including 8-0 in league as Grossmont Valley League champions.
Top returners include sophomore Chloe Morgan and seniors Aidyn Gaeir and Kora Alvernaz.
Morgan earned honors last season as a First Team All-San Diego Section Division II selection and Grossmont Valley League all-league pick. She finished the season with 105 goals, 38 assists and 78 steals.
She had three goals and four assists in the 10-9 triple overtime loss to end the team's 2019-20 season in the CIF playoffs.
Gaeir and Alvernaz both earned all-league honorable mention recognition.
Gaeir collected 18 goals, seven assists and 17 steals while Alvernaz recorded seven goals, 13 assists and 23 steals.
Freshman Ava Eaton ranks as the team's impact newcomer with four years of club water polo experience.
Granite Hills is scheduled to open the season with a pair of non-league home games against Valhalla (Jan. 5) and Point Loma (Jan. 7).