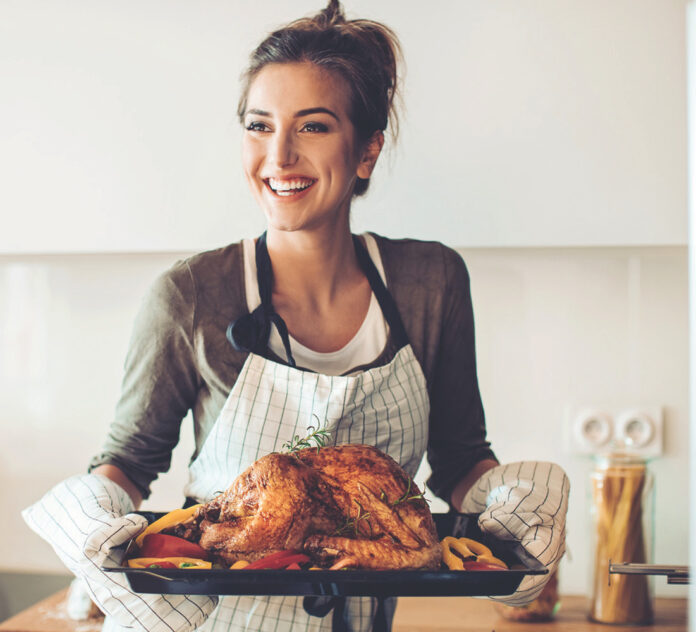 With a staff recommendation supporting it, El Cajon City Council looked poised to pass a resolution to write a letter to the County Board of Supervisors recommending that it "opt out" of the Microenterprise Home Kitchen Operations program. But after more than an hour of discussion, the council unanimously passed a motion to hold off on writing a letter to the county until staff could do more research on the program and bring it back to council as an agenda item.
Adopted in 2018, Assembly Bill 626 established a new category of residential retail facilities, Microenterprise Home Kitchens. MEHKOs are food facilities operated by a resident in a private home where food is stored, handled, prepared, and served to customers by a resident in a private home. On Sept. 15, the San Diego County Board of Supervisors acted, directing the Chief Administrative Office to return to the board within 120 days with an ordinance authorizing MEHKOs and implementing actions.
Assembly Bill 377 also added some food safety provisions for MEHKOs including: requirements for cleaning and sanitizing of utensils and equipment, oversight by the facility operator to ensure no cross contamination occurs by individual in the food preparation areas that are not part of the MEHKO operation, restrictions to prevent outdoor food storage, and requirements that any advertising specify that food was made in a home kitchen.
The county of San Diego has the authority to opt-in for the entire region. Currently there are seven jurisdictions in the state that have implemented a MEHKO program, and one doing a MEHKO pilot program. If the county opts in for MEHKOs, it would be for the entire region and individual cities would not have the option to opt out.
A MEHKO is a California Retail Food Code with established requirements that cannot be modified at a home, or apartment, mini-restaurant. Residents can serve 30 meals per day and 60 meals per week with a maximum of $50,000 gross annual sales. Customers can dine in at the home, pick up orders, or receive deliveries. A health permit is required prior to operating and health inspections are scheduled with the operator of the MEHKO.
Department of Environmental Health Chief Heather Buonomo said this established a new type of retail food facility at a home that expanded the menu options to allow more of a mini home restaurant.
She added that one of the goals of MEHKOs is to give the ability for people to start a business in their homes, eventually becoming a brick and mortar business. Buonomo said it would return to the BOS with three options. One to adopt to opt in, one to not opt in, and one to implement a pilot program to evaluate the program.
Mayor Bill Wells said he vehemently opposed the county ordinance at every single level.
"It is bad for the city, and it is an overreach of the county's authority, which is nothing new. It has been happening over the past year," he said. "We would respectfully ask the county to leave us alone and let us run the city the way we want to run the city."
Most contention across council members about the current ordinance were MEKHOs in apartment complexes, the inability to control tax collection, indoor dining, grease in sewage lines, property values, nuisance issues, parking, pets in the household, and liability of MEHKO owners, especially those that rent property.
Karen Melvin from the San Diego MEHKO coalition spoke to council about the benefits of MEHKOs, adding that most of the concerns put forward have not become a reality in the counties where MEHKOs are already operating.
"The report that the city staff compiled listed the many benefits of MEHKOs, but they only listed what advocates had said," she said. "They did not appear to speak with people in this city who are eagerly waiting for the chance to become a MEHKO. People who would be able to live a dignified life with self-reliance and entitlement by increasing their family income and contributing positively to the economy of El Cajon."
Melvin said Riverside County has had MEHKOs since July 1, 2019, and over 130 MEHKOs are currently operating there, so it has two years of data to draw on. She said after a public request to Riverside County on its MEHKOs, there were zero complaints, two cases of nuisance issue. The other 131 MEHKOs in the records request had no complaints. Melvin urged council to pause its recommendation and to consider it to recommend a two year pilot for the ordinance.
Roya Bagheri from Foodnome, the first legal marketplace for home-cooked food in the U.S. on a mission for food entrepreneurship nationally by empowering home cooks to legally and safely sell food from their home kitchen. Bagheri said the organization has supported over 150 home cooks across the state with most of them women and people of color in obtaining their MEHKO permits.
Councilman Gary Kendrick was opposed in the beginning for lack of city control and the sale of alcohol, but after hearing Melvin, said he tended to lean on the entrepreneur side of the ordinance, especially with the large immigrant population in the city that could benefit from it.
Council member Phil Ortiz said he thought the entrepreneurial opportunities of the ordinance was something he could not overlook.
"My grandmother, she started her restaurant in Chicago by being able to cook from her home," he said. "The idea that a person can save up money and then contribute to the economy, I like it. We see this emerging market coming forth and I tend to want to side with the free market."
Ortiz said that his grandmother's work turned into a brick and mortar restaurant that is still in operation today.