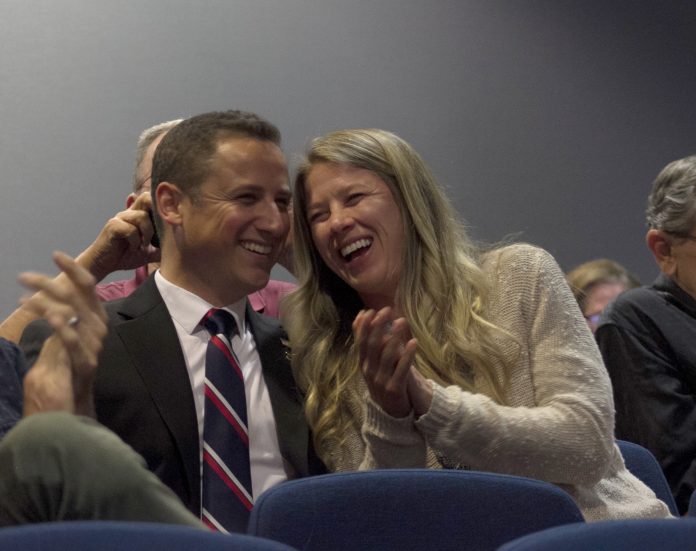 David Phillip "Phil" Ortiz has been unanimously chosen out of 18 candidates by the El Cajon city council to replace former council member Ben Kalasho.
Ortiz said his main focus points are public safety, homelessness and a balanced budget/revitalization of the city.
A city council meeting was held on May 14, 2019 to determine who will occupy the seat Kalasho left behind. Council members allowed candidates two minutes each to explain why they were fit for the position. The race was narrowed down to four candidates Humbert Cabrera, Anthony Sottile,  Ortiz and Richard Agundez Jr.
Ortiz's dedication to his city and community earned him the appointment for the remainder of Kalasho's term ending in 2020.
When asked how Ortiz will serve differently from his counterpart, he said he planned to be selfless, citizen-focused and give El Cajon the good name it deserves.
"You need to be able to come together in a bipartisan way," he said. "Make sure that any issues that face the community, you bring in the community input and work the problem."
Ortiz said his passion to serve was ignited by his family's track record of serving their own community. His desire to serve his community has already manifested itself through advocating for women's rights and speaking out against rape culture on college campuses, among other causes, but Otriz said it was Kalasho's poor representation of El Cajon that fanned the flames of his interest in city council.
"I knew I didn't want to sit back," Ortiz said. "I started speaking out at city council and that is where I really saw a gap in leadership and a gap in ethical behavior."
His first order of business is to establish a code of conduct for elected officials and personnel to abide by ensuring that they are always mindful that they are representing El Cajon and in the best interest of the city.
Kalasho resigned formally by letter to the city manager on March 25, 2019.
"I felt I was constantly battling my colleagues on agenda items and the general direction that my colleagues wanted for the city," Kalasho wrote. "Furthermore, I feel that El Cajon is headed towards a different direction than the one I'd like to see and had planned."