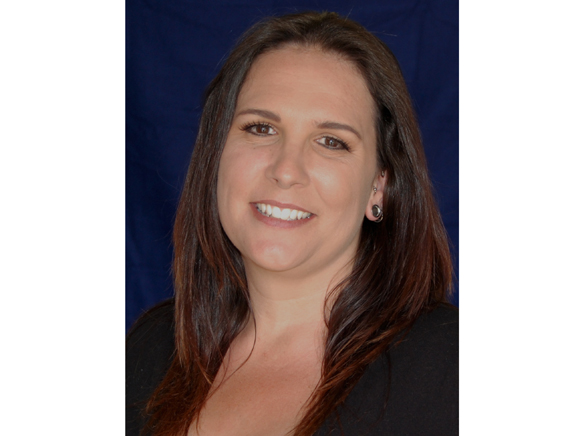 By Paula Zamudio
SPECIAL TO THE EAST COUNTY CALIFORNIAN
By Paula Zamudio
SPECIAL TO THE EAST COUNTY CALIFORNIAN
Ten East County teachers will be honored for commitment to teaching and learning at this year's "Cox Presents: A Salute to Teachers." The extravaganza is celebrating its 25th anniversary of recognizing local teachers. The show will highlight the announcement of the 2015-16 San Diego County Teachers of the Year who will go on to represent the region at the California Teacher of the Year program later this year.
A total of 44 nominees for Teacher of the Year were selected by their respective school districts. Of those, five will be named County Teacher of the Year. The top five teachers are selected based on student achievement, professional development and community involvement, teaching philosophy and personal style, knowledge of educational issues and trends, promotion and development of the teaching profession, accountability and ability to serve as ambassadors of education.
San Diego Teacher of the Year candidates who live or work in East County are:
As a teacher to children with disabilities, Janet Feilen has helped Cajon Valley Union school district grow its services for special needs students over the last 35 years. The El Cajon resident was selected to develop the district's early intervention program and collaborated with other service agencies to provide services for families over the last three decades.
Math teacher and El Cajon resident Renee Sherry-Farrell wants her students to love math as much as she does and created a Freshman Academy after learning that the success of ninth graders is the key to success for any high school. Hoping to make math more relatable, she teamed up with the woodshop teacher to create a course that combines math topics with woodshop projects.
El Capitan High teacher Andrea Cook uses music, dancing, and other interactive forms of learning to teach her students Spanish. She wears a pedometer and walks five miles daily in her classroom and cites her nonstop movement as a way to encourage students to be fully engaged. As the department chair she implemented new Spanish and Mandarin immersion programs.
Spring Valley resident and West Hills High teacher Matthew Norris approaches each new school year as a rebirth and doesn't adhere to traditional principles of finality when it comes to student assignments. His freshman and sophomore students are expected to regularly redo assignments and reflect on why and how they learn.
Lemon Avenue Elementary schoolteacher Laura Autio encourages her third and fourth grade students to question the status quo and to take small steps to achieve big ideas. She considers her classroom a canvas and her lessons the color with which to paint.
Tierra del Sol Middle school science teacher David Tupper has presented several times to the California Science Teachers Association was responsible for a $2.1 million California Mathematics and Science Partnership and is the current project director for the California Next Generation Science Standards Early Implementation Initiative.
Dan Decker is a teacher at San Miguel Elementary and a professional musician whose love of music has enhanced his teaching career. He started Weekly Friday Sings at his school, volunteered during lunchtime to create a Guitar Club and developed and taught art programs on campus.
El Cajon resident and Ramona Elementary school third grade teacher Michael Zehm is a three time Teacher of the Year honoree. He didn't intend to become a teacher and only switched careers after he nearly lost his foot in a construction accident. After completing his multiple subject credential in Illinois he was offered a temporary job at Ramona Elementary and is still there 34 years later.
Students in Stacy Roberts' Cajon Park Elementary school classroom may find themselves learning while sitting on a beanbag, rug, rocking chair, desk, or standing at a table. Stacy sees herself as a guide and steers their learning so that they are able to see how their efforts affect everything around them. This year she was recognized as an Edmodo Trailblazer, has presented at the San Diego CUE conference on student driven action research and use of technology in the classroom for two years and delivered the keynote address at EdCamp Engage this year.
Laurie Baker-Worthington became pregnant the summer before her senior year. The La Mesa resident credits her teacher and case manager at the pregnant minor program with encouraging her to go on to college. As a math teacher at Hilltop Middle school she believes her most important role is that of cheerleader for her students. She was recognized as the Greater San Diego Math Council Middle School Mathematics Teacher of the Year in 2010.
"Cox Presents: A Salute To Teachers" has received national recognition, and the telecast has earned more than 20 Emmy Awards for Channel 4 San Diego. The LIVE show begins at 8 p.m. on Saturday, Oct. 10 at the Balboa Theater. Tickets can be purchased online at www.sandiegotheatres.org/a-salute-to-teachers, by calling the Balboa Theatre box office at 570-1100 (all San Diego area codes), or at the Balboa Theatre box office located at 868 4th Ave. in downtown San Diego. A 10 percent discount is available by mentioning title sponsor San Diego County Credit Union. For more information, visit www.sdcoe.net/salute.