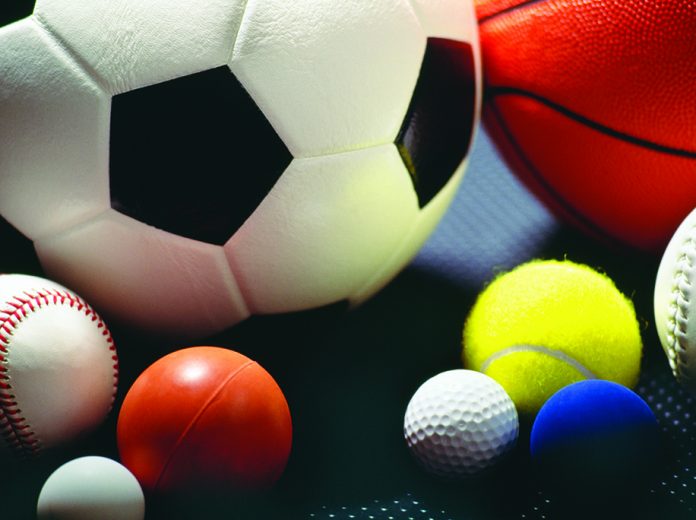 The 2018 East County high school football season saw the rarest of results when three teams finished tied atop the Grossmont Hills League standings.
By way of Steele Canyon's regular-season ending 22-21 win at Helix, along with the Highlanders win over the Eagles a week earlier and Granite Hills' win over the Cougars in the league opener, the top local circuit surprisingly finished with tri-champions.
And while local history would show that to be an anomaly, it wouldn't necessarily be a surprise if it happened again in 2019. Those three clubs will compete for a spot in the county's four-team Open Division championship, along with Grossmont.
With county teams putting on the pads for the first time earlier this week, here's a look at the Grossmont Hills League's storylines for the upcoming season, which begins on Aug. 23.
Is Helix still Helix?
While the Highlanders finished last season with five losses for the first time since 2009, Helix still made it to the San Diego CIF Division I championship game, dropping a thrilling 22-21 game to St. Augustine. An elite schedule saddled the Scotties with three losses in their first four games.
Helix has the top local recruit in running back Elelyon Noa, who has garnered no fewer than eight Division I college offers, including San Diego State, Iowa State, Utah State, Nevada and Yale. Noa was named to the All-San Diego Section first team last season.
The Highlanders also have a Division I quarterback who has already committed to Army in three-year varsity player Delshawn Traylor. Traylor was a first-team All-CIF player last season as a defensive back but split time at quarterback and combined with Noa to rush for over 3,000 yards and 39 touchdowns. Traylor will head to West Point as a QB prospect.
Can Steele Canyon do it again?
Steele Canyon has an impressive list of returning players that were honored with post-season awards. The Saints ended the Cougars' playoff run in the second round.
The Cougars have top defensive standouts in linebackers Cameron Ewert and Colton Guererro, and defensive backs Antoine Walker and Chance Johnson. Junior running back Wesley Neely has breakaway speed and rushed for over 600 yards with six touchdowns last season.
We're the champs, too, say the Eagles
Granite Hills share of the title may have slipped under the county radar, but the local opponents certainly can attest to their success. The Eagles and Highlanders were tied 14-all at halftime at Valley Stadium before Helix pulled away in the second half.
Eagles senior Richard "Juni" Harris-Williams found the end zone on offense, defense and special teams last season, while senior receivers James Johnson and Jacob Setterberg combined for over 50 catches and nine touchdowns last season. Granite Hills also has a promising quarterback prospect in junior Justus McComb.
The Eagles also have notable defensive returnees in safety Ethen Bishop and linemen Jacob Hennessey and Jeremiah Satberry.
Are the Foothillers in the mix?
The Foothillers played a tough schedule which contributed to their first sub-.500 season in a decade. Grossmont will try to rectify that by playing a schedule that features seven home games.
Grossmont senior quarterback Jaime Odom passed for over 2,100 yards and 21 touchdowns last season and has a sure-handed returning target in receiver Brody Shicker, who caught seven of those TD passes and has an offer from USD. Junior running back Robert Tucker is ready for a breakout season after missing a third of last season due to injury.
Senior Chris Alba, a linebacker, and Austin Wittmeyer, a defensive back, combined for 125 tackles last season.
How about them Vaqueros?
While the top teams in the Grossmont Hills League complete in the section's top division, El Capitan is one of two Hills League teams that compete in the county's third division.
However, the Vaqueros' have a quarterback with plenty of varsity experience in Wick Hauser, who has 33 career touchdown passes. El Cap also returns a pair of running backs who combined for over 1,000 yards last season in senior Donny Green and Taylor Grasmick.
The Vaqueros can boast one of the county's top linemen in senior Carson Feil, a 6-foot-2, 280-pounder who has received an offer from USD.
Valhalla has a big story
Lost in Valhalla's 0-10 season in 2018, Norsemen senior running back Kegan Baker didn't get the respect he deserved for his stellar junior year, which including a school-record 363-yard performance against El Capitan, which was the 11th-most all-time in San Diego Section history. Baker could be one of those workload-style backs that racks up over 1,500 yards this season.
The Norsemen also added receiver Josh Meredith, a junior transfer from Helix.
Like El Capitan, Valhalla competes in the section's Division III, a relative cry from the top four circuit teams that are situated in the county's top division.