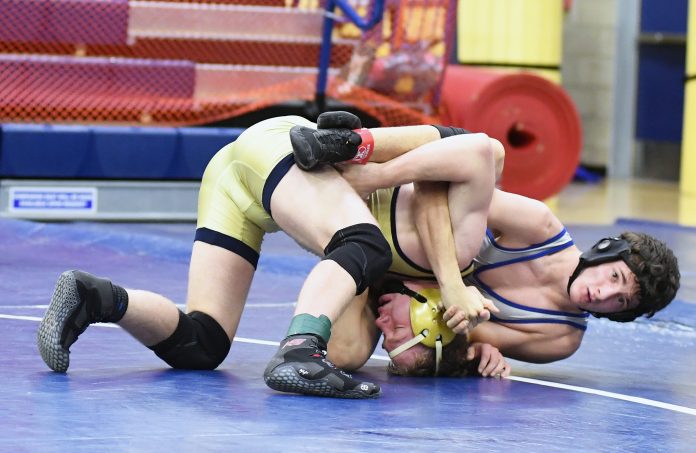 A proposal which would have prohibited girls wrestling against boys in the CIF San Diego Section was tabled for future consideration and possible modification.
The CIF San Diego Section's Board of Managers voted unanimously on Oct. 2 to table the proposal which would have applied both to tournaments and to dual meets.
"We are potentially limiting the opportunities for girls by adopting this rule," said CIF commissioner Jerry Schniepp. "We probably should hold off on this."
The growth of girls wrestling has increased both the number of female wrestlers and the number of girls tournaments.
"We have a girls tournament every weekend," Schniepp said. "The girls have an opportunity to wrestle against other girls."
The CIF's wrestling advisory committee felt that the growth made mixed gender competition no longer necessary and proposed a ban for both tournaments and dual meets.
The prohibition would have applied to competitions only and would not have prevented girls from training against boys.
A wrestler may compete in the next highest weight class than what the grappler actually scales but may not compete in a lower weight class. That means that if a girl is limited to competing against girls only the other school in a dual meet must have a girl in the same weight class.
If one school has a girl in a specific weight class and the other school has a boy, the girl must wrestle against the boy.
"That's often the case," Schniepp said.
If the proposed rule had passed, a girl would not be able to compete if the other school did not have a boy in the same weight class.
"It's problematic from a legal standpoint," said Bill Singh, the director of human resources and development services for the San Marcos Unified School District and that district's representative on the CIF Board of Managers.
Because the CIF has a girls CIF tournament as well as a boys CIF tournament, the rule for separate boys and girls sports applies and girls may not wrestle in the boys CIF tournament. The San Diego County Freshman County Championships tournament is sanctioned by the CIF but is not an actual CIF tournament, so girls can compete in that tournament as well as the junior varsity county championships tournament.
The CIF Coordinating Council voted 28-0 Sept. 5 to recommend against the motion.
"It will go back to the committee," Schniepp said. "I think the intention is to bring it back next year."
The revised proposal could prohibit girls from wrestling against boys in tournaments but still allow intergender competition during dual meets.