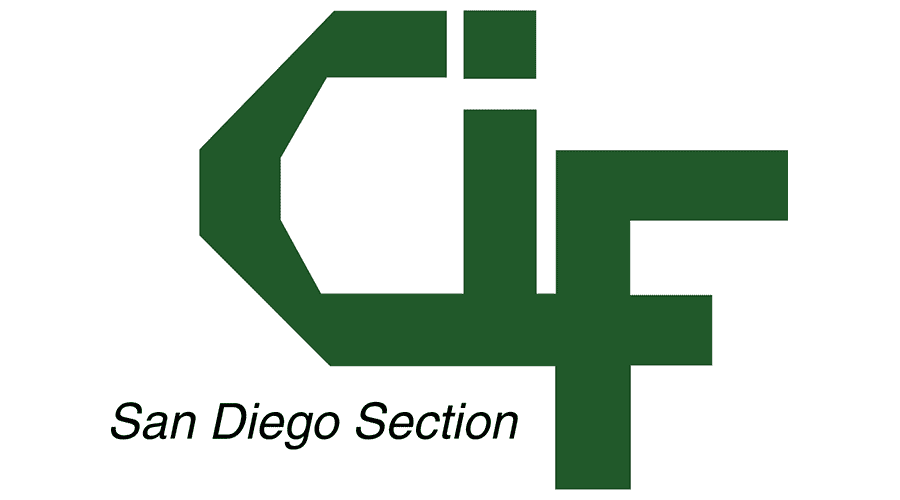 The San Diego Section power rankings are back and while computer rankings compiled by the MaxPreps website have been used for playoff seeding purposes in recent seasons, the section is moving back to its own ratings system to seed the playoffs.
Football power rankings were initially posted through the opening five weeks of the season. While the first issue of the section power rankings generally followed those from MaxPreps, there were striking differences in some divisions.
The Week 6 release of the section's power rankings seemed closer to the MaxPreps weekly ratings, though glaring differences still existed.
The Week 7 release seems to be an improvement, though they still arouse debate among coaches.
There is a belief the rankings will continue to refine themselves as teams progress deeper into the season.
The truth is out there.
First and 10
There are 16 Division I football teams. The top four teams in the power rankings advance to the Open Division playoffs. The remaining 12 teams comprise the Division I playoff field. All 16 teams in the division are guaranteed a playoff berth as opposed to other divisions.
Divisions are based on team performance rather than student enrollment.
Under the section's power rankings system, the Division I rankings through Week 7 featured Carlsbad (6-0) at No. 1, Cathedral Catholic (5-2) at No. 2, Mission Hills (4-2) at No. 3 and Torrey Pines at No. 4. Lincoln (5-1) occupied No. 5 spot, followed by Helix (3-2) at No. 6, Madison (4-2) at No. 7, Granite Hills (4-2) at No. 8, Eastlake (4-2) at No. 9 and Grossmont (2-4) at No. 10. Steele Canyon (1-6) held the No. 15 spot.
MaxPreps had a slightly different order: Cathedral Catholic at No. 1, Carlsbad at No. 2, Lincoln at No. 3 and Mission Hills at No. 4. Torrey Pines was ranked fifth, followed by No. 6. Helix, No. 7 Madison, No. 8. Eastlake No. 9 Oceanside and No. 10 El Camino. Granite Hills was ranked 13th, Steele Canyon 14th and Grossmont 15th.
Helix and Granite Hills would have home-field advantage for their first playoff games under the section power rankings formula while only Helix would if the MaxPreps formula was taken into account.
Twelve teams in Division II, Division III, Division IV and Division V qualify for postseason play. The section power rankings have already seen some up and down movement since their debut.
Otay Ranch, once third in Division II, has slid to sixth while La Jolla has gone from seventh to third.
Christian (4-2) rates No. 5 in the Week 7 release. The Patriots lost, 35-7, to La Jolla in a non-league game on Sept. 24.
Scripps Ranch is the division's No. 1 team in the current power rankings and few might dispute that. Christian might have something to say about that, however, with the Falcons on the Patriots' Eastern League schedule at home on Oct. 15.
Poway (4-2) holds the No. 2 spot in the Division II power rankings. Grossmont hosts the Titans this Friday in a key non-league matchup with the Foothillers looking to break out of a four-game losing streak.
Grossmont dropped a tight 13-7 non-league contest Mira Mesa last Friday. Mira Mesa is seventh in the Division II power rankings.
"The Hillers football team has a tremendous amount of potential," Grossmont coach Chris Holmes said. "We need to stick to a formula of out-working our opponents by having a great week of practice … I think the team is up for the challenge."
The section power rankings and those from MaxPreps seem to be disagreement when it comes to Division III teams.
The section power rankings list Santa Fe Christian (6-0) and Mt. Carmel (6-0) at No. 1 and No. 2, respectively, followed by likewise unbeaten Mater Dei Catholic (5-0) at No. 3.
Mater Dei Catholic is No. 1 in the MaxPreps ratings while Mt. Carmel is second, Ramona (4-2) third and Santa Fe Christian fourth.
Santana entered the week at No. 4 in the section power rankings while fellow Grossmont Valley League foes West Hills and El Capitan were listed at No. 5 and No. 7, respectively.
West Hills, El Capitan and Santana are ranked fifth, sixth and eighth, respectively in MaxPreps.
Regardless of the order in the two listings, Santana, West Hills and El Capitan have the opportunity to secure home field advantage in their first playoff game.
Two East County teams seem to be set up to make the playoff cut in Division IV with Valhalla (2-5) sixth in the division power rankings and Mount Miguel (2-2) hovering at No. 11.
Interestingly, the teams meet head-on Oct. 22 at Valhalla High School where a victory by either team will go a long way to entrench their playoff hopes.
Likewise in Division V, several East County teams remain hopeful of qualifying for the playoffs. At present, Foothills Christian (3-3) is ninth in the power rankings while Mountain Empire (2-4) is 10th and El Cajon Valley (2-5) is on the cusp at No. 13. All teams hope to keep treading water as the season races to a close.
— Phillip Brents