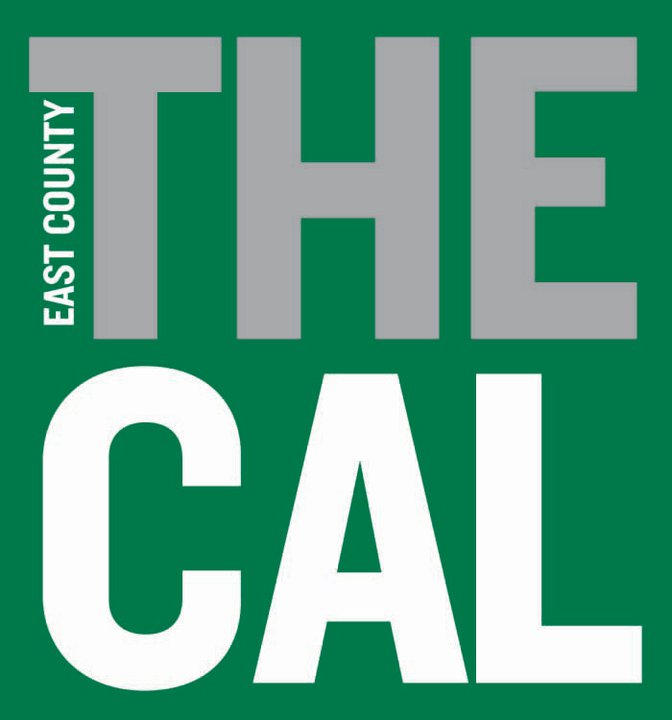 For Kids Only:
Coming to the Lakeside Community Center: build and launch your own rocket!
The Wonders! NASA and Space Rocket Camp will run August 15 through 19, from 9:00 a.m. to noon. Children will each build and launch a two-foot tall rocket that will soar over 500 feet. Other activities include making paper airplanes that will glide over buildings, flying a 60-foot solar powered blimp, experimenting with water balloon trajectory, and more.
For Kids Only:
Coming to the Lakeside Community Center: build and launch your own rocket!
The Wonders! NASA and Space Rocket Camp will run August 15 through 19, from 9:00 a.m. to noon. Children will each build and launch a two-foot tall rocket that will soar over 500 feet. Other activities include making paper airplanes that will glide over buildings, flying a 60-foot solar powered blimp, experimenting with water balloon trajectory, and more.
Ashley Westbrook, San Diego County Parks and Recreation supervisor at the LCC, promises the kids will learn stuff, even if they don't know it.
"It will be very hands on," Ashley notes. "They will be building rockets everyday and launching them. They will be having so much fun they won't even know they're learning."
Ashley realizes how important community recreation centers can be in a child's life. She grew up in Los Angeles. Both of her parents worked so she spent a lot of time at her local rec center. She has a personal insight as to the need and responsibility of such places.
Ashley has been assigned to the Lakeside Community Center for the past year and a half. She wants to enrich the lives of children in the Lakeside community.
The LCC had a different summer camp in years past, but decided to try something different. The curriculum used in the Wonders! Camps is designed by teachers. All the fun will be onsite, split between some classroom activities and outside work. Obviously, you can't launch a rocketship indoors.
The program has room for up to 40 students whose ages can range from 4 to 16 years. The kids will be separated into appropriate age groups. The cost is $125 per students, plus a $30 material fee.
The LCC also operates a Teen Center for kids from 10 to 17 years of age. They offer outdoor activities and other fun such as laser tag. Ashley pointed out the Teen Center acts as an extension of school to enrich the kids – it is not a daycare. Membership is required, but there is no cost to join. The membership includes medical information and parental permission for the many field trips planned. During the summer months, the Teen Center is open between 1:00 p.m. and 5:00 p.m., Monday through Friday. The hours are altered somewhat for the school year.
"There's something for everyone at the community center," Ashley said. "We're here for the community." So how does she know what the community wants? "Let me know," she offered. Ashley Westbrook can be reached at the Lakeside Community Center at (619)443-9176.
Annual Yard Sale:
The venerable Lakeside Historical Society will be holding its 11th Annual Yard Sale over two days: Friday, August 5 and Saturday, August 6. The event will run from 10:00 a.m. to 2:00 p.m. on each day. As always, it will be held at the historic community church that the Society calls home, located at 9906 Maine Avenue, in Downtown Lakeside.
LHS Co-President Betty McMillen is among those spearheading the event. She shared a funny little story from the first Yard Sale in 2006.
"A couple of shoppers made the mistake of leaving their good bikes by the gate at the church. One of our volunteers got very excited to see these very nice bicycles and assumed someone had donated them. So she sold them to another customer – by accident! We offered to pay those folks back, but they didn't mind because it was for a good cause. We did give the couple a ride home, though."
Another year, someone passed a couple of counterfeit $50 bills along to the society. So don't be surprised if bills greater than $20 are not accepted.
As with most yard sales, the key is to get there early for the best selection. The usual items will include books, small furniture, kitchen wares, household goods, and the like. Of course, you never know what you may find – your treasure may be awaiting you. The Yard Sale is a fundraiser for the non-profit Lakeside Historical Society. For more information, contact the LHS at (619)561-1886.
New Library in Town:
Most Lakesiders are aware that a new community library is on the horizon. The current 56-year-old structure is packed to the gills and busting at the seams. Expansion on-site is not an option.
The County of San Diego has already committed funds for a site search. Money for land acquisition has been included in the next fiscal year budget as well. But there is another important requirement at this stage: the responsibility of the community to raise funds for equipment, fixtures, and furnishings to be used in the new library. In effect, Lakeside must show its commitment by contributing money of its own. This helps offset some costs and shows support for the proposed library and its process, an often long and arduous procedure that requires dedication and perseverance from both the County and the community alike. In this case, Lakeside's share of the library cost will be $100,000.
The responsibility for such fundraising rests with the Friends of the Lakeside Library. The group's board member in charge of fundraising is Dorothy Wood.
Dorothy is an 88-years young resident of the area known as Lakeside Farms. She is a retired math teacher, having taught from Bakersfield to Fort Bragg to Marin County. She has authored a best-selling geometry text book (imagine that). Her favorite T-shirt is, of course, math related: "Math is Hard, So is Life – Get Over It!"
As a little background, Dorothy mentioned that the Woman's Club of Lakeside established the very first town library branch in 1913. It was originally housed in the Lakeside Town Hall (the old theater building). There have been a few other locations, but the library's growth has always eventually necessitated a move. The current site next to Lindo Lake was built in 1962. A children's room was added in 1975. There is no more room to grow. The need for a new library is shared by many communities in San Diego County. Fortunately, Lakeside is one of the next in line.
With this in mind, Dorothy approached the Friends of the Lakeside Library in November 2015, offering to get involved in the much-needed fundraising aspect. She had a few ideas, she said, and was more than willing to help. By January of this year, Dorothy had geared up for some informal fund gathering. She started with word-of-mouth, visiting community groups, schools, and residents too numerous to list here. She seemed to be everywhere, speaking of the importance of the library and the need for the community to get involved and show its support.
Next, Dorothy created some "little bookstores." The stores run on the honor system and are surprisingly effective in generating money, interest and awareness. They are located at the Lakeside Historical Society, the Lakeside Community Center, and in the current library. Through donations, Dorothy stocks the tiny stores with mostly contemporary literature of all genres. The books are free, but a pre-addressed envelope in each requests a donation be made toward the construction of a new library. Dorothy is always accepting books for this project and can be contacted at (619)328-5287.
Dorothy placed donation jars at ten different Lakeside locations. She says they are her best and most consistent source of funds. Current locations include Allie's Gifts & Shipping, Cafe 67 restaurant, the Copy Corral, Garden Farms Market, Leo's Lakeside Pharmacy, Rosarita's, the Yogurt Barn, and three 7-Eleven stores. The 7-Eleven at Riverside and Palm Row near her house yields the highest grosses – just everyday people giving change and a few dollars at a time.
So far, what Dorothy calls her "informal" fundraising has netted $25,000 for the library cause – a quarter of the way to the goal. But now it's time for Dorothy to get serious.
The recent Bulls Only Rodeo, sponsored by the Lakeside Optimist Club, was her first official funder. She staffed a table there for most of the event. While the total money raised is not yet been announced, the Optimists plan to present a check to Dorothy and the Friends of the Lakeside Library very soon.
The big fundraiser is scheduled for November 5, 2016. It will be held at the Lakeside Polo Club (yes, Lakeside has a polo club!). The polo field is located at 10631 Ashwood Street and has graciously offered to host the event. Still in the planning stages, the fundraising fun will include a polo match, lunch and raffle items.
Even when the funds are collected – and Dorothy is confident the goal will be met sooner rather than later – there will be much more of the process to come. Predictions are not binding, but it could still take three-to-five years before the ribbon is cut at the new Lakeside Library. Site selection, community input, architectural drawings, more money – all this and more lay ahead. In the meantime, there are several ways people can get involved and help out. Dorothy urges the people of Lakeside to join the Friends of the Lakeside Library as an individual, family, corporation, or lifetime member. (Individual membership is only $5 annually; all donations are tax deductible to the extent allowed by the IRS.) You can contact the Lakeside Library or the Friend of the Lakeside Library at (619) 443-1811 for more information.