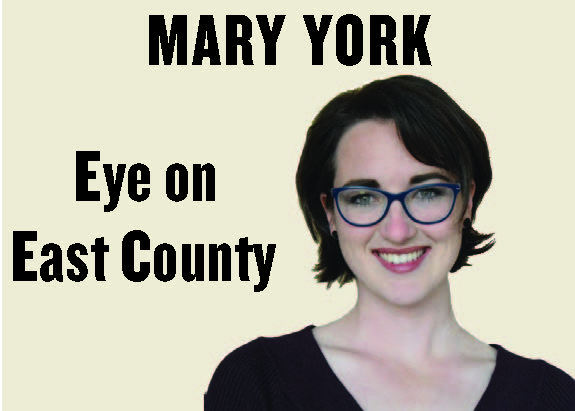 That America is a country of values has never seemed to be a question. But the crisis at our borders with immigrant children being separated from their parents – and the media storm that has risen from that – has certainly thrown into question what exactly those values are and how we as a nation should act them out.
Firstly, it is important to outline a few facts. 
What has now become a procedure of separating children who cross the border with their families actually finds its roots in a 1997 case which ruled that unaccompanied children could not be held for more than 20 days. It was later ruled that children traveling with their families could not be held longer than 20 days either. 
The zero-tolerance policy that the Trump administration has taken simply enforces pre-existing laws. 
According to the Department of Homeland Security, children are only separated from their parents if immigration officials are unable to determine a familial relationship, if there appears to be a risk to the safety of the child, or if the parent is referred criminal prosecution, in which case, the child is processed as an unaccompanied minor. These policies are meant to protect the child from traffickers or abusers. 
The Los Angeles Times reported on June 16, 2018 that between April 19 and May 31, a total of 1,995 children were separated from 1,940 adult guardians who were prosecuted for entering the country without documentation.
"Children held by Border Patrol must be turned over within 72 hours to Health and Human Services, whose Office of Refugee Resettlement places them in shelters," wrote Molly Hennessy-Fiske in the article. "HHS contracts with 100 shelters in 17 states. They currently house 11,432 migrant children."
Despite the photos that have been circling the internet of children lying in cages on mats – many of which were actually taken in 2014 under the Obama administration – the resources for housing immigrant children actually vary across the border, from air-conditioned tent cities in Tornillo, Texas, to El Cajon's Casa San Diego, which houses migrant children on quilted beds, according to Kate Morrissey in an article for the San Diego Union Tribune on June 18. 
Border agents are advised not to separate children from families in the field, according to the Los Angeles Times. 
The DHS website states, "DHS does not have a blanket policy of separating families at the border. However, DHS does have a responsibility to protect all minors in our custody. This means DHS will separate adults and minors under certain circumstances."
Although immigration officials insist that immigrants are informed about what will happen when they cross the border with minors, the Los Angeles Times reported that families who attended their immigration hearings seemed confused about where their children were.
And those are the facts as best as we know them. 
They seem much tidier than the photos of devastated families and the audio recordings of crying children calling for their parents that we see shared on social media – much less tragic. 
But the truth is, facts like these can exist without nullifying the fear and confusion that families – especially children – at the border are currently going through. 
I have been hearing often that these immigrants have broken the law, and when American's break the law, they are also separated from their children. I have been hearing that argument a lot from people who have never had to live in El Salvador or Colombia or countries in Central and South America where staying simply is not an option because they will die if they do, countries with such limited resources that even applying for asylum in the standard way is not an option. It is hard to put ourselves in the shoes of people who have been raised under the reign of drug cartels and corrupt governments where rule of law does not exist (which makes it easier to understand why they seem to have so little appreciation for ours). 
Those who break the law inside our borders understand (at least in general) both the law and the consequences (assault, robbery, murder, etc). We cannot assume that immigrants crossing our borders from Central and South America know the laws and consequences of our country to the same extent as our own citizens, and their motives for breaking the law are quite different from those committing felonies inside our country. 
Further, they are only breaking a functional law, not a law grounded in some kind of morality. So where assault is clearly wrong, running a red light is simply illegal and there are circumstances where it is understandable that one might have to. 
So, from the perspective of immigrants fleeing mortal danger, though they might understand that crossing the border is considered illegal, their perception of it being 'morally wrong' will not line up with many in the United States – and they would have a case that it is, in fact, not wrong in that respect. 
This is not to say that not understanding the law justifies breaking it, but it should garner greater sympathy for the families we are separating at the border in contrast with the ones we end up separating in our own prison systems.
Granted, there are those coming to abuse our country's generosity by claiming asylum when they have no need for it, but for the general public to condemn the innocent before proven guilty is entirely un-American.
I have also hear the argument that the parents bring this upon themselves. After all, what good parent would knowingly endanger their child or risk separation?
But a great many great parents have done just that over the course of history. Think of British parents sending their children tearfully to the countryside during WWII to evade the London bombings, or the first American colonists who brought their children to the new world, knowing they had no shelter, no farmland, and no security waiting for them on shore, or every pioneer who settled the West, braving the elements and dangers in a covered wagon. 
These were brave parents who had nothing to offer their children at home.
Separations at the border are not a fault of immigrant parents, and it behooves this great, rich, generous, safe nation to be a shining light to the rest of the world and treat these parents and their children with decency, kindness and respect while they are in our care. I think we can do that while still upholding our own laws. We can process families without having to split up parents and children. With the millions we spend on other programs, surely we can find a way to treat the desperate people at our border with human decency.
Although the official procedures of the DHS seem to be less dictatorial and menacing than many are making them out to be, it is the attitudes of the Americans who support and defend the separation of these families that discourages me. 
As a country, we have prided ourselves on being pro-family, pro-justice, and pro-life. 
The questions of who gets to stay and who gets to leave are much too large for this column. Immigration reform is clearly needed. I do not even think I could do justice to the question of how to fix the situation at the border in the short space allowed here – more facilities for keeping families together, more judges to expedite the process? You decide.
All I ask is that we as a community change the way we talk about the people flooding our doorstep, the tired, the poor, the huddled masses yearning to breathe freely.
Even if we do end up sending many of these families back to their home countries – hopefully not back into harm's way – our presence on our borders should reflect our values at home. 
Our kindness and respect to even those who break our laws should be so overwhelming as to hold our nation and its principles above reproach.