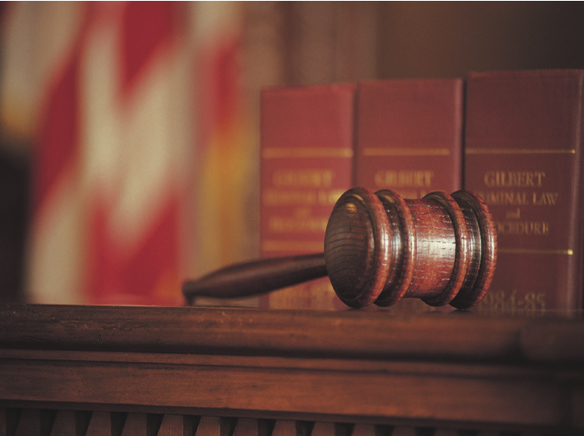 A former El Cajon man ad­mitted to a jury Jan. 17 he stole the wallet of a 71-year-old man, but he denied strik­ing the victim with a baseball bat that resulted in his death in 2000.
Edward Jamar Brooks, now 39, said he was walking in an alley in North Park when his two companions from Spring Valley began beating LeRay "Mac" Parkins on Aug. 23, 2000.
"I walked up to get between them. I grabbed his shoulders and pushed him down," said Brooks.
"I was the one who grabbed his wallet," said Brooks, add­ing that Lester Bell, now 39, told him to do it.
In 2018, police tested the empty pockets of Parkins' pants for DNA evidence, and a match was confirmed to Brooks, who was in North Carolina at the time.
Brooks said the three of them left Brooks without in­jury. Brooks said he and Bell went to his car, but Terrence Brown, now 38, went back to the alley and apparently killed him.
Bell and Brown are await­ing sentencing after they pleaded guilty to voluntary manslaughter and robbery respectively.
"Are you a peaceful man?" asked Deputy District Attor­ney Christina Arrollado, to which Brooks said yes.
"Is shoving a 71-year-old man to the ground peaceful?" asked Arrollado.
Brooks said Parkins was throwing punches at Brown, and he thought pushing Par­kins was the best option be­cause he was stopping the fight.
Brooks also admitted he was a gang member who pre­viously had pleaded guilty to possession of a stolen car and evading police officers with reckless driving.
Bell and Brown testified in the first trial and said it was Brooks who killed Par­kins. The prosecutor didn't call them as witnesses in the retrial.
A mistrial was declared Oct. 31 after jurors in the first trial said they were dead­locked 9-3 for conviction of first-degree murder. Jurors said they couldn't verify what Bell and Brown said.
The murder trial continues this week. Ford has asked ju­rors for an acquittal and he has pleaded not guilty.
A former resident of an El Cajon group home has plead­ed guilty to second-degree murder of another resident who died after being struck with a frying pan.
Brad Masaru Payton, 30, acknowledged killing Mi­chael McCarthy, who was in his 30s, on Dec. 20, 2018, in the facility in the 1200 block of Naranca Avenue.
Deputy District Attorney Carlos Campbell said Payton will receive 15 years to life for murder plus one year for us­ing the frying pan as a deadly weapon.
Payton will be sentenced on June 3 in El Cajon Supe­rior Court. He remains in the central jail without bail.
A bank robber who held up the Bank of the West branch in La Mesa has been sen­tenced to 51 months in fed­eral prison.
Omar Mata Guerra, 24, has a release date set for Jan. 5, 2023, according to the U.S. Bureau of Prisons website.
Guerra was ordered to pay $1,152.40 back to the bank for the May 10, 2019 robbery at 8670 Center Drive by U.S. District Court Judge Anthony Battaglia.
Guerra told a teller "Listen, don't do anything stupid, I've done this before, stay calm, give me money from your top drawer," according to court documents.
As the teller began to gath­er the money, Guerra said "hurry up, go faster." Guerra also demanded "no alarm, no dye packs" and then insisted the teller provide him with a bag. The teller said she had no bag and he scooped up the money with his hands.
"This bank robber not on­ly took money, he stole the peace of mind of bank em­ployees," said U.S. Attorney Robert Brewer.
Video surveillance cam­eras showed Guerra with a distinctive tattoo under his right eye. FBI agents issued a special bulletin with his photo and he was arrested.
Cameras also showed Guerra leaving the area on a bus not far from the bank. He pleaded guilty Aug. 6 to bank robbery. He is housed at a prison in Victorville.