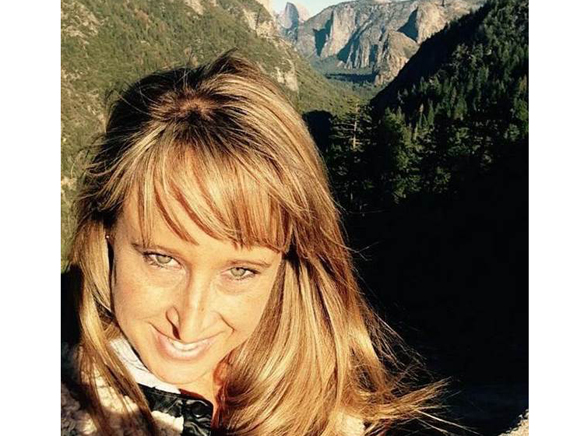 War is quite simple. Either live or die every single day. You eat, you go on patrol, you get a couple hours of sleep, then it is rinse and repeat. There are no feelings, no communicating outside of your comfort zone, no paying this at this time, no having to go appease a person, cook this BBQ and put a smile on, please your wife or husband. People that have not lived it find complexity in war and simplicity in life. But for people like Karolyn Smith, this simplicity in life is not so simple.
Smith joined the US Army almost a year after 9/11. Soon thereafter, she found herself with her unit, the 127th Police Company as a crew serve gunner. She was 29 and found herself on the battlefield on top of a military Humvee manning some of the Army's largest weapon systems, a job mainly manned by her male equivalents. During her tour she engaged in 300 combat controls facing mortar attacks, car bombings, roadside bombs, snipers and complex attacks. For Smith, survival mode became a way of life.
On September 7, 2004, her team leader Lt. Tim Price, while dismounted in Baghdad checking something out, a sniper shot him in the face and killed him.
"He was right next to me," she said. "It changed everything. With him we felt like we were with Spiderman. We had been through so much and we came out kind of unscathed, so it was like you can't touch me. You began feeling the way a superhero portrays themselves—untouchable. But the next day I went back into the machine gun and we didn't leave until April 2005."
As devastating as this was for Smith, things got worse. She got hit with a roadside bomb and at that time it was the 13th one. "We didn't know I was injured at that time because adrenaline does great things and I had been through bombings before and you knew you were going to be in pain because you just went through a bombing," she said.
Yet, Smith pressed on. After her tour, she joined the Military Police Reserve and spent the next eight years contracting in the high-risk security unit.
"So I went into private contracting," she said. "I've been all over the world in 19 different countries doing high threat protection and successful in that industry. But you just don't realize that when you stick your head up, it's a decade later. I didn't realize that the PTS was making me highly successful in high threat contracting, but privately I was completely dysfunctional."
It was time for Smith to return to her home in Santee. Although her days on the battlefield were over, she never realized the battles that she would have to face in returning to civilian life. This time though, the attacks came from within. Her decade of living in survival mode would not leave her, the loss of her comrades plagued her and returning to a "normal" life was something that she saw as unachievable.
"It is different with women with PTSD than men in combat," she said. "It's hot, it's sexy, it's alluring to have a good looking dude come back and they are kind of aggressive and those things that come along with it, but it is disturbing when that same personality is a woman."
Smith said for her, people were intimidated and could not figure out how to deal with her.
"As a woman, everything that is cool about being a girl, you don't get to do anymore," she said. "You have to become hyper-aggressive, you need to be somewhat vengeful, but not in the normal since. When you are sitting behind a machine gun and engaging people that are trying to kill you, you think about the buddy that was killed right next to you, they might get five to 25 extra rounds. So when you come back here, nobody told us how to wind that backwards."
Like many, Smith found herself in the Veterans Affairs trap, feeling abandoned. When she went to PTSD therapy it was standard dealing with exposure. It was not how does she become a relatively seemingly normal woman back in society when she has all of the characteristics of an alpha male.
"But I'm a female. Relationships were nearly impossible," she said. "Mainly because I know have this controlling factor to keep me alive and you don't realize what is going on because no one here is telling you that you are a crazy pants."
Smith said it is imperative to get out of survival mode, not just for her, but also for the people that are around her because of the experiences that she faced. After the killing of Price, Smith said it just went crazy.
"I've seen hundreds of kids killed, moms and dads and it was just continuous," she said. "So my need to ensure that everyone connected to me that I know exactly what you are doing, became an overwhelming controlling thing. That puts you into the crazy area and guys are like, 'I'll pass on that.' That becomes isolating. No one is telling you what is going on like a soundboard. They are just leaving. If they would have stopped and said, 'This is what's going on with you,' it would have been different. You can't see it from your perspective. From my perspective, I'm saving you."
Smith's mom said she could not wait for her to become her again and return to a normal life. But there was nothing happening in her life that was normal to the life she had before becoming a combat veteran and changing that frame of mind is nearly a impossibility, especially when dealing with physical, emotional and traumatic injuries. Smith said it was the "her now" that got her home alive so people have to acknowledge that this is the person you have to deal with now. Not only did Smith have to deal with learning to return to society as a functioning person, but she continuously had the battle of dealing with the VA that would just tell her that women were not in combat, and kept asking what happened to her to bring on the PTS. For six years her medical file said an IUD, as in female contraceptive, blew her up. She had a fractured L4, a slipped L5 and a herniated L5 for 11 years plus. She was in pain, but it was metastasized with cortisone injections, so now she has disc degeneration on top of all this, to the point that she is in constant severe pain.
In 2012 the VA put Smith on high dose opioids for four and a half years. She went to orthopedics and the guy said, "You must be in a lot of pain." He wanted to put her on aspirin, Motrin and 25 weeks of physical therapy. She had just completed 26 weeks of physical therapy while on high-dose opioids.
"I told him you can't just give me Advil and if you do this I am going to become part of the 22," she said. "I have a high tolerance for pain, but I couldn't do this much longer. He just looked at me and said, 'What do you want me to do?' I realized then why the suicide rate among veterans was so high."
In a last ditch effort Smith decided to take all of the money that she made contracting and find her own orthopedic surgeon. She took to Facebook for help and asked for a highly experienced orthopedic doctor. A well known injured Marine told her to give him a call. He told her about a program UCLA called Operation Mend. It provides the newest technology with the best doctors on the west coast at no charge to the veteran.
"So last year I got a biomorphagenic," she said. "The biotech is creating my own genetic bone back into my spine. After the surgery, the doctors took me off the opioids. They did a step-down process because I was addicted to them. That is how technology saved my life. I finally saw some help from becoming part of the 22."
It was then that Smith opened up Facebook and found Sophia. She thought she was the cutest thing on the planet. And Sophia has her own problems. She was rescued, found in a field with her umbilical cord wrapped around her rear leg just below the knee. She had spent more than a week alone with no feedings and a blood starved limb. The San Diego Humane Society amputated her leg and Sophia found herself trying to survive a surgery after such a traumatic beginning to life. Knowing she was is dire need of more than medical attention, the Humane Society, Leonidas, a forgotten Bengal kitten was place in the enclosure with Sophia. This saved Sophia's life as their bonding made them an inseparable pair. Leonidas was much larger than tiny Sophia and became her companion, caretaker and protector. So when the Humane Society decided to put them up for adoption, it was a double deal. Separating the two could lead to massive trauma for both of the unwanted kittens. When the Humane Society placed the pair on Facebook, it became a contest of who would become the guardians of this pair of kittens that had captured the attention of many in San Diego. Smith knew in her heart that she was the best fit for these kittens that the shelter named Sprinkles (Sophia) and Leprechaun (Leonidas).
"Sophia was an amputee," said Smith, "That was not a problem. I have many friends that are amputees. But it was a tough competition. Everyone wanted her so I had my military friends slam the Humane Society's Facebook page letting them know that they could not be with anyone better than me, and I adopted them both. That's the "battle buddy" story. It's the bonding, the perseverance that you have when you have two rather than just the one. And this is the focus of Smith's first children's book that she created "Sophia the Bionic Cat."
"After my surgeries, I wanted to help Sophia's structural problems," said Smith. "I was thinking down the road five years and the problems that she might face. I would go to Toys R Us and pilfer through boxes looking for some kind of shoe, bootie, sock that would help. I did the same thing at Babies R Us and both thought I was crazy when they found out I was looking for a cat. I did some research and nobody had ever made a prosthetic for a cat."
So Smith reached out on Facebook for help with Sophia. That is where Fab Lab San Diego found her and offered her to bring Sophia down to see what they could do to help. Smith could see the design in her head, so she drew it out. Schools working with 3D printers wanting to see the prototype and see what they could do also reached out Smith. It is now in its fourth prototype stage because it is still not the right material, or the right size that Sophia can use it all of the time. Now, Smith works with the veterinarian who provides a medication that makes the limb a little numb so it is not agitating. But literally, if you take the size of your thumb that is the size all are working with in finding something that will work on a regular basis.
"Sophia is so structurally small. She is 10 pounds compared to Leo's 22 pounds. It is exasperated because she didn't get any of those nutrients in her first 8 to 9 days of her life. She's kind of like a preemie. To make something it needs to be exceptionally light and flexible. Now we are trying a crisscross backpack that might help keep it on," said Smith.
Smith was selected by Congressman Duncan Hunter's office for the Veteran of the Year for the 71st District. On July 22, 2014 in conjunction with Assemblyman Brian Jones, Smith was in Sacramento and recognized for her service as a combat veteran who served her country on and off the battlefield. It was Sgt. Karolyn Smith Day. This brought some validation to Smith as they recognized her role as a female in a high-risk combat zone, and her multiple injuries with a burnt respiratory system, PTS and minor Traumatic Brain Injury. A battle that she had been fighting with the VA. It also acknowledged her commitment to her community with her active involvement with many veteran organizations such as the Lakeside VFW, the Wounded Warrior Project, Veterans Village of San Diego and Team Red, White and Blue. She also partnered with the Santee Chamber of Commerce and City hall with the goal of lowering the veteran suicide rate by developing a peer-to-peer PTSD counseling program. Smith also volunteers at local elementary schools with its student-to soldiers events.
Smith said from the first call from Hunter's office to her recognition at the capital with Jones gave her a dais that she had been looking for.
"This recognition gave me a platform and validity, and streetwise credibility here in San Diego," she said. "It allowed me a voice. I am less than one-half of one-half of one-half of percent of women that were actually in combat. You don't find many female machine gunners. It's emotional. There were two other females that were crew gunners too, and one thing we were always concerned about privately was that nobody would know we were there."
Today, although not all of Smith's battles are won, she said she is on a path that she loves and most of it centers on her love of Sophia and Leo and their comparative struggles in life. "Sophia the Bionic Cat" has brought several opportunities her way. The Fleet Science Center called her and asked her to bring Sophia down and become a lecturer for 3D modeling. Smith found that public speaking was strength in her arsenal that she did not realize she had, and has become a regular part of her moving forward with her life.
She met General David Petraeus and he asked for her book for his grandchildren. This prompted her to start contacting foundations. Now her book is at the Lone Survivor's Foundation Retreat, the National Diabetes Foundation and she has already filmed a first episode with Animal Planet for a new show starring Jackson Galaxy, the cat behaviorist.
"Finally, I'm going in the right direction. I want to turn this into a children's movie and a Saturday morning cartoon. I love adventures and I have the concept for that. I am learning how to transition between book, movie and cartoon," said Smith.
Smith is already working on the second book. It will be more about Sophia's bionic adventures and how being different inspires people.
"That's really what the concept of the book is. Whatever the issue is, you are bullied, have to live up to an older system, or have difficulty in school, it can be overcome," she said.
Smith has more dreams down the road to conquest. She is turning non-profit and wants to create relationships with other non-profits that deal with childhood illnesses and disorders. Smith believes that this book and those that follow will work well within the public school system. She created 3 Paws Up Publishing and her goal is to have veterans and first responders to tell their stories through children's books. Every book will be based on a true story so it can fill libraries with true stories of people that kids can be inspired by. "All of these people would be real and that is where we need to draw inspiration from," said Smith.
Smith is now back home and running stronger than ever. Born and raised in Santee she said she has no reason at this time to leave and her parents still live in the same house that she grew up in. But her direction is continuously changing, now for the better and Smith is determined to utilize all of the skills she has learned on and off the battlefield to make it easier for the next person that has to face the same obstacles that she is overcoming and to raise awareness both within the veteran and civilian people that she comes in contact with every day.
"Sophia the Bionic Cat" is available on Amazon and at Barnes & Noble. San Diego's own illustrator Jim Busike illustrates it. It is the true story of how this wounded combat veteran and a tiny amputee kitten found a way to fight unbeatable odds with love and technology.
For more information about Karolyn Smith, "Sophia the Bionic Cat," speaking engagements and how to contact her visit www.3pawsup.com.
You can also follow the adventures of Sophia on Facebook at www.facebook.com/SophiaTheBionicCat.