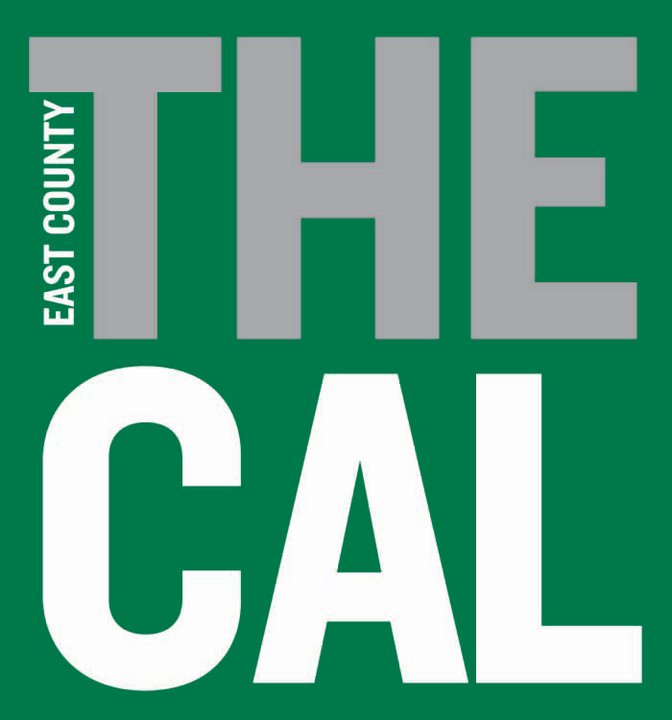 The San Diego Summer Nights all-comers track and field meet series wrapped up July 26 at San Diego City College. The five total meets offered an opportunity for competitors of all ages to indulge in their favorite events – or even try new ones – in a relaxed but still competitive environment.
East County athletes and coaches turned out in large numbers at the July 19 meet at Sweetwater High School in National City.
The San Diego Summer Nights all-comers track and field meet series wrapped up July 26 at San Diego City College. The five total meets offered an opportunity for competitors of all ages to indulge in their favorite events – or even try new ones – in a relaxed but still competitive environment.
East County athletes and coaches turned out in large numbers at the July 19 meet at Sweetwater High School in National City.
El Capitan High School and Cuyamaca College assistant coach Lyle Barton brought several promising pole vaulters to compete; Cuyamaca College men's cross country coach Tim Seaman also was present to gauge the competition as well as watch his daughter Isabella compete.
The summer meets are fun to watch as well as participate in.
There were five running events and four field events contested at the Sweetwater meet.
Running events included the 110-meter high hurdles, 200- and 400-meter dashes and 1,500- and 3,000-meter runs.
Field events included the pole vault, long jump, high jump and shot put.
Former El Capitan High School and Cal-State University San Marcos standout Ryan Maize competed in the 3,000 run. He joins the Cuyamaca College coaching staff this fall as an assistant coach.
Former Sweetwater High and Cuyamaca College standout Bryan Alvarado competed in the 1,500 and 3,000 running events on his old home track.
Alvarado won the 1,500-meter event in 4:06.37.
Maize, a NAIA All-American at CSU-San Marcos, lapped the field (midway through the race) to win the 3,000-meter event in 9:05.84. Alvarado finished a close second in 9:06.27.
Seaman is excited about the upcoming community college cross-country season, especially after Cuyamaca College recently unveiled its new track.
"It cost the school $2.5 million to put in," explained Seaman, calling the money well spent. "It's nice, and safe for the athletes to train on."
Seaman competed in the 2000 and 2004 Olympic games while representing the United States. He made a habit of winning the 5,000-meter race walk distance at the USA Track and Field Championships. He won 10 consecutive indoor titles from 1998 to 2007 and then added championships in 2009, 2010, 2013 and 2014.
He competed in the grueling 20 km race walk event at both the Sydney and Athens Summer Games.
He won seven U.S. titles in the 20 km distance and the 2010 title in the 10 km distance.
His American record in the 10 km race walk of 39:22.7 still stands.
He retired from active high-level competition in February 2014 with an astounding eight national records.
"I finished my career on a high note by winning indoor nationals for the 14th time," Seaman said. "I won by less than one-half second."
The 14 indoor championships are the most by any American in the event.
As a distance runner/walker, he obviously has a keen eye for talent.
Former Otay Ranch High School standout Harold Thomas is Cuyamaca College's star recruit for the upcoming men's cross country season. Seaman lists former Helix standout Robert Marin as the Coyotes' top returner.
Former West Hills' standout Ryan Modica is Cuyamaca's top East County high school recruit.
"We're going to have a very young team," Seaman assess. "That's OK. We'll build and go from there."
Many athletes are finding that competing at Cuyamaca College can open doors for them at the next level. Steven Lepe, a former standout at Monte Vista High School, signed a letter of intent to compete at Missouri Valley College at the end of last season.
Lepe posted the fourth-fastest time at the 2016 state community college cross country championship meet to help the Coyotes finish fourth overall in the team standings.
Located in Marshall, Missouri, the Vikings are coming off their best season in program history. Missouri Valley College won the Heart of America Athletic Conference and finished 11th at the NAIA Cross Country National Championships.
Another Cuyamaca standout, Alexander Bellavance, converted to race walking after advice from Seaman. That road led him to the World Race Walking Team Championships in Rome.
Bellavance is hoping to qualify for the 2020 Olympic games in the race-walk discipline.
Top marks
The Summer Nights series kicked off June 7 at University City High School, followed by meets June 21 at San Diego Mesa College and July 5 at Hoover High School.
Top showings in the pole vault at the Sweetwater meet included Jacob Rice and Charles Kendall, who both cleared 13-0, followed by Trevor Martin at 12-6 and Jackson Kadowaki at 11-6.
David Pfeifer (El Capitan) and Trent Clark (Oceanside) both cleared 11-0 while Andrew Raleigh (El Capitan) cleared 10-6. Garret Brown and Dedrick Girley both cleared 10-0.
Raleigh tied his career best previous set in June's San Diego decathlon at University City High School.
El Capitan was well represented in the 10-event boys decathlon field with 12 athletes and in the seven-vent girls heptathlon with five athletes.
Calvin Christian alumnus Ryan Thomsen won the decathlon with a score of 6,320 points while Westview's Alexxis Brown topped the heptathlon field with 3,718 points.
Alex Breisacher was the top scorer for El Capitan in the decathlon with 3,875 points to place third overall; El Cap's Carolinh Calvert finished fourth in the heptathlon with 2,743 points.
Former Grossmont High and Cuyamaca College standout Nick Christie captured the men's race walk in 5:53.09 at the San Diego City College Summer Nights meet while Bellavance finished third in 6:25.20.
Tim Seaman, 45, recorded the fourth-best time in the event named in his honor in 6:26.20 while Maize finished sixth in 9:41.82.
Maize won the open mile at the SDCC meet in 4:29.00 while Alvarado won the 5,000-meter race in 15:42.81
Comeback trail
Local participants were joined by international Paralympic track standout Blake Leeper, who competed against able-bodied runners in both the 200 and 400 dashes.
If that name sounds familiar, it should. Turn the page back five years and Leeper was a media darling, competing on the same track while challenging South African megastar Oscar Pistorius for supremacy at the 2012 London Paralympic Games.
Leeper, dubbed the "American Blade Runner," is back in training for the upcoming track circuit in Europe. He was unable to compete in the 2016 Rio de Janeiro Paralympics while serving a ban for using an illegal substance but is now focused on regaining some of his former glory on the track.
He placed 12th in the 400 dash at June's USA outdoor national track and field championship meet in Sacramento while running against able-bodies athletes. He was believed to be the first double-amputee to compete in the USA outdoor nationals and his time of 45.25 seconds set an American in his classification.
Leeper is gaining ground on Pistorius, who now sits in a South African jail after being convicted of murdering his girlfriend in 2013. Pistorius' personal best time in the distance is 45.07.
Texas A&M's Fred Kerley won this year's USA outdoor title in the 400 meters in 44.03.
Leeper posted the top times in both the 200 and 400 events at the Sweetwater meet while competing against able-bodies runners. He timed 21.76 in the 200 dash and 46.73 in the longer 400 distance.
He also competed in the summer-closing event at San Diego City College, posting the third-best time in the 100-dash (11.26) and recording the top time in the 400-dash (46.70).
A resident-athlete at the former U.S. Olympic Training Center in Chula Vista, Leeper captured the silver medal in the 400-dash and the bronze medal in the 200-dash at the 2012 London Games.
He retains a positive outlook about his future endeavors on the oval.
"I was at the 2012 Paralympic Games," he said with a big-hearted smile. "You have to understand there were 85,000 people in the stands. It was my first Paralympic Games. It was just amazing to represent my country.
"Just to go over there first was amazing. But to come back with two medals, to say that was a great experience, I was happy, but I was hungry for some more, and that's what leads me to being here right now."
Preps on parade
The 2017 high school cross-country season steps off Aug. 26 with the Vaquero Stampede at Lindo Lake Park in Lakeside followed Sept. 1 with the West Hills Wolf Pack Invitational.
For complete results of the San Diego Summer Nights series, visit the website at www.sdtrackmag.com.