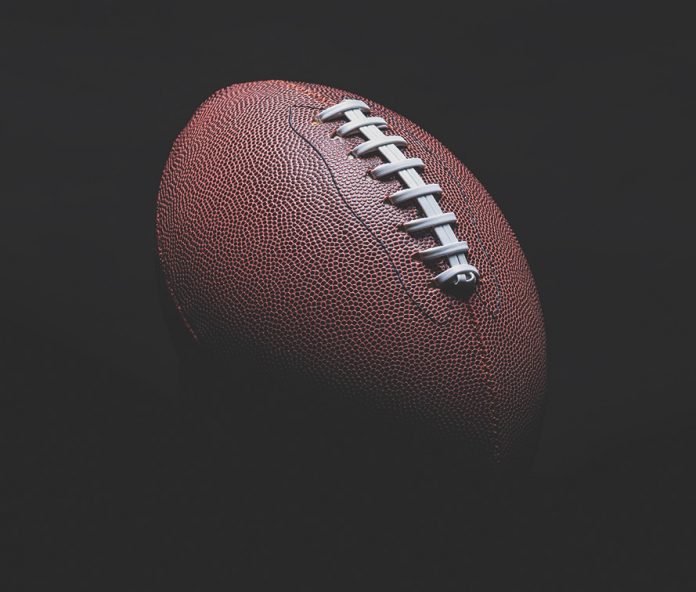 By Phillip Brents
Sports editor
The Santana High School Sultans entered the season with some adversity because of an injury to its quarterback in a preseason scrimmage. But football is played on both sides of the line of scrimmage and the Sultans were able to count on their defense to perform up to par in last Friday's season opener at Coronado High School.
Santana kicked off the season with a 10-7 win over the Islanders in overtime.
"The defense did a great job and special teams did a good job all night," SHS head coach Tim Estes said. "Our offense kind of sputtered but we managed to put up enough points to win."
The game was scoreless entering the fourth quarter. Coronado scored first to take a 7-0 lead on a 22-yard touchdown pass before the Sultans rallied on a 92-yard kick-off return by senior Dylan Anderson. Junior Jackson Scott tacked on the successful extra-point conversion to tie the game.
The non-league contest proceeded to the overtime tiebreaker in which each team starts at the 25-yard line with an opportunity to gain first downs and score.
"We won the coin toss and we elected to start on defense first," Estes said. "We held them on four downs. We got the ball on the 25-yard line and got the ball inside the 10-yard line for a field goal attempt."
Scott split the uprights on a 27-yard kick to provide the game-winning points.
Senior Ethan Wright, normally a slot receiver, took over signal-calling duties for the Sultans in an emergency situation for last Friday's season opener. He rushed 17 times for 88 yards and completed 11 of 25 passing attempts for 74 yards.
Junior Luke Nash added 50 rushing yards on 15 carries.
Defensively, senior Logan Jorden led Santana with six tackles and two sacks while senior Anthony Santiago recorded five tackles and one assist. Senior Adler Osborn had five tackles.
Anderson had two tackles and one interception besides his kickoff return.
Senior Andrew Gomez raced around the field on 66 yards in total kick returns.
"Obviously, we've got to work on our offense more," Estes said. "In hindsight, our quarterback got hurt in our scrimmage and Ethan stepped up to help us in the quarterback position."
The Sultans return to the gridiron this Friday by hosting the Montgomery Aztecs (0-0) in a 7 p.m. non-league game.
West Hills 55, Kearny 0
Senior Braden Oberg passed for three touchdowns to key the host Wolf Pack past the Komets. Oberg, who also rushed for 78 yards to compile a 160.4 quarterback efficiency rating in the game, threw two touchdown passes to senior Max Conaway and one to Dylan Snyder while sophomore Colin Dill scored two rushing touchdowns. Snyer also scored one rushing touchdown.
Senior Cohen Benavente scored on a 27-yard fumble return while junior Fredrick Rowbotham scored on a 23-yard punt return to round out the team's eight-touchdown scoring parade.
"The kids really enjoyed the opportunity to play in front of a crowd and made the most of it," West Hills head coach Casey Ash said. "We hope to build on that performance going forward. Everyone we suited up got to play in the game, which is always nice."
Week 1 results
Non-league
Thursday, Aug. 19
Grossmont 37, Sweetwater 14
Patrick Henry 42, Mount Miguel 7
Friday, Aug. 20
Valhalla 14, Hilltop 8
Granite Hills 14, Poway 10
Helix 28, Mira Mesa 20
West Hills 55, Kearny 0
Santana 10, Coronado 7 (OT)
Mountain Empire 51, Maranatha Christian 0
Eastlake 10, Steele Canyon 6
Lincoln 49, Monte Vista 0
Mission Bay 48, El Cajon Valley 0
Army-Navy Academy 36, Foothills Christian 0
Saturday, Aug. 21
Christian 50, Rancho Christian 14
Week 2 Schedule
Non-league
Thursday, Aug. 26
Valhalla at Granite Hills, 7 p.m.
Hilltop at El Capitan, 7 p.m.
Friday, Aug. 27
Christian at San Juan Capistrano St. Margaret's, 7 p.m.
El Camino at Grossmont, 7 p.m.
Otay Ranch at Helix, 7 p.m.
Madison at Steele Canyon, 7 p.m.
El Cajon Valley at Hoover, 7 p.m.
Rancho Buena Vista at Monte Vista, 7 p.m.
Chula Vista at Mount Miguel, 7 p.m.
Imperial at West Hills, 7 p.m.
Montgomery at Santana, 7 p.m.
San Bernardino at Foothills Christian, 7 p.m.
Holtville at Mountain Empire, 7 p.m.