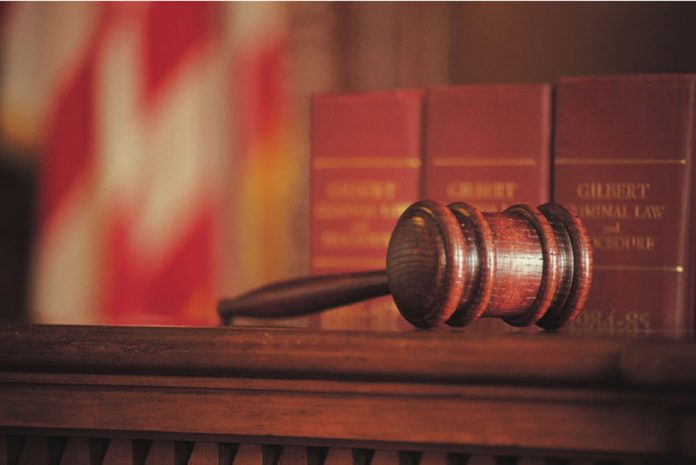 Two brothers pleaded guilty Aug. 25 to transportation of undocumented persons that ended in death for three sisters who died in February while being smuggled through the backcountry mountains.
Cecilio Rios-Quinones, 37, and Ricardo Rios-Quinones, 22, both of Chihuahua, Mexico, will be sentenced Nov. 13 before U.S. District Court Judge Cathy Bencivengo.
Juana Santos Arce, Margarita Santos Arce, and Paula Santos Arce, died after experiencing hypothermia in the remote, mountainous region during a snow storm on Feb. 10.
The sisters all lived in Oaxaca, Mexico, but did not have proper clothing, shoes, food, or equipment to hike in the rugged Laguna Mountains.
Border Patrol agents from the Boulevard and Campo area responded to a distress call and found two sisters lying dead near a large boulder on a ridge, according to the U.S. Attorney's office.
A third sister was rushed to a hospital, but she died.  The cause of death for all three women was environmental hypothermia.
"These three young woman lost their lives in horrible circumstances, despite the heroic efforts of many who tried to save them," said U.S. Attorney Robert Brewster.
"This is a tragedy that never should have happened," said Brewster. "Unfortunately, migrant deaths are not uncommon because selfish smugglers don't hesitate to place vulnerable victims in grave danger to make money."
"We will deliver justice to these callous smugglers who value their pay day over human lives," said Brewster.
The brothers also pleaded guilty to bringing in aliens for financial gain and to conspiracy.   They face a maximum sentence of life in federal prison. They both remain behind bars.
•••
A former Spring Valley man who pleaded guilty to voluntary manslaughter was released from jail Aug. 18 in a re-sentencing in which he got credit for serving 949 days in jail.
Lester Roshunn Bell, 40, is the last of three defendants to be released in the 2000 death of LeRay "Mac" Parkins, 71, who was beaten to death in a robbery.
Bell and Terrance Maurice Brown, 39, also of Spring Valley, testified against Edward Jamar Brooks, 40, who was accused of beating Parkins to death with a baseball bat.
Brooks' second jury also deadlocked in Feb., and San Diego Superior Court Judge David Gill dismissed the case. Brooks was then released.
Bell pleaded guilty to manslaughter and was re-sentenced Aug. 18 to the 949 days he has already served by San Diego Superior Court Judge Runston Maino.
"I think you did the right thing for testifying in this case," said Maino to Bell, who appeared on a video screen.
Charges were not filed against all three men until 2018 after Brooks' DNA was found in the empty pocket of the victim's pants where his wallet was taken.
•••
Two East County men will stand trial Sept. 18 on charges they kidnapped and tortured a man near Lemon Grove in 2017.
Neither Derrick Jefferson Spurgeon, 40, of El Cajon, nor Kenneth John Schutt, 36, of Lakeside, have waived their right to have a speedy trial.
They appeared on a video screen before San Diego Superior Court Judge Lauren Halgren on Aug. 21. Despite the trial date that was set, both men were told it was unlikely a trial would start on Sept. 18 because most of the courthouses are still closed because of the coronavirus.
Spurgeon is to have a second trial on a charge of being an accessory after the fact to a murder in which he helped a friend dispose of a body in a 55-gallon barrel that was found in San Diego Bay.
Spurgeon and Schutt have pleaded not guilty and remain in jail.