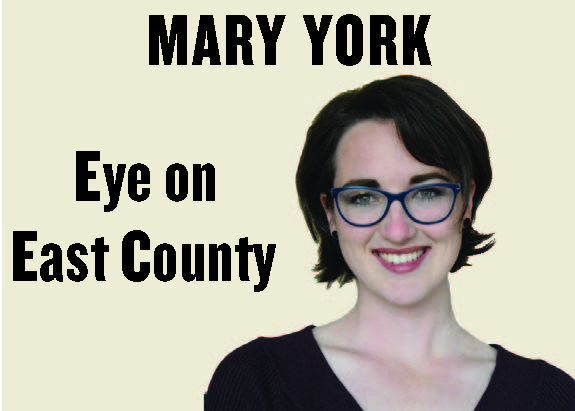 Chances are, even if you did not know who Serena Williams was before this weekend, you do now.
The phenomenal athlete made headlines and social media trending topics, not for her achievements at the U.S. Open, but rather, for her "big mood" as some have called it.
Chances are, even if you did not know who Serena Williams was before this weekend, you do now.
The phenomenal athlete made headlines and social media trending topics, not for her achievements at the U.S. Open, but rather, for her "big mood" as some have called it.
Okay, let us back up for those who are still unsure who she is. The Women's Tennis Association has ranked Williams as the No. 1 singles competitor in the world on eight separate occasions between 2002 and 2017. She has won the second most number of grand slam tournaments (23) of any woman ever. She also won the 2017 Australian Open while pregnant.
Suffice it to say, this woman is a champion.
But the 36-year-old wife and mother came under heavy fire for her behavior at the U.S. Open final against opponent Naomi Osaka – or, more accurately, against the umpire.
First, the umpire gave Williams a coaching penalty, after which Williams gave her already infamous line, "I don't cheat to win. I'd rather lose." The images that have flooded the internet show her pointing a determined finger at Carlos Ramos, the International Tennis Federation referee. Williams' coach said he was coaching, that everyone coaches, but that he has never been called for a coaching violation, ever – "check the record," he said.
In the second round, Williams broke her racket and was given another penalty for racket abuse.
Williams fought the penalty, calling Ramos a "thief" and claiming he would not have treated a male player as harshly for the same action. Ramos gave her a third penalty for the outlash.
And there it is. Williams lost to Osaka 6-2, 6-4.
At the awards ceremony, a tearful Osaka hid her face from the booing crowd while Williams hugged her and asked the crowd to respect Osaka's victory. Osaka's coach said Williams behaved admirably throughout the ordeal.
Too little spotlight has been aimed at Osaka who won her maiden grand slam at just 20 years old.
Instead, the reports have been filled with controversy over Williams' claims that Ramos was sexist in penalizing her. A cartoon depicting a fat-lipped Williams squashing a racket in a tantrum was decried as a racist slam and everyone from The New York Times to J. K. Rowling has had an opinion on the incident in question.
In short, I would say there is a little truth to everything you will find on the internet about the incident -– everything from Chris "Mad Dog" Russo's extremely heated blast of Williams' conduct to the ITF's balanced support of Ramos to the observations about the increasingly obvious double standards in sports.
It should be noted that all the penalties Ramos called against Williams were valid, with the possible exception of the first, as both Williams and her coach deny it. With the jury still out on that, it is still realistic to say that if you break your racket, you deserve a racket penalty. Whether or not an umpire might or might not give that same penalty to another player does not exempt you from from your just deserts.
Calling an umpire a thief might also earn you a verbal penalty.
Ramos was doing his job. Anyone who plays sports knows that some umpires are tougher than others. This does not scream "unfair" to me.
If the double standard between how men and women are treated in sports is real, Ramos' actions are a poor example.
In fact, if you were to Google the history of tennis temper tantrums – which I highly recommend doing — you would find a plethora of unbelievably inappropriate meltdowns by professional tennis players on the court, by both men and women, and they are all handled the same way by those in charge: calmly and with consequences.
It is not likely ITF would miss an opportunity to levy a fine.
Even in the court of public opinion, tennis tantrums are treated fairly equally. John McEnroe is practically an adjective for temper tantrums, and his best were barely more explosive than Williams'.
Adrenaline and sports go hand-in-hand. It is a physical enterprise and invokes a physical response to our emotions. And when there is a lot riding on a match that is not going well, it is easy to see how someone might want to smash their racket.
Football players occasionally throw a fist. Baseball players sometimes charge the mound. Volleyball and players will beg and plead with their referees till they are carded. Hockey players essentially live in the penalty box.
Understanding that passion is the life-blood of the game is important in cultivating an empathetic perspective.
But those same athletes will probably tell you that it is better not to throw the punch. It is better to take the high ground. Self-restraint, composure and professionalism in the face of adversity are hallmarks of great athletes.
Williams may have been justified in her frustration with Ramos, she may not have deserved the penalties, perhaps it was an example of bias or sexism. But none of those excuse her behavior, and we should not condone it.
Because should not we always encourage each other to rise above? No matter the sport or the athlete, we should always strive to be better than our circumstances – in athletics as well as in our daily lives.
Coaches across East County this week have the opportunity to use this as a teaching moment for their players, many of whom are learning to put patience and composure into practice for the first time in their realm of high school sports. They have the chance to show that no matter how great the athlete, we are ultimately judged by how we handle ourselves in the face of those pivotal moments. Can we remain consistent between our meetings with victory as well as defeat? Does our character stand above reproach when life does not go our way?
Williams may have simply gotten caught up in the heat of the moment. She, like so many of us, may have simply made a mistake that she now regrets. Given how graciously she treated Osaka at the award ceremony, it seems likely that she has a lot more laudable sportsmanship in her than she does unfortunate meltdowns.
For the same reason that I would encourage Williams to lean toward composure in moments of stress, I would encourage the rest of us to lean toward generosity in moments of judgement and not hold this against her, because the world is made better by the attitudes we bring to it.