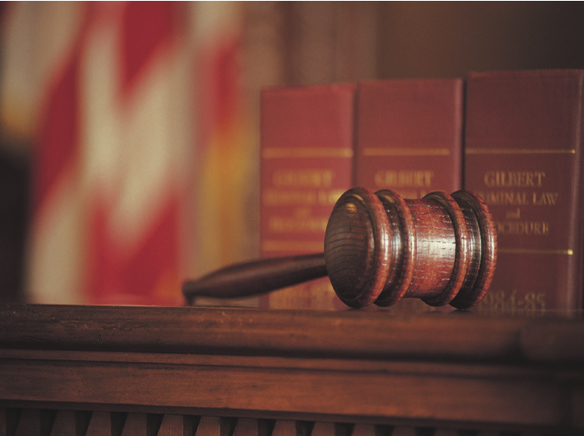 A man who stabbed a 75-year-old man in El Cajon has been sentenced to 14 years in state prison, the District Attorney's office said on Sept. 3.
Lester Kenji Riley, 41, was convicted earlier this year of attempted murder by a jury in El Cajon Superior Court, said District Atorney spokesperson Tanya Sierra.
The jury also convicted Riley of elder abuse to the victim, Sabah Haddid, on July 26, 2018 in the incident at Second Street and E. Madison Avenue at 7:55 p.m.
Riley was arrested minutes later in the 1200 block of E. Madison and was still in possession of the knife that cut the victim. A taser and bean bag round were used to take him into custody by El Cajon Police.
Sierra said the jury did not convict on the premeditation allegation, which would have resulted in a life sentence. The victim was stabbed several times, but the injuries were not life threatening, according to El Cajon Police.
Riley has since been transferred to the California Institute for Men at Chino, according to the Department of Corrections.  Lewis gave him credit for serving 1 and 1/2 years in jail while awaiting trial.
         •••
A bank robber who held up banks in Ramona, Poway, and Mira Mesa has been sentenced to three years in federal prison.
Terry Lee Taylor, 25, of San Diego, will be released from prison on Jan. 5, 2021, according to the U.S. Bureau of Prison Terms.
Taylor was ordered to pay $8,870 back to all three banks by U.S. District Court Judge Cathy Bencivengo in San Diego. Taylor was given the nickname of "The Skinny Bandit" by law enforcement.
His accomplice, Trinity Arvin Jones, 20, of Ramona, was sentenced to 18 months in prison. She will be released on Oct. 6.
Taylor pleaded guilty to robbing all three banks in 2018 and he received credit for spending almost two years behind bars since his arrest in 2018.
Jones was initially placed on an 18-month diversion program in which the charges would be dismissed if she completed 300 hours of community service and remained drug free.
However, Jones tested positive for cocaine use twice and a judge found she violated her conditions of release and diversion. Her diversion agreement was terminated Jan. 31, according to court records.
Jones was only involved in the Poway robbery as records say she drove the getaway car and entered the bank earlier as a "scout."
Jones pleaded guilty to the Poway bank robbery and was jailed again on Aug. 27, 2019. She was ordered to pay $2,295 to the U.S. Bank on Scripps Poway Parkway in Poway.
         •••
A young man who helped rob a worker at a pizza restaurant in Spring Valley remains free on terms of three years probation after being ordered to perform 20 days of public service.
Tejon Christopher Smith, 20, was sentenced to nine days he had already served in jail before he posted $20,000 bond.  An El Cajon Superior Court judge suspended a 180-day jail term.
A 17-year-old boy who was also arrested with Smith was believed held to answer in Juvenile Court, but those results are not public record.
Smith pleaded guilty to assault with a deadly weapon in the March 1, 2019, incident at the Giant Pizza King, located at 1029 Elkelton Boulevard in Spring Valley. A robbery charge was dismissed, according to court records.
Smith was ordered to participate in a substance use treatment program and was fined $769. He was ordered to stay 100 yards away from the restaurant.
The victim's wallet and cellphone were believed to be recovered.
One suspect brandished a handgun and took a worker's wallet and cell phone in the 1:19 p.m. robbery. San Diego Police used their helicopter to look for the suspects and sheriff's deputies assisted.
The duo fled but entered into someone's house in the 700 block of Parkbrook Street in Spring Valley. Sheriff's deputies called into the home and Smith and the juvenile surrendered.