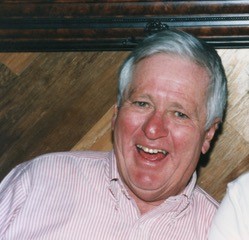 El Cajon resident Paul B. Wells joins the 2019 class of Distinguished Lawyer Memorial inductees, an award handed out by the San Diego County Bar Foundation recognizing deceased lawyers and judges of the San Diego County Bar who demonstrated superior legal skills and high ethical standards throughout careers of significant length.
A lawyer for more than four decades, Wells was a respected member of the San Diego Bar and legal community. 
Upon arriving in San Diego from New York, Wells began practicing at the firm which later became Procopio, Cory, Hargreaves, and Savitch. His work at Procopio was instrumental and his influence helped foster the culture which is still there today.
He was the firm's senior litigation attorney until his retirement in 1994.
Wells was also an active volunteer in San Diego's charitable community, serving for 30 years as an airport host, Grossmont Hospital greeter, reader at KPBS and volunteer at Avocado Elementary.
The Distinguished Memorial reception was held at the University Club on May 22. More than 230 family members, friends and colleagues attended to honor the recipients. Beyond the memorial, each inductee will also be recognized with a permanent plaque in the Hall of Justice at the San Diego County Courthouse.
"The Distinguished Lawyer Memorial gives special and permanent recognition to well-deserving individuals," said Monica Sherman Ghiglia, president of the Bar Foundation. "These honorees demonstrated outstanding dedication to justice and leave behind a legacy that upholds the highest standards of the law."
The 2019 Distinguished Lawyer Memorial inductees include John W. Witt, Gerald McMahon, Kay Sunday, Eugene Gordon and Thomas H. Ault.
Donations to the Distinguished Lawyer Memorial were made by friends, families and colleagues of the honorees, benefiting the San Diego County Bar Foundation and other legal organizations it supports which serve disadvantaged members of the local community. 
To make a contribution to the Memorial or in recognition of one of this year's honorees, visit https://sdcbf.org/donatedlm, call 619-231-7015 or email info@sdcbf.org.