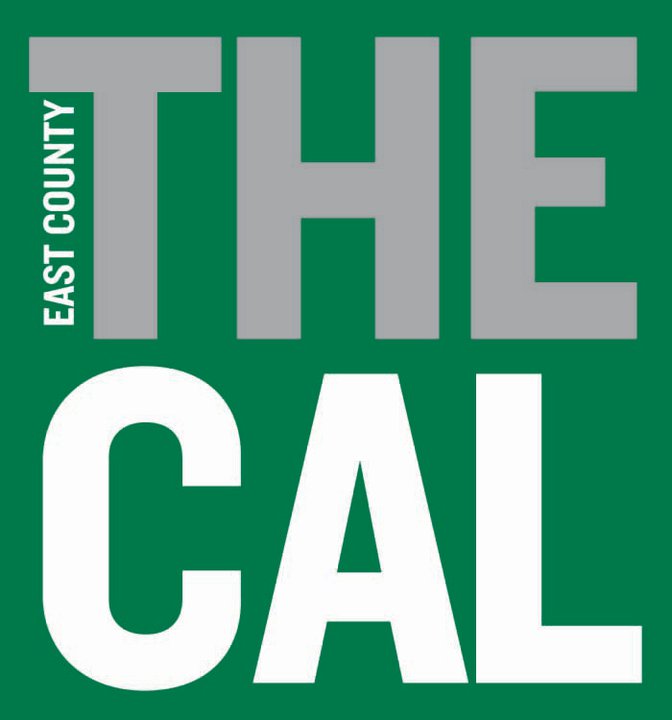 The County of San Diego's revised catering ordinance will become
effective January 13.
The San Diego County Board of Supervisors on a 4-0 vote approved the first reading and introduction of the ordinance November 16 with Greg Cox at a National Association of Counties meeting. A 5-0 vote December 14 approved the second reading and adoption of the ordinance.
The County of San Diego's revised catering ordinance will become
effective January 13.
The San Diego County Board of Supervisors on a 4-0 vote approved the first reading and introduction of the ordinance November 16 with Greg Cox at a National Association of Counties meeting. A 5-0 vote December 14 approved the second reading and adoption of the ordinance.
"This item will allow more flexibility for local business owners while protecting the public's health," said Dave Roberts, who was a member of the Board of Supervisors in November and December.
"I think it's a great addition to the county code," said Cox, who watched the video of the November 16 meeting and read the associated documents before casting his December 14 vote.
"These enhancements to our catering ordinance will help ensure food safety and protect public health," said Supervisor Bill Horn.
A 5-0 Board of Supervisors vote May 4 directed the county's Chief Administrative Officer to conduct a pilot project to study catered food service for public events held at local breweries and wineries. The pilot project to determine the suitability of catered food included exploring options for a new catering ordinance to allow for expanded catered food service while ensuring food safety and public health protection, and the Chief Administrative Officer was directed to return to the county supervisors within 210 days with the results of the pilot project and recommendations regarding an ordinance.
The county adopted a tiered winery ordinance in 2010 that became the model for a tiered equestrian ordinance and a tiered beekeeping ordinance and will also be used as the model for an ordinance to promote agricultural tourism for cheese making and microbrewery operations. The tiered winery ordinance allows for catered food service, but state law does not specifically define catering and under state law wine and beer tasting facilities which do not serve food are not classified as retail food facilities and are thus exempt from California Retail Food Code requirements. The county had considered catering to be a food service option for private events, so the pilot project included the development of a definition of catering which would allow more flexibility for food service during public gatherings while maintaining compliance with food safety practices.
The three-month pilot study utilized 25 catering events comprised of 13 at breweries, ten at wineries, and two private functions. An outreach effort also involved more than 20 local wineries and approximately 30 breweries along with local industry associations, temporary event vendors, caterers, and permitted restaurants.
The pilot study focused on observing and evaluating risk factors at the private or ticketed events. Public health professionals consider the top risk factors for foodborne illness to be insufficient cooking time or temperature, improper holding temperatures of perishable foods, poor employee hygiene including the failure to wash hands, contaminated equipment or utensils, and food from unsafe sources. The three risk factors that were observed during the pilot project study were improper cold handling, which in 84 percent of the cases involved the use of ice chests rather than refrigerators, inadequate access to cookware and silverware washing sinks, and inadequate access to hand washing sinks. Less than half of the food handlers had access to a ware-washing sink and only half of the handlers had adequate access to a hand-washing sink during the food preparation. Most of the food was sold directly to the public rather than to a pre-determined number of guests, and the risk factors did not increase with direct sales although the feedback from caterers was that traditional private events with food provided for a specific number of guests and served at a specific time allow more accurate planning for holding temperatures.
The participant feedback from the wineries and breweries indicated that their focus was the development of the beverages rather than the business of food service but that they recognized customer interest and demand for food.
"This presents us with an opportunity to explore what we can do with our local ordinance," said county Department of Environmental Health assistant director Amy Harbert.
The Department of Environmental Health (DEH) has jurisdiction over both incorporated cities and the unincorporated part of the county and can enforce California Retail Food Code provisions. Because facilities that use catering are exempt from the state code requirements, the county's ordinance amendments for catering apply only to the unincorporated areas of San Diego County. The county ordinance defines food facilities as catering operations and host facilities as well as what the state code defines as a food facility, and a food equipment rental establishment which provides equipment or utensils to catering operations or the public is also classified as a food facility. The county ordinance also clarifies that restaurant operators who already have a food facility permit may cater to private events without an additional permit.
The ordinance also stipulates that all catering permits not designated by DEH as direct sales catering permits are private event catering permits; private event catering is defined as catering when food is served to a predetermined number of guests and direct sales catering means catering when food is sold or served to individual consumers as members of the public. Direct sales catering is only allowed at permitted catering host facilities, which are defined as fixed facilities established and regularly operated for purposes other than food service. A catering facility operator may not sponsor a private event at which the caterer prepares or serves food, nor may the caterer have a substantial ownership interest in such a host facility.
The ordinance requires food and food containers to be carried in compartments with cleanable interior surfaces, and catering vehicle compartments used to transport perishable food must be able to maintain temperatures at or below 41 degrees Fahrenheit and at or above 135 degrees Fahrenheit. Prepared foods must be held in closed compartments until served; a covered chafing or similar dish is considered a closed compartment. The caterer may not provide home-prepared food at a catered function.
Prior to any catered function all utensils and other equipment must be washed and stored at the caterer's permitted food facility or at a food equipment rental establishment meeting the requirements. All utensils must be sanitized prior to transportation, and if a utensil becomes contaminated during food preparation or service it may not be re-used unless it is cleaned and sanitized using sinks and procedures that meet standards.
The premises at which catered food is served must have plumbed potable water or a sufficient supply of tanked or bottled potable water. The host facility must have ware washing sinks accessible to the caterer, which can also be the same sinks the host facility uses, and must also have a mop sink. The premises must also have plumbed hand wash sinks with a hot water supply or have an adequate number of potable auxiliary sink carts for hand washing. Toilet facilities that meet local building and plumbing codes must be within 200 feet of the catered function. The host facility also must have sufficient electrical power to operate the caterer's mechanical refrigeration equipment.
If catered food is to be left at the event site for service by the event organizer, the caterer must specify the necessary on-site equipment to meet hot and cold holding requirements and an agreement must be reached whether the caterer or event organizer will provide that equipment.
Caterers will be required to maintain written records of their food service at a private event or host facility for 90 days after each event or day of service. The records, which will be provided to DEH in the event of a foodborne-illness outbreak investigation, will include the event menu, the ingredients used in each food item served or sold, the sources of all ingredients, and the name and contact information of the event organizer.
"I'm really proud that the county's ahead of the state on this issue," Dave Roberts said.
"The board and DEH are showing real leadership," said San Diego Food and Beverage Association president and chief executive officer Stephen Zolezzi.
Zolezzi added that the availability of solid food would likely reduce on-premise alcohol consumption. "The addition of real food, not just crackers and bread, not just benefits brewery and winery customers but the whole community," he said.
"That should help with people who sometimes tend to drink a little too much," said Supervisor Dianne Jacob.
"The proposed enhanced food service option will be a really good change," said George Novinger, whose Vineyard Hacienda winery is on the Spring Valley/Jamul border.
Novinger noted that the county staff had the task of balancing flexibility and public safety. "They've done a pretty good job of making that balance," he said.
"We feel that it's common sense," Novinger said. "This is a really positive change."
"In the end it's going to help support and enhance our local farming and agriculture tourism," Jacob said.