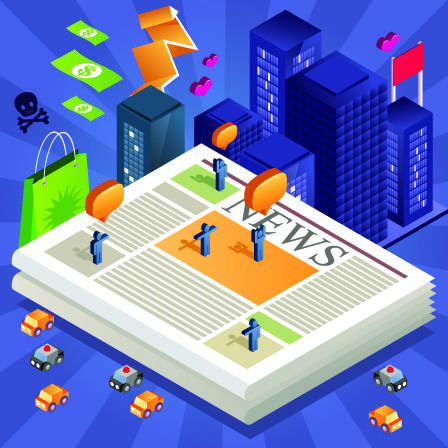 During a virtual June 30 meeting, San Diego County Independent Redistricting Commission representatives Ken Inman and Jack Russ explained how the county is divided into five Supervisory Districts and how those divisions can determine fair and accurate neighborhood representation.
Prior to 2012, Russ said, the county Board of Supervisors adopted district maps, like many other metropolitan areas in the country.
Unfortunately, he said, that process can lead to gerrymandering, a process where politicians manipulate the boundaries of a voter territory to favor one party.
Therefore, Russ said, the Independent Redistricting Commission was formed in 2020 "to shift the power away from politicians" with strict nonpartisan rules for drawing maps that serve roughly equivalent populations but are split in such a way that citizens have a fair chance to elect the representative of their choice to better serve communities.
Redistricting, Russ said, "can allow minority voices to be fairly heard on election day" by drawing lines that keep people with common interests, identity and history grouped together.
"District 2 is currently the largest of the county's five supervisoral districts," Inman said, with the largest unincorporated population across all the districts. A far-reaching territory that runs from the Imperial county line to Mexico, the district includes very different neighborhoods from destination towns like Julian to multiple native reservations.
Within districts, there are "communities of interest," Inman said, an area with a population that shares common social or economic interests that should be included within a single district for purposes of effective and fair representation.
"The Census data is a great source for telling us about where folks live but it won't tell us how you form together or why you form a cohesive neighborhood that should not be divided… For example, a community of interest might be one that shares a shipping port," Inman said.
Those communities, Inman said, are formed not by street address but by how they come together to advocate on a particular matter like shared celebrations and social interests.
Russ gave an example of how community advocacy affected district lines in 2010: Barrio Logan residents who were split between Districts 1 and 4 pushed for cohesive representation and when the map was next redrawn, that neighborhood was all assigned to District 1.
This year, the census report that officially defines population has been delayed— and that might be a good thing, Russ said.
"We are still waiting for the census data which will not be arriving until mid-August. Delays are not desirable but we view this as extra time to learn about the county, it gives communities extra time toadvocate for themselves," Russ said.
Committee members will be conducting a minimum of seven public hearings throughout August and September to give residents an opportunity for feedback, to speak up about where lines should be drawn to best represent communities.
The committee members themselves are chosen with deliberate effort toward fair representation: 300 applicants were narrowed down to the 60 most qualified, with eight randomly selected from that pool who then chose an additional six members based on qualifications, proportionate party affiliation, geographic location and other diversity criteria.
"We need to understand your communities of interest and you can also invite a commissioner to speak to a local club or group. Clearly, East County is a large area where we might want to schedule an in-person meeting," Inman said.
Residents can submit comments to redistricting@sdcounty.ca.gov or attend committee meetings at www.sandiegocounty.gov/redistricting on the second and fourth Thursdays of every month.
"Residents have a once in a decade opportunity to participate in drawing the maps we will use for the next ten years," Inman said.