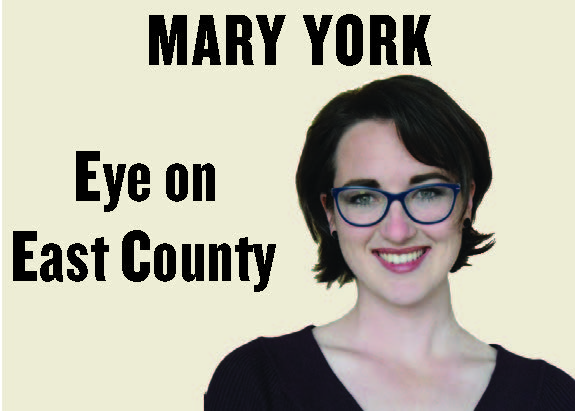 On St. Patrick's Day, every American is a little bit Irish.
But I have been Irish every day, my whole life. It has been a whelming narrative that has shaped my view of myself, my family and my country. I am the descendant of immigrants.
On St. Patrick's Day, every American is a little bit Irish.
But I have been Irish every day, my whole life. It has been a whelming narrative that has shaped my view of myself, my family and my country. I am the descendant of immigrants.
Funny, how that word has taken on such a distinctly unpleasant connotation in recent years. No matter one's position on immigration, the very mention of the polarizing topic is enough to leave us feeling sour and withdrawn.
Some of us prefer looking back on the 'glory days' of immigration when America was flooded with the 'poor, weak, huddled masses, yearning to breathe free,' but the truth is that immigrants a century ago were treated much the same as they are today.
Being Irish at the turn of the twentieth century was not unlike being Mexican at the turn of the twenty-first. They were second class citizens in many regards.
My mother's family came over from Ireland in waves as farmland disappeared and family providers died in English coal mines. America was a fresh start.
Two of my great uncles opened a pub in NYC — they drank most of their earnings and one was eventually sent back to the Emerald Isle after getting into a fight. Deportation is nothing new, friends.
When my great grandmother went back to her homeland in the nineteen thirties to visit her family, she brought a camera. How that little trinket set her apart as a successful American woman in her native village. The truth is, no one in my family has every been very wealthy, but our perspective of standard of living is awfully skewed when we have never witnessed life outside our country's borders.
I love the stories from my Irish ancestors — we have many, thanks to my own mother's diligent research and documentation of our family's history, and they are all colorful, though not all happy. I have been to the cottage in Swinford, County Mayo, Ireland where my great-grandmother was born, along with her twelve siblings. I have touched the ancient stones and seen the humble tree limbs bursting through what is left of the broken roof. My roots, fed with American soil, run very deep into the Green.
But I would be remiss to say that I am only Irish. If there were a holiday for Italians, I would claim that as well. My grandfather is a first-generation Italian-American. He was a greaser, a dreamer, a businessman, a father. He taught my mom how to make spaghetti and it's the same recipe I use today. For what it is worth, he wore a toupee in later years and my all of my brothers have been praying they do not inherit his genes.
His father emigrated in 1907 and served in the US Army in WWI, went back to his hometown in Sicily after his mother promised to find him a wife, and married a young Italian woman who had her heart set on joining the convent. He brought her to North Carolina and they raised a family of six sons and a daughter.
My dad's family is English and Swiss, most of whom came over in the 1700s and 1800s. We can trace their journey across the continent until they joined the first farmers and settlers in California. One of my great-great grandfathers was a one-eyed Frenchman who set sail for the Golden Coast as a boy, fleeing persecution in Europe. In San Francisco, he was shot through his other eye with an arrow while in the midst of a scuffle surrounding a bank robbery. He married the granddaughter of a Spanish officer from Sinaloa, Mexico.
The Swiss side of our family — the tamer folk — settled in the Central Valley, putting their hands to work in dairy production and almond farming. I have seen their homesteads as well.
Now, I have two nephews who are second-generation Iranians. What a joy to witness our families coming together, united in the future of two boys we all adore, two small lives with futures that are big and bright because they are full of possibility and surrounded with love.
I am proud of my Irish heritage because it reminds me that I come from harty stock. I come from people who were fearless, hardworking, relentless, hopeful and brave. American culture is fiercely independent because, over the centuries, we have been inundated with a steady stream of resilient, innovative immigrants.
East County is a perfect sample of the melting pot, with diverse demographics and cultural backgrounds all coming together to share neighborhoods, schools and diner booths. There are wrinkles still that need to be ironed out — and two centuries have not yet done the trick. One might assume that our differences, coupled with our mutual and competing needs for land and resources, would have broken this nation down long ago. Instead, they have always served to unite it, highlighting the very best of human nature, beginning in homes and neighborhoods like those in East County. What an exciting challenge that our generation gets to take on, to further bring together the country our migrant forefathers found a home in.
Every American is a little bit Irish on St. Patrick's Day. But let us be fully American — hopeful, courageous and kind — all the other 364 days of the year.