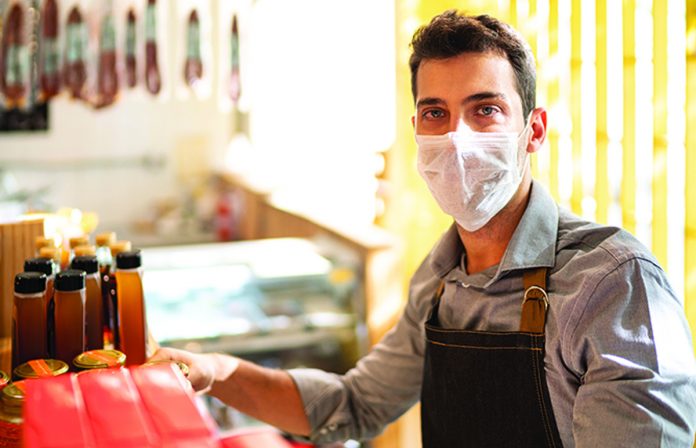 Provided by MGS
When the holiday shopping season hits full swing this year, small, locally owned businesses may find themselves in a unique position. The outbreak of the novel coronavirus in late 2019 and early 2020 forced many small businesses to close their facilities to customers in March. While that was devastating to many small businesses, such closures led many consumers to recognize just how vital a role these companies play in making their communities great places to live.
With that recognition in mind, many communities have rallied around their local business owners and encouraged residents to patronize them. Local business owners can further increase their chances to recover lost revenue by considering an assortment of promotional ideas this holiday season.
• Turn dollars into donations. Local charitable organizations also suffered during the COVID-19 outbreak, when unemployment claims rose and families cut back on spending in response to or in anticipation of layoffs, furloughs and reduced salaries. Small business owners can pay it forward this holiday season by running community-based promotions that promise a percentage of each sale will be donated to a local charity. This is a win-win situation that can entice more customers into your store and benefit a local charity at the same time.
• Offer discounts to repeat customers. Small businesses thrive on repeat customers. A 2018 survey from InMoment, a firm devoted to helping businesses compete in the experience economy, found that 77 percent of consumers acknowledge having had relationships with specific brands for at least a decade. Such figures indicate the importance of sustaining long-term relationships with consumers, and business owners can reward customer loyalty by implementing a discount club. A coffee shop may reward customers one free coffee for every 10 cups purchased, while restaurants can reward takeout customers with free desserts or appetizers for every five meals purchased. Such rewards can attract more customers this holiday season and let loyal customers know just how much they're valued.
• Encourage social media engagement. Even if it's not possible to welcome as many customers into your store as it was last holiday season, the avenues to connect with customers are seemingly endless. Social media provides a great opportunity for small business owners to promote their products and reward customers who share their experiences via platforms like Twitter, Facebook and Instagram. Encourage customers to engage via social media by offering exclusive sales and discounts. Customers can then be encouraged to share their experiences with their followers, which is a simple and effective way for business owners to generate interest in their products and services.
Small business owners affected by the COVID-19 outbreak can employ various strategies to connect with customers and regain lost revenue. this holiday season.