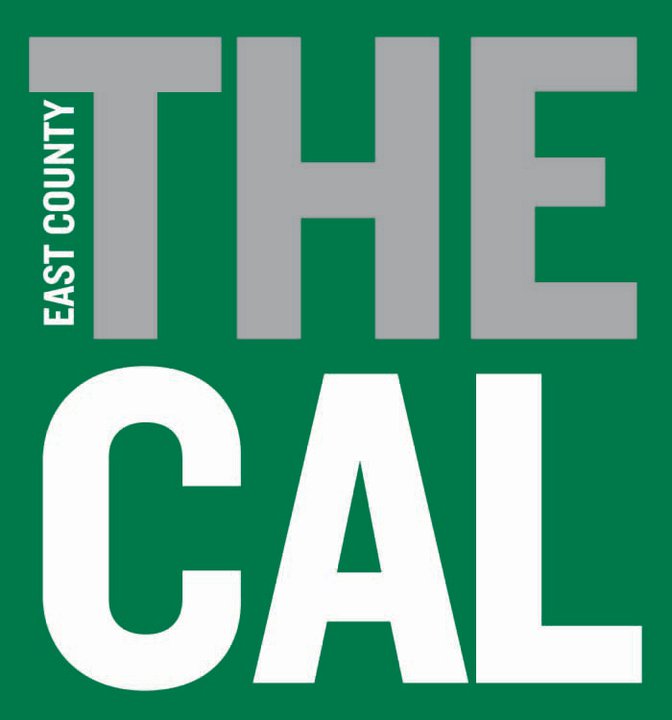 It may sound a little like a plot point in the latest James Bond movie, but Project Cornerstone is much better than that. It is about developing skills and career paths for Lakeside youth.
It may sound a little like a plot point in the latest James Bond movie, but Project Cornerstone is much better than that. It is about developing skills and career paths for Lakeside youth.
Project Cornerstone is a non-profit organization created to educate students and the community about the importance of construction aggregate materials (sand, gravel and crushed stone) and the jobs that are available in that industry. They are the second most consumed commodity in the world – second only to water. Construction aggregates are used to build roads, houses, schools and all other infrastructure; they are the cornerstone of our communities.
"There's a lot of that use here in Lakeside," said Crystal Howard, the Executive Director of Project Cornerstone since 2014, "so we help people understand why those uses are here and how they benefit the community."
Many different jobs and expertise are involved in the industry. "Work force development is a big push for us," Howard said. "The average age in the construction industry is almost 50 and there's not a younger generation coming in to replace that labor force."
So where is the local workforce?
"They've been taught they have to go to college," Howard said, "that construction work is bad or the pay is low. That's simply not true and we're educating them and showing them that great jobs are in their backyard."
Years ago, there were vocational courses in our schools. Budget cuts and the perceived need to concentrate solely on core education to the exclusivity of all else took those subjects out of the curriculum. In recent years, these classes have been brought back to some degree. The Grossmont Union High School District has two schools that focus on building and construction: Grossmont High in La Mesa and our own El Capitan High School.
While Crystal works the program in both schools, she focuses on El Cap. One of the first things the students get to do is make their own concrete. A series of field trips follow and students are introduced to the industry. They talk to employees and learn about the product and the related required equipment. Their first trip was to a concrete and asphalt lab to see how the materials are tested.
"Most people don't know what goes into concrete," Howard said. "They don't know that you have to mine the material first. It's the number one most manmade substance in the world. Just imagine our lives without it – you couldn't even drive home, or even have a home."
This type of work fills a need for students who do not see themselves as academics or have the desire or resources to pursue extensive higher education.
"There are all kinds of jobs available that don't necessarily require you to go to college," said Howard. "They are good, high paying jobs for students right out of high school, right here in Lakeside. These are jobs that can support a family. The average wage in this industry is $70,000 a year."
Last year, Cornerstone was involved in a rare open house at the Hanson Aggregate site on Vigilante Road. Howard hosted an interactive, hands on exhibit in which kids (and curious adults) made their own concrete and poured it into a small mold. It was a popular booth.
"Kids loved it," said Howard. She has taken her concrete show on the road to several local elementary schools.
"That's what the quarries here in Lakeside do, they make material for concrete/asphalt for our infrastructure, to build our communities and maintain the quality of life," she said. "Those quarries directly support the communities here, but you don't know that because you don't go there and buy stuff directly from them."
Project Cornerstone started right here in Lakeside. Local companies recognized the need for education and outreach to explain why the quarries were here and how these companies are part of the community. They wanted the local young people to know that there are good jobs here as well.
If you want to support or participate in Project Cornerstone, go to their website at www.project-cornerstone.org or call them at (619) 284-8515.
CALENDAR EVENTS
Quilt Show
The Woman's Club of Lakeside was founded way back in 1910 and is one of the most active groups in town. The ladies will hold its 33rd annual Quilt Show on Mar. 9-10 at the Lakeside VFW. The event will be open from 10:00 a.m. to 4:00 p.m. both days and is only $5 to enter. Lunch and snacks will be available for purchase. All proceeds will benefit community and school service projects.
Green Thumb
Learn how to cultivate and care for native plants at the Lakeside's River Park Conservancy on Saturday, March 3, 10:00 a.m. Call the office at (619) 443-4770 for info.
Science Fair
East County STEM in Your Backyard is an interactive, hands-on science fair for students and their families. The Lakeside Community Center will once again host this event on Saturday, March 10, from 1:00 to 4:00 p.m. It's free to attend.
Storm Water Walk and Butteryfly Garden
In Lindo Lake Park, don't forget the Storm Water Walk on Mar. 26, at 10:00 a.m. AND the Butterfly Garden Experience every Sunday at 2:00 p.m. Senior Park Ranger David Collins hosts both of these free events.
Revitalization Meeting
Supervisor Diane Jacob will host the latest Lakeside Revitalization Meeting at the Lakeside Community Center on Thursday, March 29 from 9:30 to 11:30 a.m. This is a great way to find out what is happening in your community.