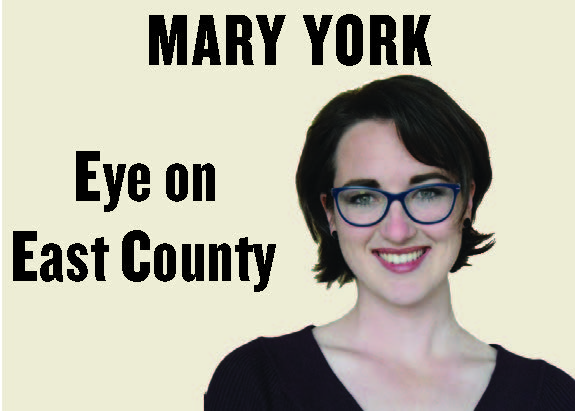 Will the paper even be around in 10 years?" a friend asks me. "It's kind of a dying industry."
We are sitting at a diner table, drinking coffee and basking in the neon lamps hanging above our late-night conversation.
"Of course it will be," I scold. "News will always be anchored in print media."
Will the paper even be around in 10 years?" a friend asks me. "It's kind of a dying industry."
We are sitting at a diner table, drinking coffee and basking in the neon lamps hanging above our late-night conversation.
"Of course it will be," I scold. "News will always be anchored in print media."
My friends look skeptical, despite their own backgrounds in journalism – we all went to college together, all pursued various forms of writing, design and broadcast. Now, here we were, a lost generation wedged between the cut-and-dry world of our parents and the new-fangled insta-world of younger millennials.
When I accepted the position of editor of a local community newspaper, I knew how our audience was. If you are reading The Cal, it is because you have grown up reading it, mostly likely because you grew up in an age when news was actually hand delivered to your doorstep – and not just the big news, but local, community news. You grew up in an era when what happened in the neighborhood mattered to the whole neighborhood.
I think some of this feeling of community has been lost in recent generations. Maybe because, shortly after my adolescent years, kids stopped playing together on the streets. Neighbors began spending time connecting with friends and family over their mobile devices, eliminating the need to invest in the people who live next door. With the internet came a deluge of access to national and global news, so much bigger and more exciting than the smaller triumphs of our local heroes. And at some point, everyone in my generation put down their bikes and went inside for dinner for the last time, never to come out and play again.
Our sense of community has greatly dissolved.
Our need for community news in print has not.
On Tuesday afternoon of this week, an active shooter was said to be prowling the headquarters of YouTube in San Bruno, California. Within minutes, YouTube employees had begun to Tweet about the incident from inside barrackaded offices. Police were alerted and local news crews hit the scene. And all the while, the world watched and prayed, glued to our screens and hitting 'refresh' every few seconds, hungry for updates.
The world did something else as well: they retweeted.
As I monitored the tragedy, unfolding in live time before me, I noticed that conflicting reports were beginning to appear on Twitter. Most local stations described the shooter as a female in a headscarf. Other sources said the shooter was a man in full body armor. Some even had the exact make and model of the shooter's weapon. Most of these reports turned out to be completely false, but the existence of truth did not prevent the spread of misinformation.
The internet has allowed the average citizen to become a reporter in their own right. Everyone has a platform, everyone has a voice. News has become a race to see who can be heard first.
Although I respect the lengths my colleagues have gone through to ensure professional reporting maintains the utmost standards of the factual dissemination of information, even the big dogs can get lazy, or caught up in the craze.
This is harder to do when the story is going into print, when ink is being set into paper that will be reproduced onto a thousand copies.
"You guys understand," I try explaining my point as headlights create artificial moonlight on the diner's large window panes. My friends lean in, open ears and curious minds stretching our conversation later into the evening.
"What happens when we break news to go online?" I ask them. "We write it in a hurry, we read it in a hurry, we edit it in a hurry, and then we publish. If there are mistakes in the article, we can take them down as quickly as we put them up."
"And hope no one saw it," one of my friends puts in.
"Or slap a retraction on it," another adds.
"But what happens when we go to print?" I ask, continuing the line of questioning as our coffees get refilled by the waitress.
Silent nods answer my question. They all know the hours we spend perfecting every word and every detail, because you cannot correct ink. Those mistakes are permanent. Sure, you can wait for your next print issue to correct or add information, to clear up facts or better explain. But that is time being wasted with misinformation floating about the public, masquerading as fact.
There is a reason why mistakes in journalism are called 'Gross Factual Errors.' It is because the expectation of our reporting is held to a higher standard. Journalism has a profound impact on the community, on our nation, and on our world as a whole.
A free press is not protected in the constitution's first amendment because our Founding Fathers were all journalists, but rather because they were all influenced and informed by journalists.
Why else would dictatorships tear down the press and set up propaganda machines? Why else would it be that so many international reporters serving in conflict areas are specifically targeted and killed?
Writing shapes opinion, and opinions shape the world.
So, back to print journalism.
It serves as a check, really. The weight and finality of print balances out the speed and urgency we so often feel in our effort to report the news.
"But will hometown news need print?" my friend asks again. "Will hometown news even exist in 10 years?"
There is that question again. I simply shake my head this time. How can he even ask?
"Look at us, sitting in a diner talking about politics and philosophy, buying coffee with the last few dollars in our pockets," I say. "We look like every generation before us. For all this talk about changing times, people have stayed the same. And people will always need the news."
And it is true. This generation of Americans looks shocking similar to the ones who came before it, even if we consume information differently. We still look for truth, we search the haze for facts to hold on to as we mold our perspectives of this world we live in and decide how we fit in it. We still care about heroes – if only we knew more about the ones closer to home.
We crave community.
Every online publication, especially the hometown papers, should have a print edition, even if the circulation is small and symbolic in proportion. It will be anchor through the swaying epochs of frazzled ages and a beacon for truth in times of doubt.