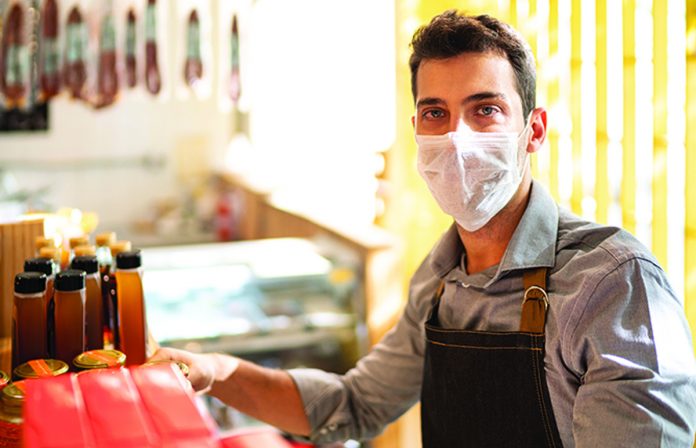 Provided by MGS
Business owners cannot predict what the future holds, but many are hopeful that the 2020 holiday retail season will provide a much-needed boost to their bottom lines. The outbreak of the novel coronavirus COVID-19 in late 2019 and early 2020 led to plunging revenues for small businesses across the globe, forcing some to close their doors for good while others had to lay off or furlough staff to stay afloat.
The holiday season is a lucrative time for retailers, and while small business owners are hopeful consumers will return this December, they may need to go the extra mile to calm any safety concerns their customers may have. Officials with the Centers for Disease Control and Prevention have warned about the potential for a second wave of COVID-19 infections in late 2020, and that could compel holiday shoppers to stay home and shop online rather than in person. While it's wise for small business owners to improve their e-commerce capabilities so shoppers find it easier to buy their products online, business owners also can follow these CDC-recommended procedures to prepare their stores for shoppers concerned by the COVID-19 virus.
Cleaning
When cleaning a store, the CDC advises owners and their employees to wear disposable gloves. Surfaces should first be cleaned with soap and water, and then disinfectant should be applied. That's because soap and water and disinfectant perform different functions. Soap and water reduces the number of germs, dirt and impurities on surfaces, while disinfectant kills any remaining germs.
Stores with heavy foot traffic should be cleaned frequently, but all stores require daily cleaning to keep customers safe. Store owners can devise their own cleaning schedules, but those whose stores are routinely welcoming customers throughout the day should plan to clean and disinfectant their facilities several times per day. The CDC advises paying special attention to high touch surfaces such as doorknobs, handles, countertops, and tables.
Disinfecting
The CDC recommends using household disinfectants registered by the Environmental Protection Agency, a list of which is available at https://www.epa.gov/pesticide-registration/list-n-disinfectants-use-against-sars-cov-2-covid-19. When using disinfectants, business owners and their employees should wear skin protection and consider protective eyewear to protect again potential splash hazards. Ensure adequate ventilation when using disinfectants, opening windows if need be. Follow manufacturer application recommendations, which should be listed on product labels. Avoid mixing chemicals, such as household bleach with ammonia or any other cleansers.
Electronics
The CDC urges business owners to use wipeable covers on electronics to further reduce the risk of spreading COVID-19. Such covers also can calm customers' nerves and reassure them that business owners are taking every safety measure possible to ensure their health.
Efforts
Business owners should post their policies regarding cleaning and disinfecting in full view of customers. Such postings may reduce anxieties about entering a store. In addition, business owners can inform customers they are willing to offer delivery or curbside pickup to anyone who's hesitant to enter stores this holiday season.
Opportunity awaits small business owners this holiday season. Taking every step to clean and disinfect their stores each day can reassure potential customers who may be hesitant to shop in person.