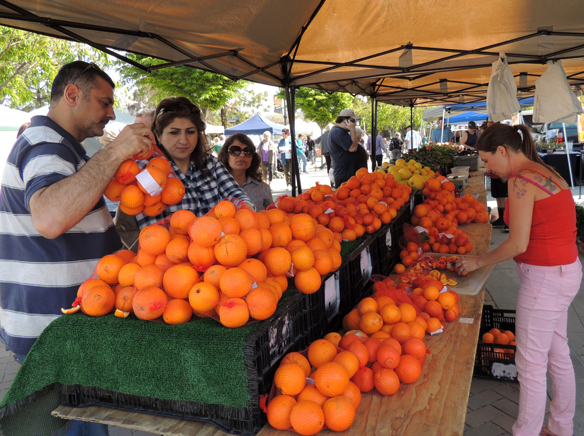 By Abby Serio
It is no secret that the effects of climate change have been and continue to disproportionately affect people of color and neighborhoods of color.
In a recent article in The New York Times, How Decades of Racist Housing Policy Left Neighborhoods Sweltering, Brad Plumer and Nadia Popovich narrate this fateful tale perfectly. These disproportionate repercussions began with the practice of redlining American cities throughout the twentieth century, deeming certain regions "hazardous" due to the amount of black residents.
These so-called hazardous regions were also sites for the building of highways, warehouses, and other places that left little to no room for vegetation or greenspaces. Although this practice ended in the 1970s, many Americans are still feeling the wrath of redlining today.
With global warming increasing, results of redlining practices are predicted to be exacerbated. The lack of greenspaces and the overwhelming presence of paved surfaces that absorb and radiate heat force residents that live in these areas to suffer from more cases of heat exhaustion and the detrimental side effects it is accompanied by, like cardiac arrest and respiratory diseases like asthma.
In Richmond, Virginia, specifically the neighborhood of Gilpin, where the article's data is sourced, something must be done for these communities being disproportionately impacted.
Redlined cities like Gilpin on average, have temperatures that are five degrees warmer than greenlined cities, since they have significantly less tree coverage. Cities of this nature are also more exposed to pollution from big construction projects occurring virtually in their backyards, and have no doctor's offices or grocery stores with fresh produce nearby, further challenging the health of residents. It is unsafe for these residents to live like this, and it is simply not fair that they already are. I believe that parks must be replenished, trees should be planted, and the local government needs to actively make an effort to decrease the amount of cement in any way possible.
This is absolutely imperative for the health and well-being of these citizens. Holding a weekly local farmers' market could dramatically improve the supply of fresh produce that the community is lacking.
Additionally, if it is not possible to open a nearby doctor's office, then offering free transportation to the offices closest could improve the health of residents. Finally, realizing that the lives of these residents matter is the simplest solution to these problems.
These neighborhoods are not hazardous or dangerous and these people deserve better living conditions, instead of being known as a plot of land to build a highway through. The impacts of climate change are only going to become more prevalent and persistent, so now is the time to act in bettering the lives of all people.