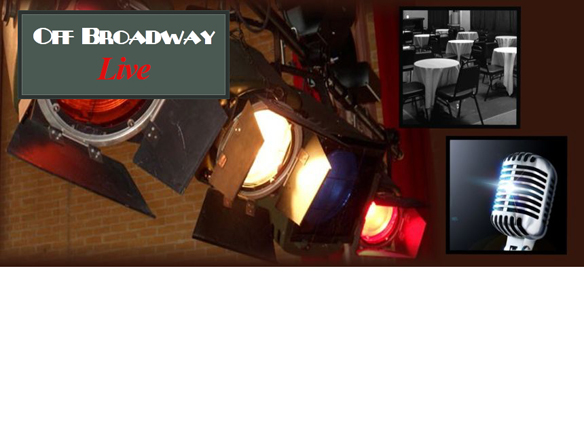 It was Detroit, 1959. Berry Gordy Jr. borrowed $800 to launch a record company.
That was the day that Mowtown was born.
It was Detroit, 1959. Berry Gordy Jr. borrowed $800 to launch a record company.
That was the day that Mowtown was born.
Mowtown forever changed America, with its music transcending the boundaries of sociality, culture and race. Nearly 60 years later, its influence has left no genre of music untouched. The songs, singers, songwriters and producers of the Mowtown years, are as significant today as they were when they topped the charts. Taking on Mowtown is taking on some of the greatest music in American history.
But Off Broadway Live, brought the heart and soul of Mowtown to Santee this weekend with its first performance of the New year with its ENCORE Supper Club's production "Mowtown!"
Owners and performers Steve Rolf and Bob Schulze, with a some rousing help of Lisa Hightower, took a packed house (not an empty seat anywhere) back in time, keeping the originality of the Mowtown classics for a full evening of supreme entertainment.
Pun intended.
Listening to Rolf and Schulze is always a delight, but in their own theater, with the intimate atmosphere of a lounge act dining experience their act becomes a delicacy. From the Temptations to Lionel Richie and Diana Ross, "Mowtown!" travelled through time and Rolf, Schulze and Hightower delivered an evening of marvelous entertaining.
Rolf's tenor voice in "Oh Girl" by the Chi-Lites, brought the emotion of the original version. Schulze's heartfelt performance of the Temptations' "My Girl" brought tears to the house as he sang it to his wife. In Hightower's powerful performance of Gladys Knight & the Pips "Midnight Train to Georgia," she grasped hold of the audience from first note to last.
It was refreshing, with an evening of such variety, taking on the pop of the Jackson 5, then turning it around with the soul of Marvin Gaye. And the great thing with three singers, is you always have backups. During the course of the evening each held the spotlight, paired into duets or all sang together. Their interaction with the crowd was funny, touching and the true testament to seasoned performers. Add this to a full course dinner and dessert and, Off Broadway Live Encore Supper Club is an instant hit.
And I am so happy they chose to tribute David Bowie by closing the night with "Dancing in the Street."
You might have missed "Mowtown" but Off Broadway Live Encore Supper Club has a great lineup this season. In March it presents "Frank Sinatra & Friends," and in May, "Country, Then & Now." But look ahead, after that you can hear the sounds of Frankie Valli, The Eagles, and an already want to see, "Billy Joel vs. Barry Manilow."
Also, there are only three performances for its A Valentine's Weekend Dessert Show Special, a romantic musical "Love, Me."
This is only an note on a scale to what Off Broadway Live has to offer. Visit www.offbroadwaylive.com to see schedules, season and single performance tickets, and you won't be disappointed with its Encore Supper Club events.
Pick your night, pick your genres and go out for an evening (or evenings) of great entertainment.