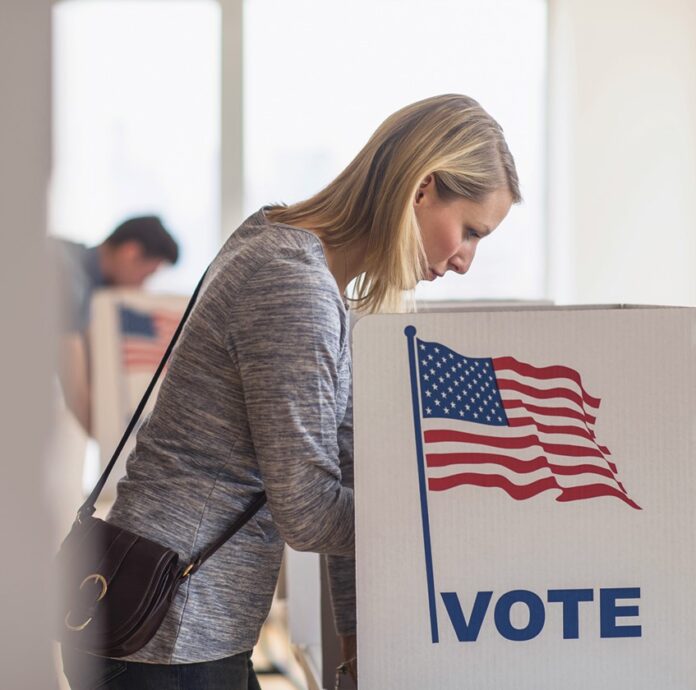 IGNITE is a non-profit organization which strives to increase political engagement among young women. San Diego County IGNITE fellow Tuulia Candido, 23, described how the group is working locally.
"We reach out to different high schools and see if they'll come to events, if they're interested in starting a chapter. We can send a toolkit showing how to get started. However, we're also focusing on college chapter outreach. I'm researching women's empowerment groups and potentially seeing if we can share the same toolkit with them," Candido said.
IGNITE fellows host two community councils each year, Candido said, each with different emphases. Coming up in January, she is hosting one on environmental justice.
"We also do boot camps like the election boot camp. We teach young women to seek out where they can vote, how to register to vote, basic things like we check out what going to vote looks like. We encourage guest speakers to come to those boot camps. For example, a California state legislative aide will be speaking at the next boot camp," Candido said.
Although some events are held in person, larger boot camps are held on Zoom for wider accessibility.
Candido, who said she started out as a media representative with the SDSU chapter prior to the COVID-19 pandemic, is now a second-year law student at University of San Diego and has seen some fallout over the last two years from the shift to distance learning.
"As the San Diego County fellow, I am in charge of all the San Diego college chapters and some like University of California San Diego fell off during the pandemic," Candido said but she is working to bring that chapter back to campus as well as reaching out to community colleges to build growth.
Following the 2020 Trump-Biden election, there was "a huge wave of people who got involved" but Candido observed they did not see a similar wave following the Roe versus Wade which eliminated the Constitutional right to an abortion.
Prior to the pandemic, Candido said, IGNITE collaborated with the Mustard Seed project, a nonprofit which provides outreach to homeless individuals, advocated for political activism with participants as well as with Run Women Run, a nonpartisan organization which trains women to seek political office.
High schoolers are harder to access, she said.
"You'd think email would be effective but we don't get the best response that way so I've sent direct messages to high schoolers letting them know about events we have coming up, or get them to repost an event we're doing," Candido said.
Although she admits the process is not perfect, "we're pretty clear when we're promoting our events that we're nonpartisan and it brings a lot of different perspectives in" from across different high schools.
"We also have a K-5 political ambition toolkit so we send that to kids who are interested. When I first interned with IGNITE, this one girl, who must have been like 12, was extremely well spoken and showed so much passion for different topics. I was like 'wow, I want to be more like her'. Some of the girls we hear from— they're using email, Instagram, they're all over social media and I'm inspired, honestly. They're 11 or 12 and they're here," Candido said.
In areas such as east San Diego County with a relatively low number of elected female officials, the group shifts their focus to advocacy.
"We're also really passionate about legislative advocacy. Next year, we're going to be doing boot camps on campaign staffing and other topics. At the end of the day, it's not about running for office, it's also about having people involved with all the parts of the political system. There is a whole other side like helping host events and writing legislative drafts. Even if there aren't elected positions open, we can help people develop political involvement," Candido said.
Rather than focusing on the comparatively low ratio of women to men in political office, IGNITE leaders focus on normalizing political involvement, Candido said. They try to surround those who show up with elected officials who happen to be female, regardless of political viewpoint.
"We are a nonpartisan group—IGNITE shifts a political culture by normalizing women's ambition. A lot of what's happening politically is because women aren't in office… We want young women to see themselves in politics," Candido said.