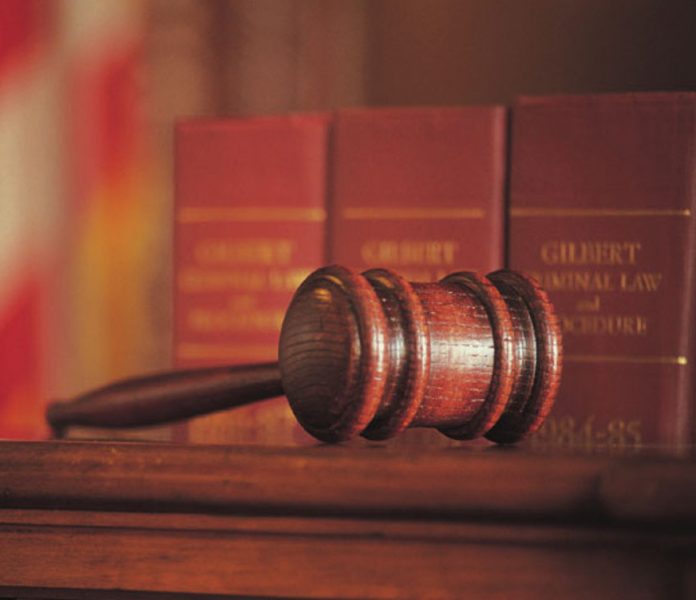 A La Mesa man who was extradited from Nevada pleaded not guilty Nov. 13 to a murder charge in his husband's death in August.
Daniel Scott Jordan, 45, made his first court appearance in El Cajon Superior Court involving the death of Kevin Powell, 38.
The attorneys did not discuss the case before Judge Daniel Lamborn as the bail issue was set aside for another hearing.
The cause of death has been sealed, but the murder charge says Jordan used a knife as a deadly weapon in the crime.
Powell worked for the city of Chula Vista and two sergeants from the Chula Vista Police Department discovered he was deceased in his home in the 4400 block of Carmen Drive of La Mesa on Aug. 11.
Jordan had fled to Reno, Nevada where he was arrested on Aug. 20 on a no bail bench warrant.
Deputy District Attorney Eva Kilamyan said an identity hearing was held in a Nevada court on Sept. 16 and a judge said there was sufficient evidence that Jordan was the man wanted for murder.
The DA's office submitted a governor's warrant for extradition and Jordan waived further extradition hearings.
Lamborn set a preliminary hearing for Dec. 28, but his attorney indicated the hearing date will be delayed.
Jordan remains in the Vista Detention Facility without bail.
Powell was well liked by his fellow workers, who posted numerous tributes on his online obituary.
He missed two online meetings Aug. 11 and that's when police made a welfare check at his home.
"We are heartbroken by the tragic death of our friend and colleague, Kevin Powell," said Chula Vista City Manager Maria Kachadoorian in a statement at the time.
"We will miss his enthusiasm, professionalism, and commitment," said Kachadoorian.
           •••
An El Cajon man faces a long sentence in prison after pleading guilty to committing a lewd act with a 13-year-old girl.
Matthew Crocker, 35, will be sentenced Dec. 9 in El Cajon Superior Court.
Deputy District Attorney Meredith Pro said Crocker admitted to an enhancement that says he committed substantial sexual conduct which increases the sentence.
He was arrested Aug. 7, 2019 by the Fugitive Task Force and remains in the George Bailey Detention Facility on $1 million bail.
•••
A couple who operated the On Your Feet charity in Spring Valley were sentenced to federal prison terms on Nov. 6 for income tax evasion.
Geraldine Hill, 60, the president of the charity, which also operated under the name as the Family Resource Center, received 15 months in prison.
Her husband, Clayton Hill, 59, of Bonita, received a 9-month sentence.
U. S. District Court Judge Dana Sabraw ordered the couple to pay $50,933 to the Internal Revenue Service.  He allowed them to remain free on $15,000 bond until they surrender on Jan. 22, 2021.
A restitution hearing was set for Dec. 11 to determine if they will have to pay back various companies who donated clothing and goods to the charity for low income families.
The Hills sold the donated items. Disney discovered their donations were being sold at flea markets and stopped sending them donations, according to the U.S. Attorney's office.
The companies, which were described as victims, include Forever 21, Feed the Children, Brooks, and Goods360, according to court records. The labels on the clothing was cut in half or marked out.
"The Hills' fraudulent scheme undermined legitimate charities with true intent to benefit low income families in order to satisfy their personal greed and an indulgent lifestyle," said Suzanne Turner, special agent in charge of the FBI in San Diego.
The couple pleaded guilty to conspiracy to commit mail fraud and tax evasion.