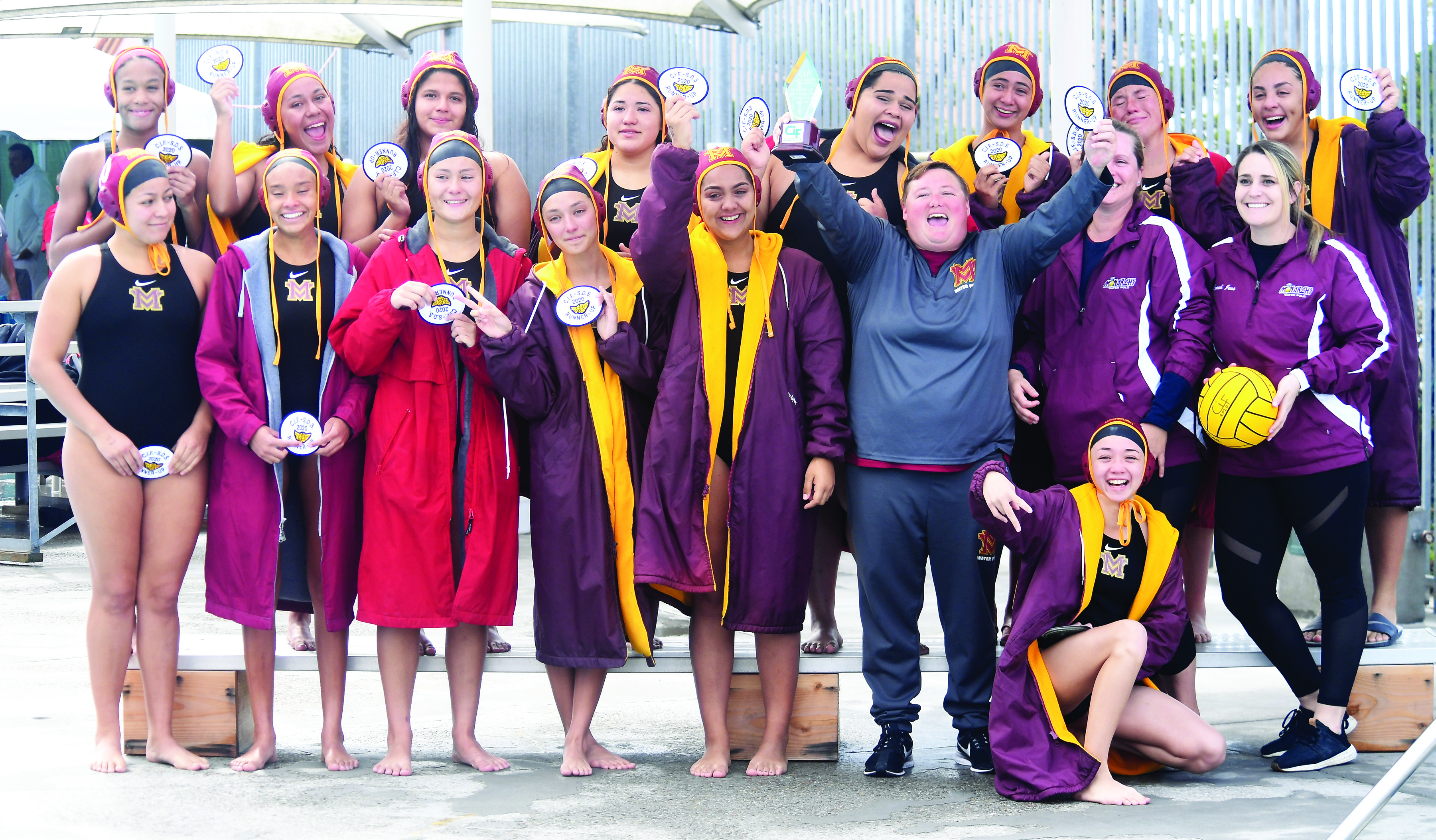 The top-seeded Monte Vista High School girls water polo team finished runner-up in last Saturday's San Diego Section Division III championship game at La Jolla's Coggan Family Aquatic Complex to conclude an otherwise noteworthy season.
The Lady Monarchs came out on the short end of the score, 7-6, to the second-seeded Santa Fe Christian Lady Eagles.
"We played really, really well," Monte Vista head coach Kimmy Keach said. "They got up on us 4-1. We came back. We were determined. We just didn't get that last one. They got the better of us by one goal."
Trailing by three goals at halftime, the Lady Monarchs (20-7) roared like the proverbial lion in the second half, cutting the SFC lead to 5-4 at the end of the third quarter and pulling to within 6-5 and 7-6 on the scoreboard at various points in the fourth quarter.
Monte Vista regained possession with 29 seconds left and ran one last play as the ball landed on top of the crossbar.
Five of the East County team's six goals came on exclusion fouls while another came on a five-meter penalty shot.
"We were a lot more patient in the second half," Keach said. "We converted (on our six-on-fives) very well. They countered a little better than we did but our defense managed to put people between them and the cage."
Kay Kowalewski keyed Monte Vista with three goals while Naidelyn Cruz, Faith Whitall and Patricia Ramos each scored one goal.
Isabella Gaddie backstopped the team with nine goalie saves.
Revere Schmidt led the Lady Eagles (23-6) with three goals.
This year's Monte Vista team was led by five top returning players: Cruz, Kowalewski, Daisy Diaz, Keale Macias and Ramos.
"Just with their leadership and their dedication, putting a full effort into anything we do — that never-say-die attitude got us here," Keach said in regard to the team's success.
"It starts with swimming, never cancelling practice. We swam and swam and swam to be competitive with these teams.
"Now we start again. It's a new season."