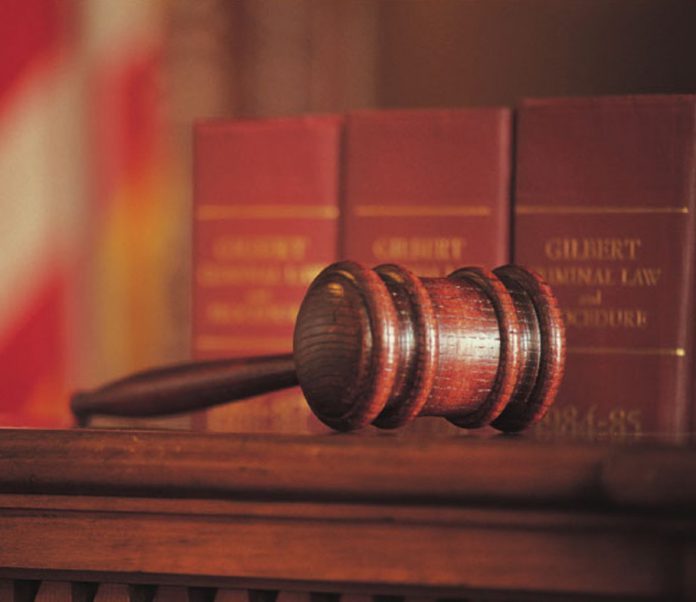 An El Cajon man has been sentenced to 18 months in federal prison for bank fraud and income tax evasion for orchestrating a scheme to fraudulently obtain a mortgage by using a third party.
David Daughtrey, 61, a marketing consultant, will be released on July 1, 2022, according to the U.S. Bureau of Prisons website.
Daughtrey was remanded into custody March 22 after being sentenced by U.S. District Court Judge Larry Burns, who ordered him to pay $1,519,590 in restitution.
The U.S. Attorney's office said Daughtrey's illegal conduct took place from 2006 to 2016 when he under reported his income. The restitution is mostly due to the tax loss to the Internal Revenue Service, though there are five people named as victims in court documents.
"The defendant abused our tax and banking systems for his own financial benefit and the victims of that crime are ethical taxpayers and bank customers," said Acting U.S. Attorney Randy Grossman.
"The sentencing serves as a warning to those who attempt to personally gain by deliberately cheating the government and the integrity of the banking system through financial fraud," said FBI Special Agent in charge Suzanne Turner.
Daugherty directed someone to submit a mortgage application to a bank for Daugherty's own five bedroom home on Creek Hills Road for $1.8 million and claimed the residence would be used by a third party, according to the U.S. Attorney's office.
Daugherty submitted a false hardship letter on behalf of the third party to modify the terms of the loan on the house. He substantially listed less income than he earned, according to court records.
Daugherty is serving his term at the Metropolitan Correctional Center in San Diego.
•••
Frank Eldon Billeter, 33, has pleaded not guilty to killing his cousin's boyfriend at the Singing Hills Golf Resort near the Sycuan Casino.
Billeter, of Lakeside, is accused of shooting Dylan Michael Brooks, 28, on Feb. 10 in a hotel room at 3007 Dehesa Road. Sheriff's deputies provided lifesaving measures until relieved by Sycuan Fire Department personnel. Brooks died at a hospital.
His May 17 preliminary hearing will likely be delayed because he recently got a new attorney in El Cajon Superior Court.
Billeter and Brooks reportedly had a history of not getting along. Billeter remains in the central jail without bail.
            •••
The preliminary hearing of a Lemon Grove man accused of killing his girlfriend's 15-year-old twin daughters in 2020 has been delayed again until Sept. 14.
Dwayne Edward Groves, Jr., 39, waived his right for a speedy hearing in El Cajon Superior Court in the murders of Caira and Leah Christopher. They were shot to death on April 15, 2020, in a residence in the 7400 block of Central Avenue of Lemon Grove around noon.
Groves and the girls' mother had broken up about 10 days earlier. He showed up on Easter Sunday with a gun, broke inside, and shot the girls. Groves is charged with wounding their 22-year-old brother, Gary Goode, and injuring their mother, Joann Hoyt, 41.
Groves has pleaded not guilty to two murder counts, attempted murder, assault with a deadly weapon, and child endangerment of two children who were not hurt.
The girls were sophomores at Helix Charter High School in La Mesa and played on the basketball team.
Groves is also charged with the special circumstance charge of committing multiple murders, which could eventually lead to his execution if the District Attorney pursues the death penalty.
Sheriff's deputies arrested Groves not long after the shootings with assistance from the sheriff's ASTREA helicopter.
Groves remains in the George Bailey Detention Facility without bail.