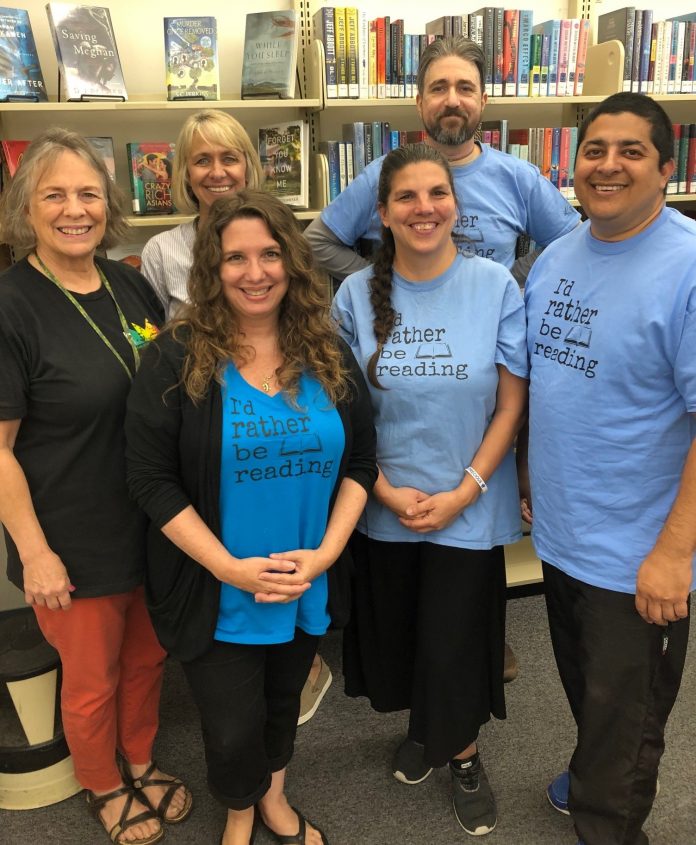 Mary Elder is the new head librarian at the Lakeside Branch Library.
Elder hails from Tucson, Arizona.
After earning degrees from the University of Arizona in both English Literature and Library and Information Science, she worked at the Pima Public Library for four years. It is apparent she loves her work.
"Other than having children, my library degree has been the most rewarding thing I've done," she said.
What brought her to the San Diego area? A few simple facts: her adult son lives in Los Angeles, her daughter wants to go to SDSU, and her fiancée lives here as well.
Elder set her sights on the outskirts of San Diego and applied to the county library system. After several months of the hiring process, including in-person and Skype interviews, Elder was rewarded with the job at the Lakeside branch.
Elder said she immediately found the townsfolk "kind and welcoming."
She said she is impressed with the obvious pride in the community and how everyone looks out for each other and she is also very excited about the planned new Lakeside library and loves the idea of being on the ground floor of such an important local project.
"I have not yet met someone who isn't excited about the library," she said.
Elder took over her duties in June 2019. She is friendly, enthusiastic and truly happy to be here.
To Lakeside, she said, "Thank you for making me feel welcome."