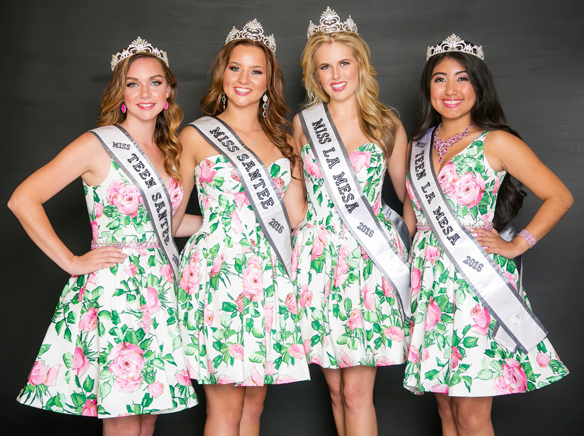 La Mesa, California, September 26, 2016 – The La Mesa Chamber
La Mesa, California, September 26, 2016 – The La Mesa Chamber of Commerce is pleased to announce that applications are now available for the 2017 Miss La Mesa and Miss Santee Scholarship Pageants. Next year's pageant will be held on Saturday, March 4, 2017 at the beautiful new theater at Helix Charter High School. Each year the two cities seek young ladies between the ages of 12-26 to participate in a program that has become a tradition in the cities since the late 1960's and is an outstanding mentoring program for young women. We are excited to announce that the pageant leadership team is improving the rehearsal schedule for the 2017 pageant. These changes will ensure that all of the participants learn, grow and develop their skills as a part of the competition process. This will be done by incorporating group and one-on-one training that will enhance interview techniques, stage presence, public speaking, wardrobe consultation and more. The pageants are sponsored by the local Chamber of Commerce and focus on community service, networking, improving public speaking and interview skills and overall personal growth. The chosen ladies will have a once in a lifetime opportunity to serve as the ambassador for their city and attend grand openings, parades, summer concerts, business mixers and other chamber functions throughout the year.
Interested participants can visit the website: http://4pointsevents.com for more information and to download an application.