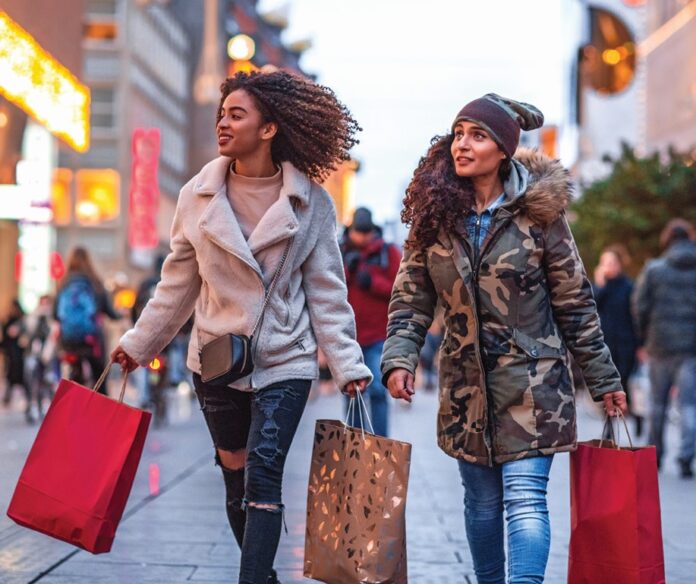 Provided by MGS
Shortly after the Thanksgiving leftovers are put away, individuals' thoughts shift to shopping. This is likely why the biggest shopping weekend of the holidays tends to fall directly after Tom Turkey has bid adieu.
Black Friday, Plaid Friday, Small Business Saturday, and Cyber Monday all come on the heels of the Thanksgiving holiday.
These popular shopping holidays present opportunities for shoppers to score great prices on items on their shopping lists. Shoppers can take some additional steps to ensure they get the best prices possible.
USE A PRICE TRACKING TOOL
Maybe the price of that gadget seems too good to be true, but could it go any lower? Utilize price-tracking tools to chart when prices go up and down so you know the best time to buy. With a resource like Camel-CamelCamel, you can track the price of every item on Amazon and even set price alerts when it reaches your desired price.
For other retailers, Honey and SlickDeals can help shoppers get the best prices possible. Honey applies coupon codes and can alert users to price drops.
CHERRY PICK DEALS
Different stores will offer different sales. Use your shopping list to match up with newspaper circulars (or online sales notices) and mark off on the list which store to visit for each item. Cherry pick deals accordingly. FLIPP is an app that enables you to compare prices in newspaper fliers so you know who is offering the best prices.
KNOW YOUR PRICES
It's important to know the ordinary sticker price of common items and their price histories before assuming something is a great deal on Black Friday or Small Business Saturday. Unfortunately, some stores inflate prices around the holidays so their "doorbuster" deals seem like a deep slash. However, a $20 item marked down to $15 may not be such a bargain when you realize the original selling price was $15. Being a savvy shopper means knowing the value of items before shopping.
STICK TO A LIST AND BUDGET
Keep track of what you're spending with a running tally if you're not using cash. This will help to keep spending in check. Also, do not buy items just for the sake of getting them at good prices. This can bust your budget quickly. Make a list and try not to deviate from it.
DON'T BE AFRAID TO SPEAK UP
Ask the employees of the store if there are any coupons or promotions that you may be missing. Small businesses may have more wiggle room to work with you because they're not beholden to corporate pricing strategies. It never hurts to ask, even if the answer is "no."
Use smart strategies to get the best prices on gifts at the start of the holiday shopping season and in the weeks leading up to the big day.