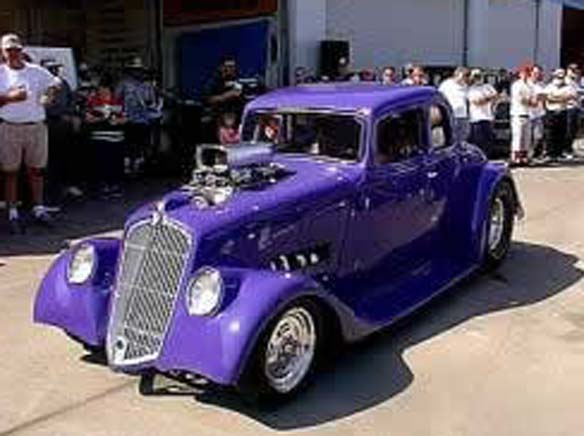 The 29th annual Hot Rods Galore car show and competition will be held on Saturday, March 17, at True Line Wheel Alignment's service center, 210 W. Bradley Ave. in El Cajon, along the south border of Gillespie Field.
The family-friendly event will begin at 8 a.m. Festivities will include an awards ceremony at 1 p.m. and a hot dog lunch. All proceeds benefit the West Hills High girls softball program.
Along with a variety of hot rods plus classic and historical vehicles, the competition will include a former Best in
The 29th annual Hot Rods Galore car show and competition will be held on Saturday, March 17, at True Line Wheel Alignment's service center, 210 W. Bradley Ave. in El Cajon, along the south border of Gillespie Field.
The family-friendly event will begin at 8 a.m. Festivities will include an awards ceremony at 1 p.m. and a hot dog lunch. All proceeds benefit the West Hills High girls softball program.
Along with a variety of hot rods plus classic and historical vehicles, the competition will include a former Best in
Show, featuring a 1932 Ford Roadster (Zipper) owned by Mike Burnett, and a two-tone metal-flake 1964 Cadillac Coupe de Ville owned by Abe Mena.
In addition, Rob Kennard and the Honky Tonk Kings will provide musical entertainment. The band is one of the Southland's pre-eminent western swing bands, featuring a variety of rockabilly and country sounds.
Tony Cortes, owner and operator of True Line Wheel Alignment, will present the car show. Cortes is also a former Cajon Speedway driver who still participates in the Baja 1000 off-road series.
The event is free to enter.