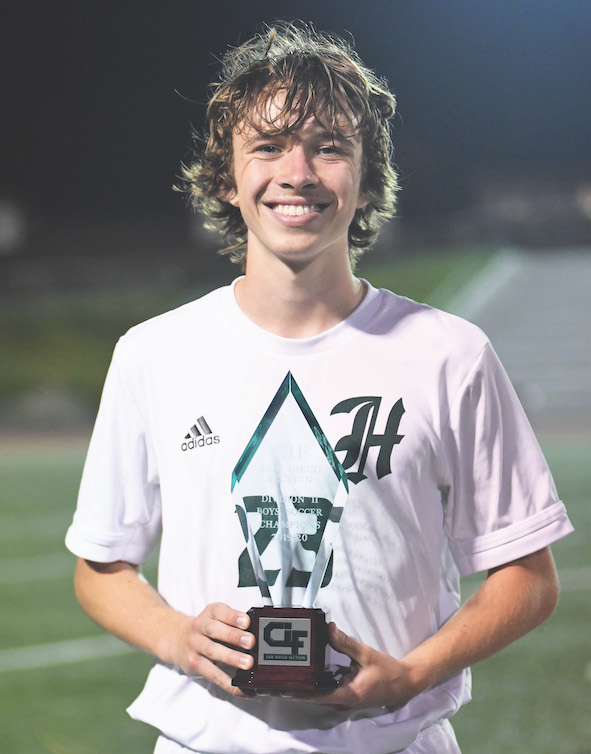 Jaden Forester has spent the last three years excelling at Helix Charter High School in La Mesa as an accomplished three-sport athlete in cross country, soccer and track and field.
A native San Diegan, Forester spent time in Europe while his family was stationed in Germany and later attended school in Rhode Island before returning to the region.
He's reached new heights with the Scotties since then.
He helped the Highlanders win a coveted CIF championship in soccer this past winter sports season when second-seeded Helix defeated top-seeded West Hills, 3-1, to capture the Division II title.
He might be more familiar to high school sports fans as a long-distance runner, however.
"I've played soccer all my life but now running is my main thing that I'm going to college (to pursue)," he said.
Forester, who carries a 3.87 unweighted grade-point average and a 4.47 weighted GPA, has played sports as long as he can remember, starting with soccer.
"I got involved in soccer because my dad put me into every single sport you could think of as a kid to try and figure out which one I liked the best and I just happened to like soccer the most," Helix's man for all seasons explained.
While growing up, he played for Quest, Orange, Crusaders Soccer Club and United soccer clubs.
"I enjoyed the style of soccer and how play never really stops during a game," he explained. "The most challenging thing was keeping up with the crowd because so many people play the game and are great at it, so staying on top is hard."
His next love developed out of his first love.
"I started running in high school to stay in shape for soccer but when I started racing the thrill of winning races and seeing my improvement everytime I raced really made me switch over to running as my primary sport," Forester explained. "I enjoy the thrill of running races against other great runners and how great the people in and around the sport are.
"The most challenging thing about running, though, is actually staying motivated and keeping up with the intense training that you have to do to be one of the top runners around."
Forester has completed three years of varsity cross country and track and field at Helix and two years of varsity soccer. Prior to attending Helix, he competed in all three sports at the varsity level at a freshman during the family's pit stop in Newport, R.I., where he attended Rogers High School.
Forester made significant improvement from his sophomore to his senior year with the Highlanders, improving his time by one minute and 24 seconds in the 5K distance.
He clocked a personal best 15:42 to place sixth at the San Diego Section cross country finals his junior year to qualify for the state championship meet in Fresno.
It was a big improvement from his sophomore season when he finished 47th in the Division I finals with a time of 16:55.7.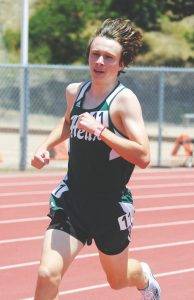 Forester started his senior cross country season by placing second in the boys senior race (to El Capitan senior Andrew Sager) at the Wolf Pack Invitational Aug. 30 at West Hills High School. Forester timed 10:08 in the 2.1-mile race, trailing Sager by eight seconds at the finish line.
The Helix runner competed in his first 5K race of the season the following week by placing fourth with a time of 16:43.35 in the field of 110 runners at the inaugural Ian Cumming/Tim Latham Invitational Sept. 6 at Rohr Park in Chula Vista. He was the top East County runner in the race.
Forester then competed in the regional-draw Mt. Carmel Invitational on Sept. 21 at Morley Field in Balboa Park, placing 11th in his division with a time of 16:28 for 2.95 miles. He trailed Grossmont senior Devin Provence, the top East County finisher in fifth place, by 9.5 seconds.
Bigger things were yet to come.
He placed second (out of 103 runners) in his division with a time of 15:45 for 2.93 miles at the prestigious 72nd annual Mt. SAC Invitational Oct. 25-26 in Walnut, the largest cross country event of its kind in the United States.
He finished fifth in the Section 1 two-mile race of the Postal Nationals Nov. 2 at University City High School with a time of 9:34.
He finished undefeated in four Grossmont Valley League dual meets to conclude regular season competition.
The Grossmont Conference finals took place Nov. 16 at West Hills High School with Forester placing second to El Capitan's Sager in the 78-deep senior boys race. Sager (15:57) won the 5K race by one second over the Helix harrier (15:58). However, Forester finished first among Grossmont Valley League runners.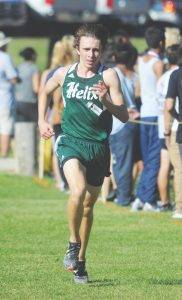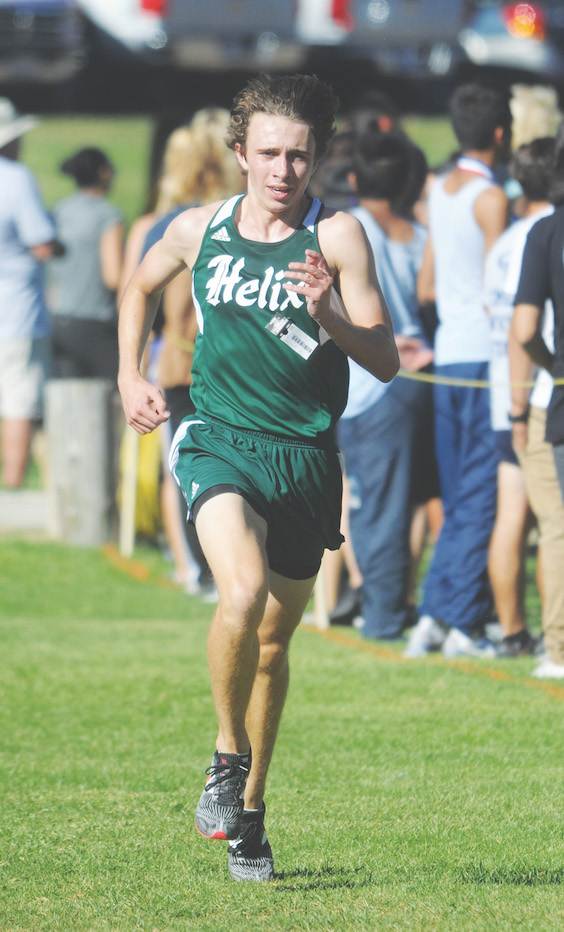 Forester competed the following week at the San Diego Section championship meet at Morley Field, timing 15:45.4 over 2.96 miles in the Division I boys race to place ninth in the field of 141 runners. He fell 14 seconds short of earning a return trip to the state meet as the season ended on a disappointing note.
But the ensuing soccer season brought more validation.
Helix finished 13-4-4 en route to sharing the Grossmont Hills League championship with West Hills as both teams finished with 5-1-2 league records. The Highlanders and Wolf Pack met for the fourth time during the season, including twice in league play, in the Division II championship game.
Given the endurance he's developed during cross country training, Forester is able to run miles while seemingly never tiring on the soccer pitch. He usually starts the game in more of a defensive role before moving to forward.
"I'm just trying to press their defense, to get a turnover, make runs and create havoc in the back line," he said. "I'm just trying to have as much fun as I can."
Winning a CIF championship was obviously satisfying.
"It's pretty amazing," he said. "It didn't think we'd make it this far. We worked hard for it."
The Highlanders, however, could not keep their momentum going and, despite receiving the No. 3 seed in the eight-team Southern California Division III regional draw, ended their season with a 1-0 loss to visiting Norwalk in the quarterfinal round of the state playoffs.
Two days later, however, Forester was back on the track to start another season by timing 4:30.7 to win the 1600-meter race in a dual meet against El Cajon Valley. It was the top time recorded among Grossmont Hills League runners to start the season.
He has lowered his time by 19 seconds in the 1600 since his sophomore year, timing a personal record 4:26.53 as a junior in taking a ninth-place finish at the Division I CIF finals. The time stands fifth best in the event at the school.
He finished third in the event at last year's league finals with a time of 4:29.68 — a second behind runner-up Matthew Machnov of El Capitan (4:28.64) and race winner Derek Tingey of West Hills (4:28.41) in a hotly contested finish.
Forester's best in the 3200 is 9:52.16, also accomplished last year while dropping 26 seconds off his sophomore time. The time also ranks fifth best at Helix.
"I want to go 4:10 in the mile and 9:15 in the two-mile," he said.
With this year's section championship meet cancelled, those are goals now for college at the University of New Orleans.