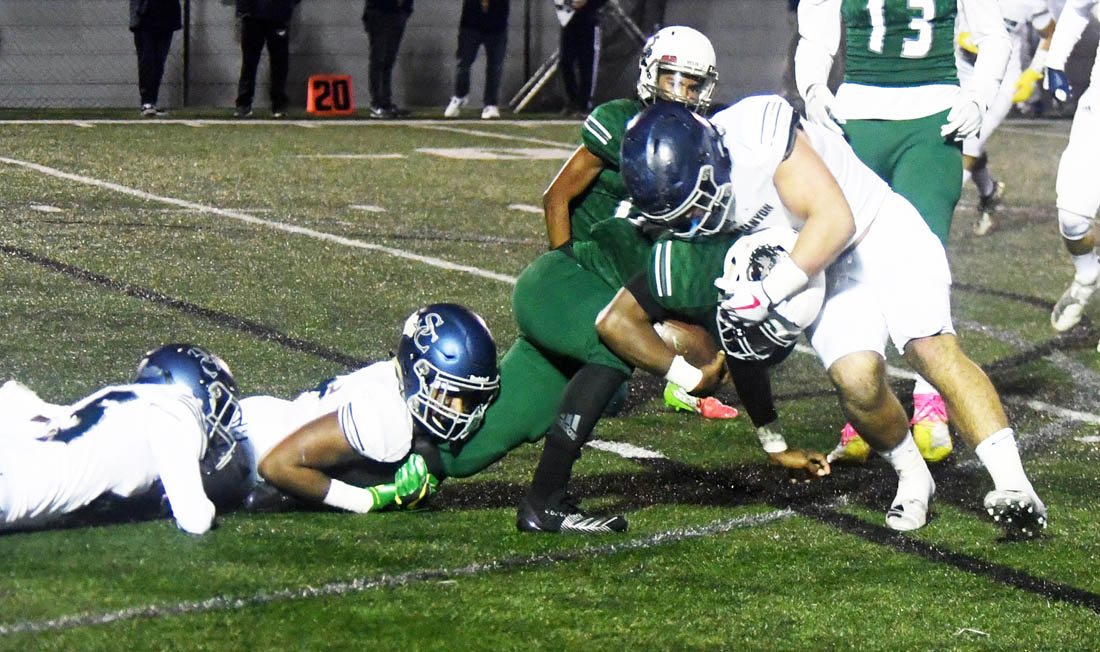 Helix Charter High School, as it is now known, opened its doors in 1951. Since then, the Highlanders have become one of the San Diego Section's most recognizable football programs in terms of success and alumni star power.
Reggie Bush (Class of 2003) won the Heisman Trophy (since returned) in 2005 as a member of the University of Southern California Trojans and later played 11 seasons in the NFL for the New Orleans Saints (2006-10), Miami Dolphins (2011-12), Detroit Lions (2013-14), San Francisco 49ers (2015) and Buffalo Bills (2016).
He was a member of the Saints' 2010 Super Bowl championship team.
Bush also competed in track and field and still holds the second-fastest time in the 100-meter dash (10.72) in section history.
Alex Smith (Class of 2002) recently retired following a highly decorated 16-year NFL career after being tabbed as the league's No. 1 draft pick in 2005 by San Francisco.
He won two CIF championships with the Scotties and later earned honors as the 2004 Mountain West Conference player of the year with the University of Utah. He guided the Utes to victories in the 2003 Liberty Bowl and 2005 Fiesta Bowl.
His NFL tenure included stretches with the 49ers (2005-12, one Super Bowl appearance), Kansas City Chiefs (four playoff runs from 2013-17) and Washington Football Team (2018-20). He capped his pro career as the 2020 NFL Comeback Player of the Year with Washington.
Last Friday it was time for the La Mesa school to celebrate its 70 years of football heritage.
The school honored alumni from each of its all-decade teams from the 1950s through the 2010s.
The Highlanders also honored their 10 CIF championship teams as well as coaches Jim Arnaiz, Rick Ash, Donnie Van Hook, Dave Van Matre, James Cook and Demaja Jones.
"The event exceeded our expectations," Helix Charter athletic director Damon Chase said. "We had approximately 350 former players attend. We honored individuals from all-decades teams as well as the 10 CIF championship teams. The Helix football alumni committee led by Charlie Phillips and Ron Young did a fantastic job for our school and community."
Current Helix star Christian Washington illuminated the night with three touchdowns and 303 yards in all-purpose yards, including 202 rushing yards on 17 carries, to thrill those in attendance.