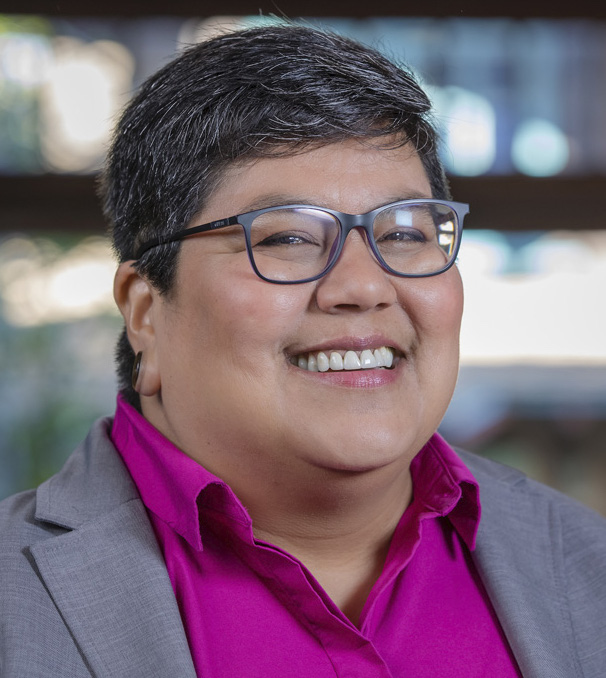 Since 2016, San Diego City Council member Georgette Gomez has served District 9 and was unanimously voted as Council President in 2018. Running for Rep. Susan Davis's seat for the 53rd Congressional district, Gomez said it has some of the poorest communities in the county, is mostly a working-class district and much of the district below Interstate 8 has a historical significance of being unattended to with critical issues these communities face.
Gomez grew up in the Logan Heights area, with her parents and two siblings who were undocumented. She said her parents struggled, worked many jobs to make a future for their children to make sure they were getting an education and wanted to ensure they graduated from college. She said her commitment to social justice comes from her experiences growing up and the daughter of immigrants that did everything to help her live a better life.
"When I graduated from SDSU, I committed myself to do the work in communities of color and low-income communities to make sure we are creating stronger opportunities for the youth to continue to have a good life, a good future," she said. "I have been doing that ever since. In Chula Vista, we organized against a peaker plant being placed right across the street from our homes, close to a mobile home park. This is the classic social justice fight. Things like these are placed next to communities disregarding the people. I have committed my life to keep that occurring. All people matter in this country."
"From the housing crisis to economic opportunities, quality of education, healthcare access or the lack of," she said. "We are talking about communities that are severely lacking infrastructure."Gomez said her top priority is the climate crisis but approaching it by fighting for environmental justice.
"If we do not pay attention to the climate crisis, the same communities that continue to get hit by not having enough resources to cover their bills, they are living paycheck by paycheck, are going to get hit worse as climate gets worse," she said.
She said the same is being seen in the region with the COVID-19 pandemic. Gomez said the same communities are getting hit the hardest and still lacking critical support. She said her focus is that the U.S. becomes a world leader with climate issues, placing resources, moving forward with strong policies, investing in a bold infrastructure plan to get people jobs, and do so in a way that minimizes the impact to the climate crisis.
"We see it now in California," she said. "Fires are impacting people, they are losing their homes, having to evacuate, we are putting firefighters in dangerous situations. This is the time we need to move forward and react. If we do not, it will continue to get worse. I hope my track record of working on this issue as a community organizer can help bringing others to the table and build bridges with other elected leaders in Congress to build a strong coalition with bold action."
Gomez said middle-income families now have less opportunities to enter into home ownership. She said people of color have less access to loans and that more affordable units are needed in the region.
"We are seeing an increase of people losing their homes, moving into the streets. The connection to housing is so intertwined," she said. "We are not building enough housing for those living on the streets and here in California we have the largest population of homeless."
Gomez said with the pandemic, Congress has to focus on recovery, creating a vaccine, providing PPE, and support hospitals in an equitable way.
"I'll push to move forward with a strong recovery from a health perspective, an economic perspective being that those who have kept this country alive, kept the economic wheels turning forward," she said. "Equity is going to be a component. We have to make sure that people in the middle- and low-income aspect of the communities.
Gomez said businesses had to shut down completely because they did not get relief fast enough, and that much of the relief was earmarked for large corporations. She said that is not the way elected leaders should work.